He who has not Christmas in his heart will never find it under a tree. ~Roy L. Smith

Our Christmas day in a slideshow. Background music is "Christmas in Our Hearts" (Click here to download– 3.0 MB)- Jose Mari Chan , arranged by Carmina R. Cuya
Not all is calm. Such is life. Things do not happen as planned but it does mean that the Christmas spirit will be affected. Today, I found out that Christmas truly reigns in my heart for all time.
Christmas began in the heart of God. It is complete only when it reaches the heart of man. Christmas is not as much about opening our presents as opening our hearts.
Despite the challenges, I honor Christmas in my heart. Never mind if the outside appeared chaotic.
I am gentle with myself and I take care of my tender heart.
The gift we give ourselves is a gift we give to our children what they would want for us: for us to find as much peace in whatever way that we possibly can. If I could give each of you a gift I would want to give you the gift of peace, as much peace as you can possibly find.
Let me share Christmas in Our Hearts (as sang by my two girls and the 1999 Manila Children's Choir) so the message rings all throughout the year:
""It is Christmas in the heart that puts Christmas in the air."
To all the Christians, may the spirit of Christmas be always in your hearts. And to all, happy Holidays!
With love, peace and gentle thoughts this holiday season.
Yours truly
Noemi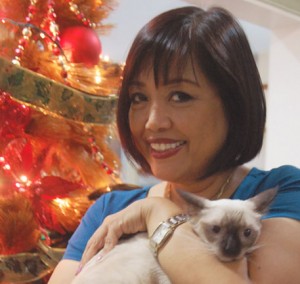 I will honor Christmas in my heart, and try to keep it all the year. ~Charles Dickens
How did you spend Christmas day?
Podcast: Play in new window | Download