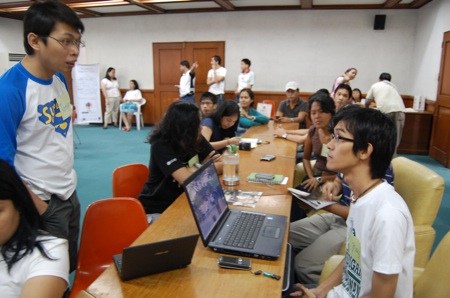 We just arrived here at the Pampanga Executive House to witness the launch of Gov. Eddie T. Panlilio's (Among Ed) blog. So what am I doing here with 20 other political bloggers when I barely write about politics? Oh well, I am here as a fellow blogger to support a new blogger.
I will be live-blogging the program (if possible).
1. Audio-visual Presentation on Pampanga and the Panlilio Administration's accomplishments to date
2. Pampanga Politics and Good Governance – Gov. Eddie T. Panlilio
3. Responsible Citizenship and Today's Youth – Ms. Angelica Guevarra, Youth Leader
4. Blogging for Good Governance – Mr. Jhay Rocas, Bloggers' Kapihan crew and student leader from De La Salle University – Dasmariñas
4. Launching of Among Ed's Blogsite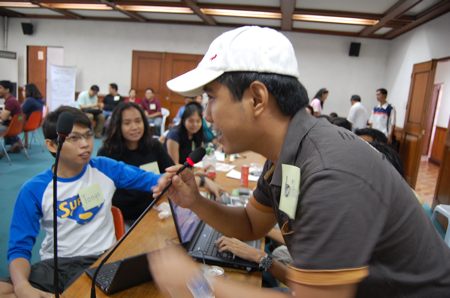 While waiting for Among Ed, we are introducing ourselves. With us are a few members of the Bloggers Kapihan like Ederic, Bikoy, Mong, Jhay Rocas, Tonyo Cruz, Shari Cruz, Robby Cruz, Julie , Hannah and many others like Elena Cardinez, Wyatt Belmonte.
10:50 a.m.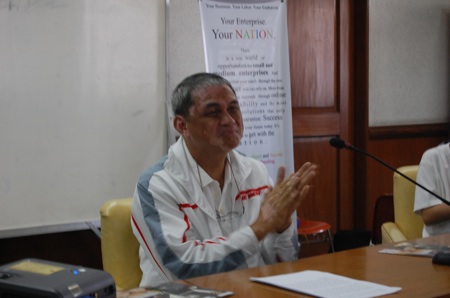 Among Ed arrives! He tells us not to lose hope. "let's align ourselves with people who still have hope who can transform our country". Because of my short memory retention, I will be quoting parts of Tonyo Cruz as he live blogs himself.
""There is a crisis of hope in the country today."

""The future is owned by you, young people. Don't get shortchanged. Speak now or forever hold your peace, as they say in the old marriage ritual."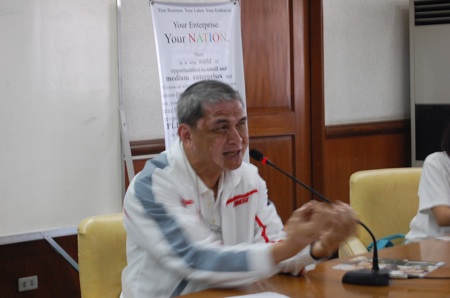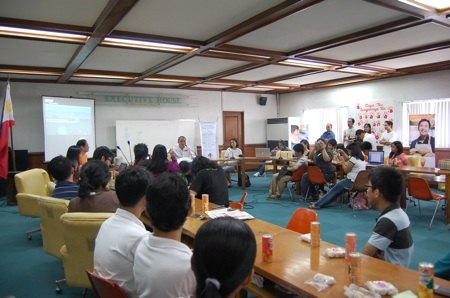 11:15 AM
Jhay Rocas now talks on Blogging for Good Governance.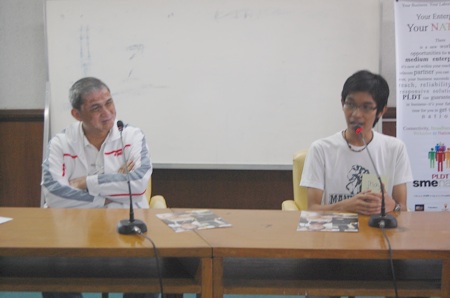 ""Ang nakakatuwa sa good governance ay bago. Bihira nating nakikita at nararanasan. Ngayong naluklok sa panunungkulan si Among Ed, nakikita natin kung ano ang mabuting panunungkulan."

""Huwag nating kalimutan na hindi lang sa isang tao nakukulong ang mabuting panunungkulan."

""Sa bagong panunungkulan, may bagong kamalayan, may bagong pagtingin, may bagong kagamitan. Isa sa bunga nito ang new media o bagong media."

""Dahil sa bagong media na ito, nawawala ang mga harang (sa ekspresyon ng mga tao)."
I'm slow in this live-blogging so better get more from Tonyo Cruz.
11:30 am
Now Among Ed is live-blogging with his first entry Our First Year in Office at AmongEd.org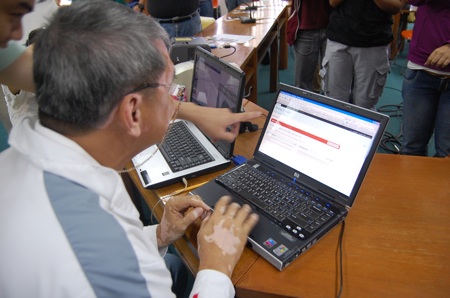 As Among Ed types his first entry, the screen shows the typed entry.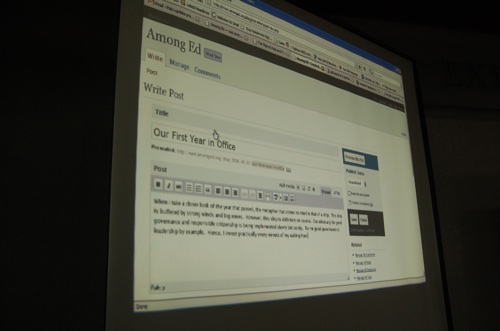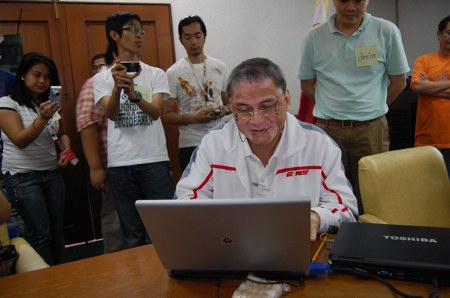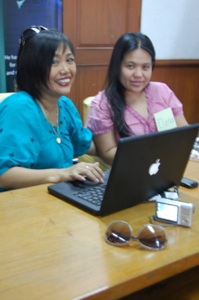 And I'm live-blogging beside Elena Cardinez.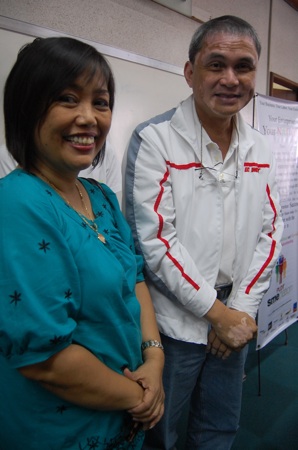 And why shouldn't I have a photo op with Among Ed?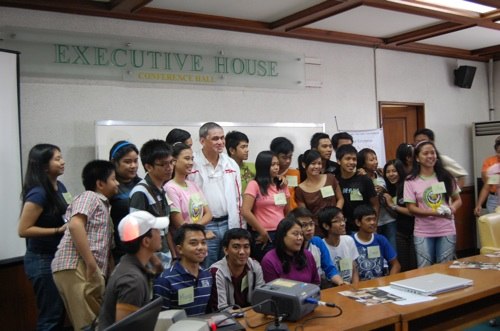 It's good to know there are still a few politicians and Filipinos who continue to have hope for our country.
Learn from yesterday, live for today, hope for tomorrow. The important thing is to not stop questioning.– Albert Einstein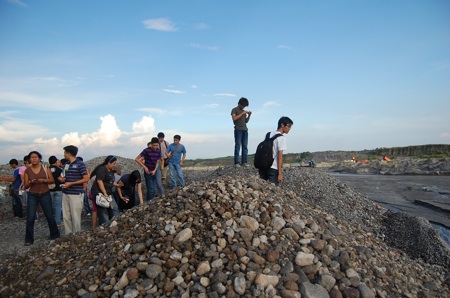 The quarry at Porac, Pampanga