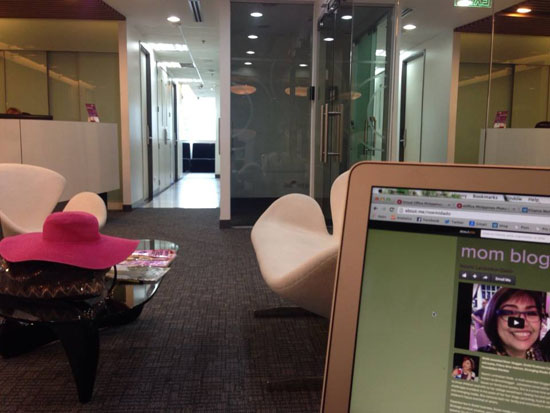 Remember what I wrote about the benefits of having a virtual office? Not just any virtual office, but this vOffice that I am registered as platinum member. One of the benefits is having a prestigious Bonifacio Global City (BGC) address at One Global Place which is my main vOffice. Not only do I have a virtual office in the Philippines, I can also use the virtual office spaces in Malaysia, Indonesia, Melbourne, Ho Chi Minh, Shanghai, Beijing, Hong Kong and Bangkok. I can use meeting rooms in over 30 locations worldwide. A Virtual Office like vOffice.com.ph offers mobile workers like myself the benefits of a serviced office environment but without actually renting physical space. With virtual office space, I pay a fraction of what I would to rent a physical location, pay for insurance and staff the office.
I like that vOffice has a portal for my use. I can reserve a meeting room in real time. There are 8 hours of meeting room every month  in my Platinum plan but I can unlimited use in the lobby  of One Global Place.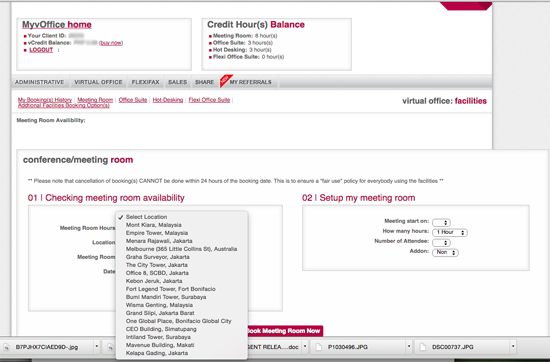 vOffice in Makati
The vOffice Boutique Center on the Penthouse of Mavenue Building does not offer unlimited use of their lobby unlike One Global Place in BGC. Even if Mavenue branch is smaller compared to One Global Place , I find their conference room adequate for my needs. One can fit 10-12 people in here. The best thing in having various vOffice location is the convenience. Sometimes, people prefer to go to Makati instead of BGC.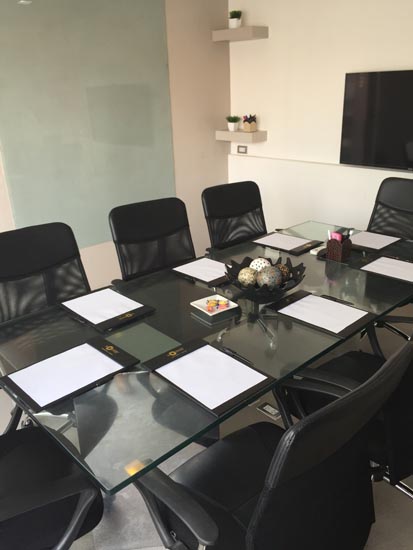 There is a whiteboard, a TV monitor and an outdoor view of the roofdeck.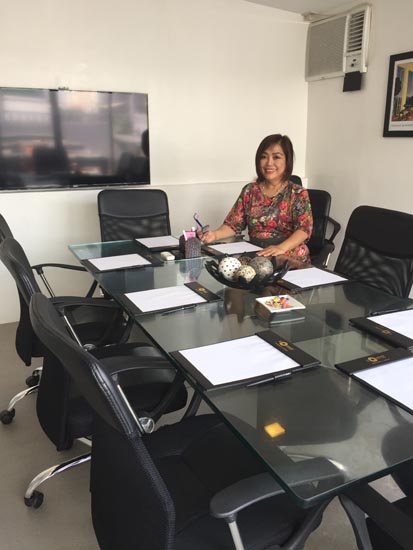 The conference room faces an open balcony which can be used for event space that include the use of this room. I'll get back to this later.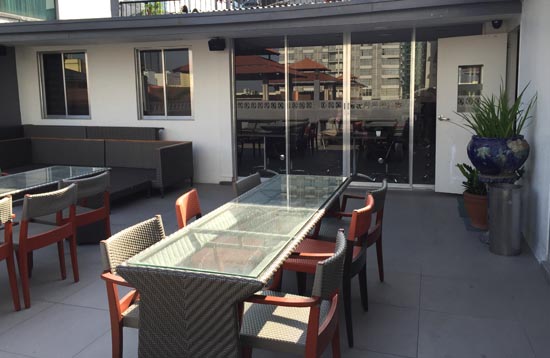 vOffice Premier/desk (vWorkdesk)
The conference room was too spacious for me so I decided to use the vOffice Premier/desk (vWorkdesk) which still had some vacancies. The vWorkdesk is place to get some work done and at the same time having a premium business address, phone number, receptionist to answer your calls in your business name and meeting facilities when you need it.  The vWorkdesk is not for me since I am very mobile. This is quite useful for startups and the small entrepreneur that need an office space without placing huge investment cost on  the lease.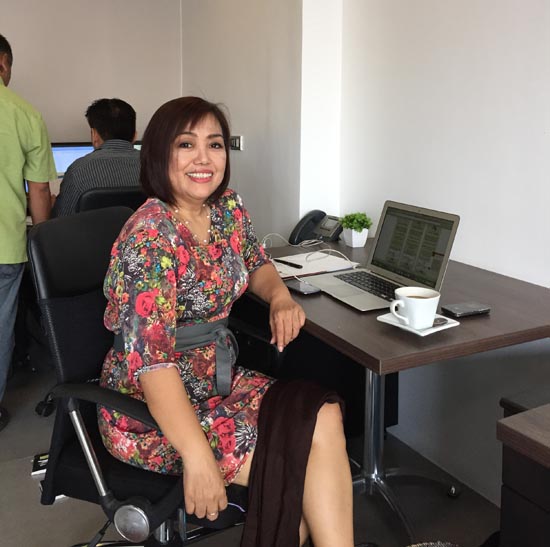 vWorkdesk can be leased for a minimum of 1 month but you can avail of discount for longer term lease.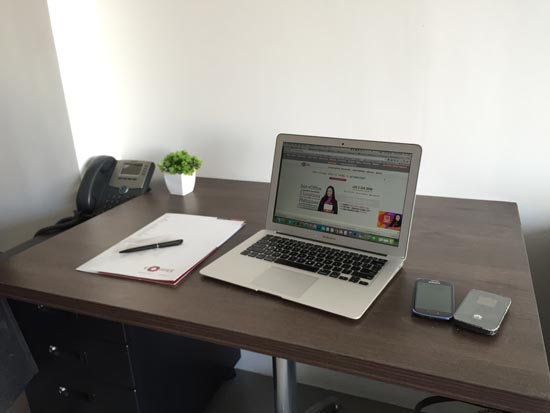 So what is included in the vWorkdesk?
1. Quality working desk and ergonomic chair
2. Fast wired or wireless internet for you to plug in
3. Backup internet service provider
4. Professional office setup. Not a call center environment
5. Unlimited light snacks, coffee, tea, filtered water and occasional beer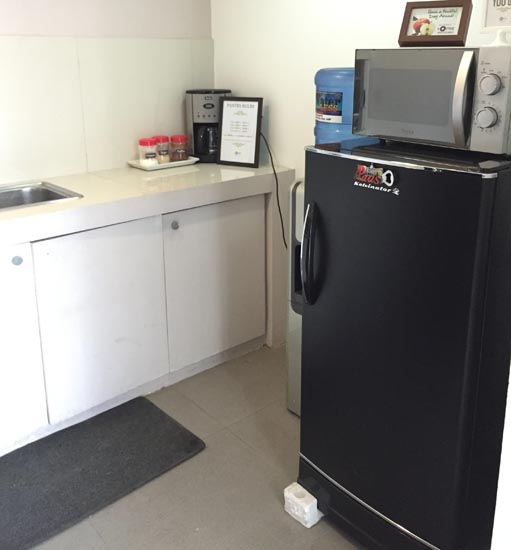 There are even drawers beside each vOfficeWorkdesk for storage of files.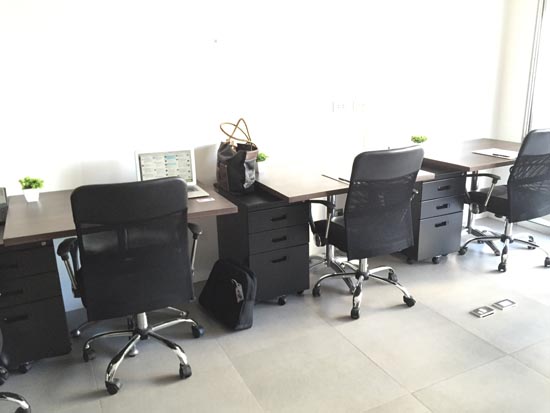 There is an ongoing promotion of 9,500 pesos a month for long term lease. Check the vOffice website for more details. It is nice to know that  there is real time chat with a service representative.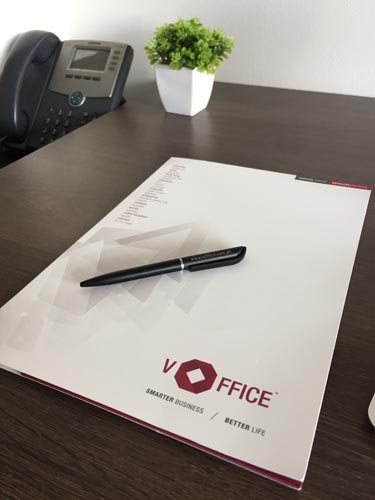 Event space at vOffice Boutique center in Makati
Like I said earlier, there is an event space outside the meeting room. One has an amazing skyline with plentiful parking space and centrally located right on Makati Avenue. It costs 20,000 pesos for 4 hours use,  inclusive of roof deck area and meeting room. Additional hours is at 5,000 pesos an hour.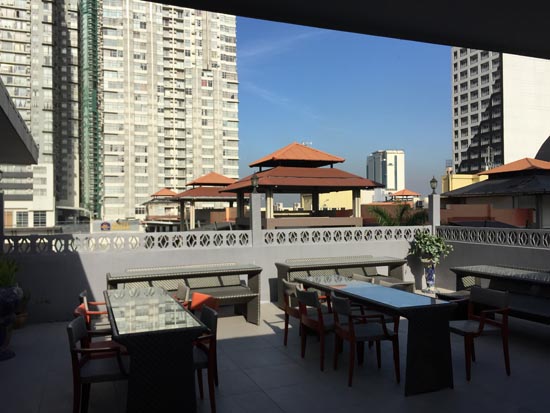 The event space is 66 square meters. The lease includes a sound system, PA system, Smart TV for presentation, couch seatings, electricity, and great view of buzzing Makati Avenue.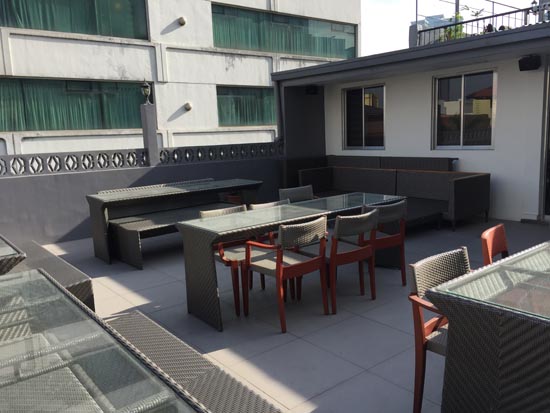 For other needs, vOffice can offer assistance and recommendations in food and drinks catering service, cocktail bar setup, mobile lighting, DH, sound system solution setup, additional tables, chairs rentals, and PR agencies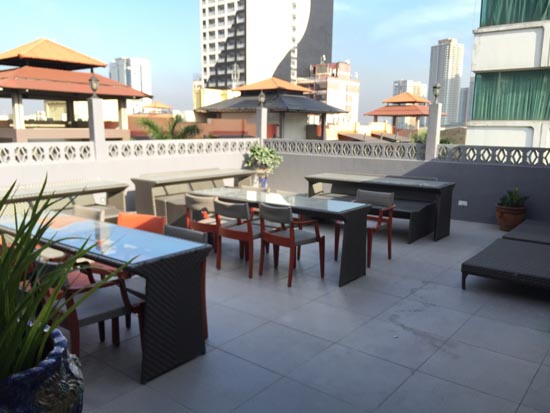 New branches in Cebu and Makati for 2015
I am excited with the opening of their second Makati branch in Rufino Pacific tower on February 2015. You might want to check the rates offered. I love that there is a Cebu branch in the Cebu Business Park, opening this first quarter of 2015. That now makes a total of six branches (two in the Fort, two in Makati and one in Cebu). The best part is you can have a meeting room in all of these branches, depending on your plan and number of hours per plan.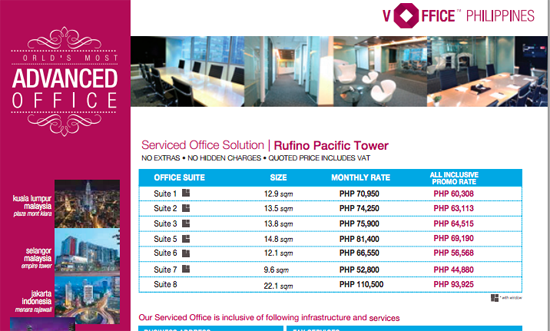 There is so much benefit for start-ups and entrepreneurs that need to keep operating costs low while developing a professional corporate image. Read again the benefits of a virtual office. If you do need a virtual office or vOffice Premier/desk within minutes,  check out the website of voffice.com.ph for their limited time offer for discounted rates. Now as low as 500 pesos a month for their lowest plans.
It's a new year and there are new goals for whatever work you do.  Depending on your needs, now is the time to consider a virtual office or Voffice work desk.