One wish I have for my family is to travel together this year. It is a work in progress. It can be a bit of a challenge because my second daughter will be leaving for Australia next month to pursue her post graduate studies. Now if plans don't push through for everyone of us to travel together, it is not a big deal. I can adjust. Maybe three out of four can travel at certain points in time.
Like I told you before, my SUPERWISH for my family is simple: good health and happiness. It is important for us to be connected. No matter where we are, communication is always there. Safety is my number one concern and I need to know how my family members are whether they are in or out of the Philippines.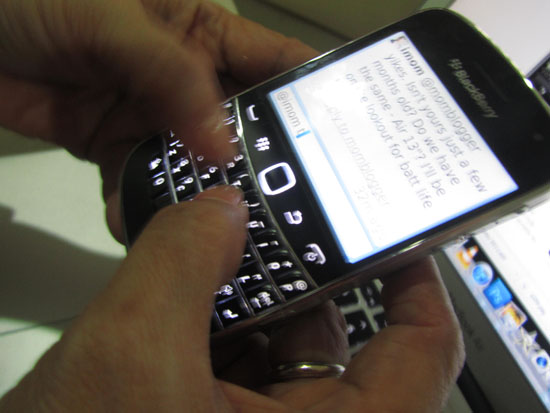 What's better than owning a BlackBerry especially since it has the BB Pin. Owning a BlackBerry powered by Globe Telecom's My Super Plan, a nifty new offering that lets you build your own plan so you can enjoy unlimited calls, text messages, and mobile data! Three of my family members own Blackberry units bought at different times of the year . All I can say it is quite convenient with its QWERTY tactile keypad and BB Pin.
You too can take advantage of My Super Plan Family Combo because it is the perfect family postpaid plan. Imagine three devices under one bill.
How to get My Super Plan Family Combo?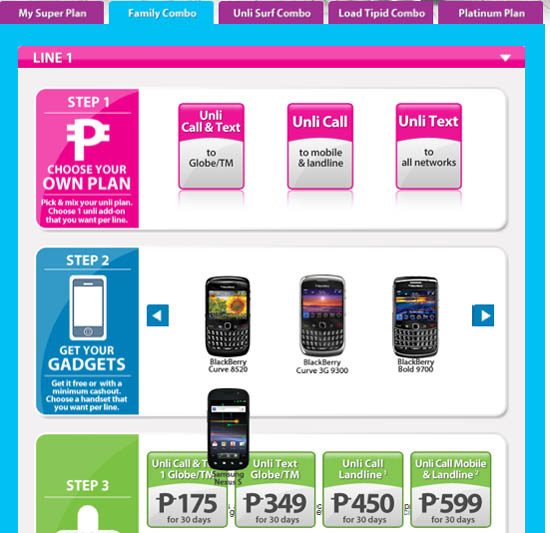 Getting a My Super Plan on the BlackBerry is super easy. First, select from a range of ""unli" services – unlimited text messaging to all networks or unlimited calls to landline numbers, to name a few. Then pick your BlackBerry data service, which starts at only P99 for unlimited access to BlackBerry Messenger, or P299 for unlimited access to Twitter, Facebook, and instant messaging, and unlimited surfing with access to your social networks for P599 a month. The combinations of unli plans are endless, so you can design one that suits your digital needs. When you're done choosing, you get a BlackBerry Curve 8520 for free!
You can still enjoy the My Super Plan and BlackBerry promo with the My Super Plan 499 and Family Combo. Simply add the P99/month BlackBerry service to your My Super Plan 499, and you get the BlackBerry Curve 8520 for free! The same goes for the Family Combo, Globe's customizable group post-paid plan. Just add the BlackBerry service to your three lines and three unli services, and everyone in the family can enjoy their new free BlackBerry Curve 8520 devices.
The great thing about the My Super Plan is that it's very flexible. You can change the unli services each month to suit your needs. So if you find the BlackBerry more useful for Twitter and Facebook rather than surfing, you can downgrade from paying P599 a month to just P299.
As a postpaid user of Globe Telecom for the past thirteen years, this is the first time I am seeing such a great plan for the family and Blackberry at that. With My Super Plan Family Combo, I feel it is is the perfect plan that suits my wish to communicate good health and happiness 24/7.