Is there a perfect plan? Maybe but sometimes things don't go as planned. It is one lesson I have learned when making travel plans. It was Lao Tzu that said ""a good traveler has no fixed plans and is not intent on arriving."
When my daughter made plans to take a short vacation back to the Philippines,I started to create travel itineraries for Cebu and Baguio. It's been my SUPERWISH to travel together once again as a family, after all my second daughter has been away for a year now. Baguio is my husband's place of birth while it is Cebu for me. Visiting our birthplaces is something I want my daughters to experience once again. They used to visit Cebu and Baguio as kids but this time around, they are adults. Since my father-in-law turned 80 this month , a reunion was planned way ahead of time for Baguio on the first week of January. Sadly, my eldest daughter got the flu and didn't want to travel to Baguio as she recuperated. It was more important that my daughter recovered quickly than insist that she travel along with us. Her grandfather would understand.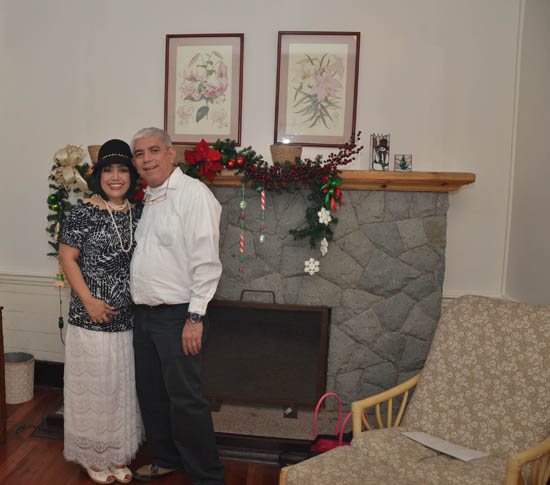 It was just my husband, my second daughter and myself. My father in law's birthday celebration brought a lot of good cheers and laughter among the family members. The cold Baguio air added a more holiday feeling to our vacation as we warmed ourselves by the fire. I was missing my eldest daughter yet it has always been my wish that my family members are well. We can always travel some other time. There was Cebu.
Our Cebu vacation was planned by my second daughter. Much as I wanted my husband to join us for the Sinulog Celebration, I was unable to book a ticket for the weekend. This time around, it was just me and my two daughters. Our plan to travel as a complete family fell through again but it was still no big deal.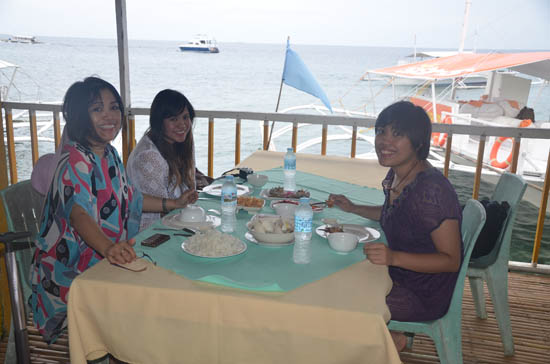 My two daughters do not really know Cebu , my hometown. The last time we stayed here for a long vacation was when they were toddlers. Sinulog is also something they have never experienced. In fact, the last time I experienced the Sinulog was twenty seven years ago when dad was one of the organizers. I made sure to get them photo IDs to capture the festivities. It was overwhelming to see the huge crowds that gravitated to Cebu. Never have I seen so many people in Cebu. I explained to my daughter that Sinulog festival is recent but the "Sinulog dance" existed a long time ago.
Visiting the Sto. Nino Church, I showed the woman vendor selling candles offering prayers to the Sto. Nino. The vendor does the traditional version of the dance when lighting a candle with a prayer. I asked the woman for prayers for my family. As I watched her dance, all I could think of is my wish that my family is healthy and well.
Check this video that I took of the prayer-dance.
With a little help from Wikipedia, I found the origins of this dance.
The Sinulog dance steps are believed to originate from Rajah Humabon's adviser, Baladhay. It was during Humabon's grief when Baladhay was driven sick. Humabon ordered his native tribe to bring Baladhay into a room where the Santo Niño was enthroned, along with the other pagan gods of the native Cebuanos. After a few days passed, Baladhay was heard shouting and was found dancing with utmost alertness. Baladhay was questioned as to why was he awake and shouting. Pointing to the image of the Santo Niño, Baladhay explained that he had found on top of him a small child trying to wake him and tickling him with the midrib of the coconut. Greatly astonished, he scared the child away by shouting. The little child got up and started making fun of Baladhay. In turn, Baladhay danced with the little child and explained that he was dancing the movements of the river. To this day, the two-steps forward, one-step backward movement is still used by Santo Niño devotees who believe that it was the Santo Niño's choice to have Baladhay dance.
It was fascinating to watch .
The prayer dance is so paganistic despite the Catholic origins of the Sto Nino but I believe it is faith too.
As I reflect on our two vacations this month, it may not seem perfect but what is most important to me? True, I still wish to pursue travel plans this year with my family. Now if it doesn't push through, it is not a big deal. I can adjust. I'd rather get up in the morning, knowing they are happy and well.
My SUPERWISH for my family is love, good health and happiness.