One lucky person will win six SEAIR gift-certificates to Busuanga!
Edit- September 15Congratulations to Micamyx for winning the six SeAir gift certificates to Busuanga! Read her winning entry, Why I Want To Win Free Tickets to Palawan via SEAIR .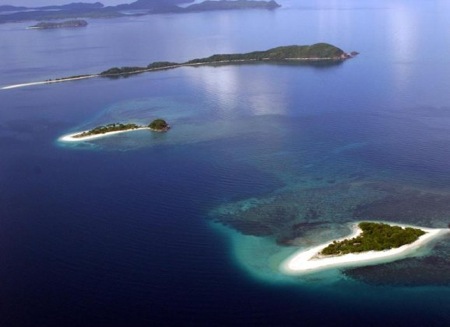 (
Photo credit for Busuanga
)
We are giving away not one, not two, but six SEAIR gift certificates to Busuanga to one lucky person! This is the biggest give-away of aboutmyrecovery.com and the SEAIR Adventure Club ever! You and five friends can fly to Busuanga with six SEAIR airfare gift certificates up for grabs!
SEAIR has been providing the longest-running uninterrupted service to Busuanga, and now provides the fastest flights with its Dornier 328 aircraft.
So how do you join?
All you have to do is tell us why you want to go to Busuanga via SEAIR, by Friday, 20 June 2008, at 8:00 p.m. You can use your personal blog, Multiply, Friendster, or any other social networking site, or any website for that matter for as long as your entry has a link to the SEAIR website. The entry which best captures the attention of our judges will get the 6 gift certificates!
To let us know you joined this contest, post the link of your entry as a comment in SEAIR starts 35-minute flights to Northern Palawan. Like the previous raffle, make sure you place your full name in the name field since you will need a valid ID to claim the tickets if you win. The winner will be notified by e-mail so make sure you double check your e-mail address before submitting your comment. Tickets will be valid from now until 15 October 2008. Good luck!
——-
Winner of the last raffle for Baler is Anna Carlissa Ariiola. She won two tickets to Baler plus surfing lessons.