""To bring up a child in the way he should go, travel that way yourself once in a while."
– Josh Billings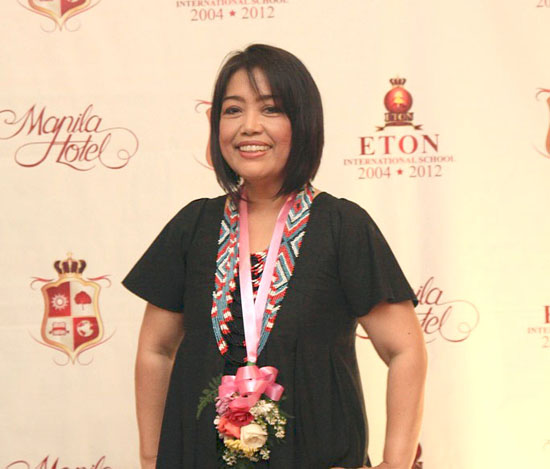 I was excited despite the short notice. Russel C Patalinghog invited me to be the guest speaker at the 8th Leadership Awards of Eton International School . They were launching their new 3D based curriculum using technology from Eureka and thought I'd speak on the advantages of using new technology to help kids today learn more. He also asked me to share my insights on parenting in the new digital age.
It excited me because for the first time my talk is about parenting. Usually I am invited to talk about blogging, grief, or social media. I wanted to share my experience as a parent who provided computers in 1994 and internet use in 1995 . When the internet came to the life of my children, no one knew if it would be helpful. Some people who were ignorant of the internet often questioned me why I allowed my children to use the internet. As one of the pioneering parents to use internet, I had to rely on common sense and instincts.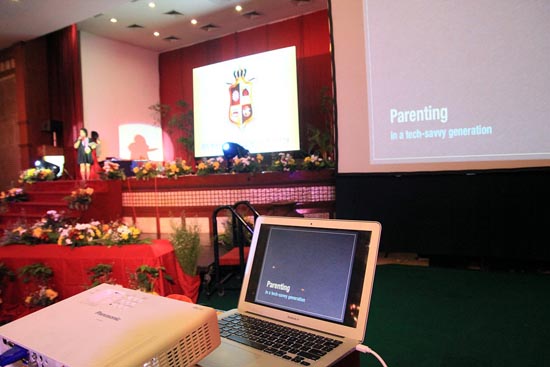 Before I prepared my talk, I asked my eldest daughter Lauren on ideas as I always do whenever I write about parenting articles. My children have taught me a lot about parenting. Yes , they raised me well. My children would know if internet and new technology gave them valuable lessons in life but that is another story I will share in the future.
For now, let me share my keynote speech with some inputs from my daughters .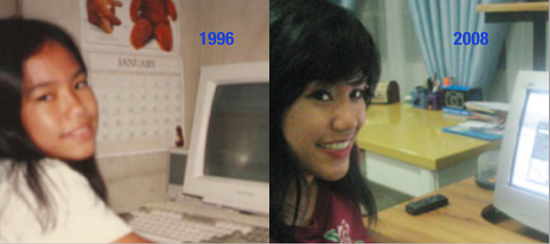 L was 9 years old while M was 8 years old when I had an internet connection at home. Between the 2 girls, Lauren used the internet a lot more than M. My internet service provider in 1995 was Virtual Asia. For 500 pesos a month, I had 15 internet hours. Geesh, it was terribly expensive to get wired during those days.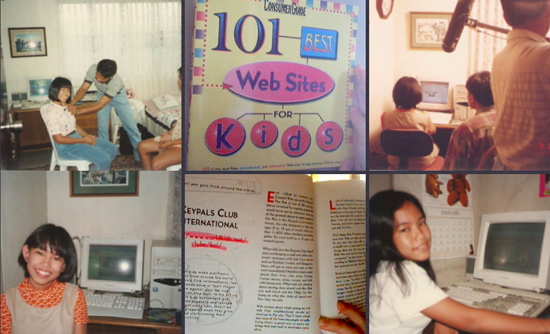 striking a balance for the wonders of internet accountability, self-discipline and safety
The internet at home was mainly used for email purposes as I wanted to save my precious internet hours. One summer day in 1996 , nine year old Lauren got bored and demanded to go online to search for penpals. I foresaw the need to strike a balance for the wonders of the internet with the responsibility for accountability, self-discipline, and safety. The best defense I had was to make exploring the online world a family affair.
Allow me share with you my thoughts on parenting in this new digital world before I speak on using new technology in the classroom.
Today, there are a varied array of new technologies such as the iPad. I see many kids using iPad. The question is "who needs a babysitter, now there is the iPad?"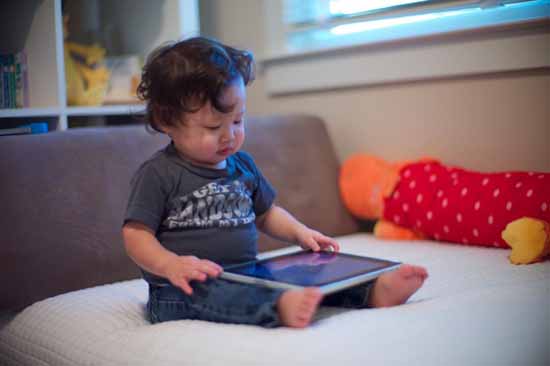 A pediatric occupational therapist Cris Rowan, Author of Virtual Child: The Terrifying Truth About What Technology is Doing to Children, and founder of Zone'in Programs Inc outlook on child technology "use is bleak and irreversible. They're permanently altering the formation of their brain, and it's not in a good way." When asked how she foresaw children adapting or evolving if they were to continue at the level of usage seen today, Rowan responded, "Well, I see them dying."
Watch this one year old child with the iPad and a magazine. The video shows how magazines are now useless and impossible to understand, for digital natives. It shows real life clip of a 1-year old, growing among touch screens and print. And how the latter becomes irrelevant. Just watch.
The kid is restless with a magazine when it does not respond the way an iPad does. I find it disturbing because kids should be experiencing all the senses. There are health issues involved too. Your pediatrician can best explain this.
Two simple concepts: Clear limits and lead by example
I follow two parenting concepts that applies online and offline. Clear limits mean providing boundaries on our child's activities and walking the talk on rules.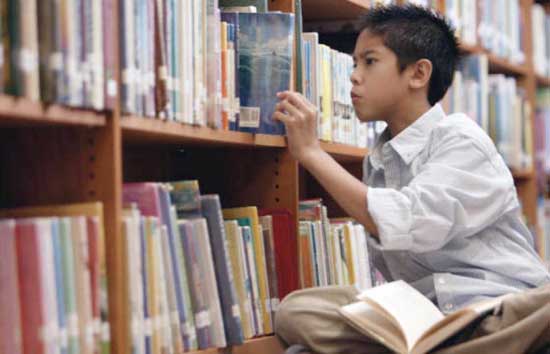 "There are many little ways to enlarge your child's world. Love of books is the best of all." Jacqueline Kennedy
Books need to be given to young children not iPads. They need to feel and smell the book. Sure, ebook readers provide the visuals but it does not give the tactile experience.
Call me an old-fashioned parent, but I love holding a book, leafing through the crisp pages, experiencing the vivid graphics, and inhaling that wonderful book smell. Don't you?
Whenever I buy a new book to my toddlers, I protected their books with plastic cover. Just before reading, I smell that wonderful book smell. That experience bonded me with my children and they will never forget it.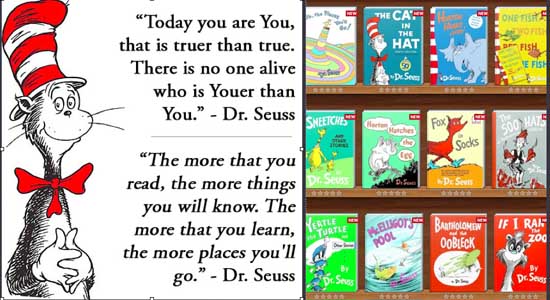 "Children are made readers on the laps of their parents." — Emilie Buchwald
Books are definitely a tactile experience for our children. The smell of new books always holds that promise of something new and exciting. Pass that on to your children. While I am not against iPads or other ebook readers, kids should own one when they are past 6 years old.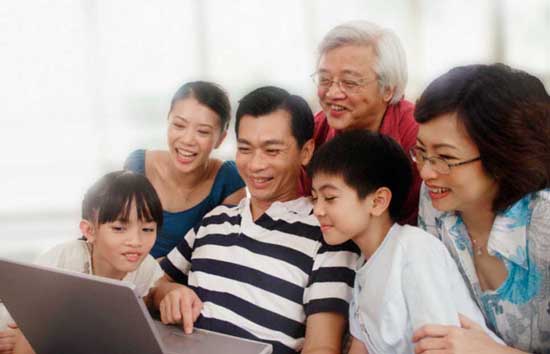 "We are apt to forget that children watch examples better than they listen to preaching." – Roy L. Smith
If you need to use these digital devices to your young children, cuddle them in your arms or sit them on your lap. The best way to make technology a healthy and positive part of family life is actually to embrace it as a family activity.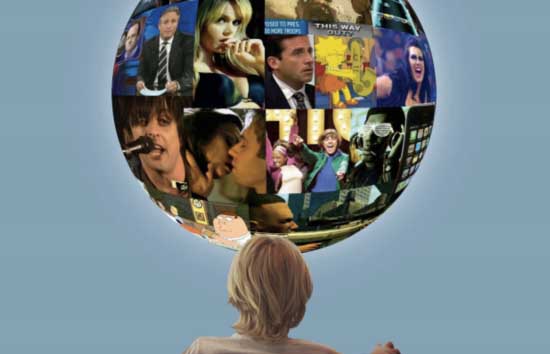 I also have an issue on prolonged use of devices. For children 2 yrs and above , American Academy of Pediatrics recommend 1 to 2 hours quality screen time per day. A finding from a Kaiser study in 2010 shows youth who spend more time with media report lower grades and lower levels of personal contentment.
Rowan references "a study that indicates technology overuse is not only changing brain chemistry, but also increasing the likelihood of children developing health issues. Human connection, eye contact and dialogue are paramount. Devices are hugely limiting this important exposure, Rowan says."
As a result, therapists and clinicians are seeing an increase in attachment disorders, depression, anxiety, bipolar, obsessive compulsive disorders, and ADHD all of which have been linked to technology overuse. "I've been working with kids for 25 years. I've never seen this," she concludes. "This is something that's epic. And we're really just witnessing the tip of an iceberg."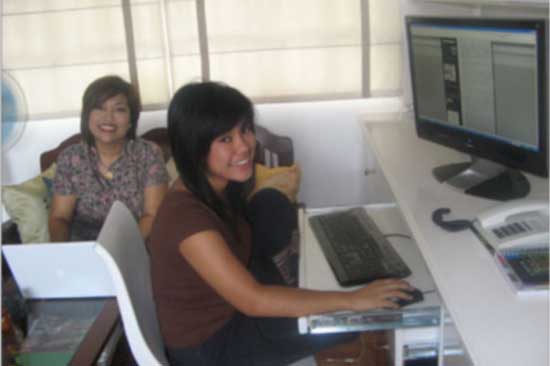 As a parent who didn't know much of new technology in the mid-nineties, I'd rather children read a book, see play volleyball than spend time vegetating in front of the computer. But I thought maybe the internet can have a place at home. The school did not have internet back then. It can be perfectly safe, uplifting and wonderful parts of kids' lives if used wisely, especially combined with other balanced and healthy daily activities.
Parenting Online
Parenting online isn't much different than parenting your child when they aren't in front of a keyboard.
1. Embrace technology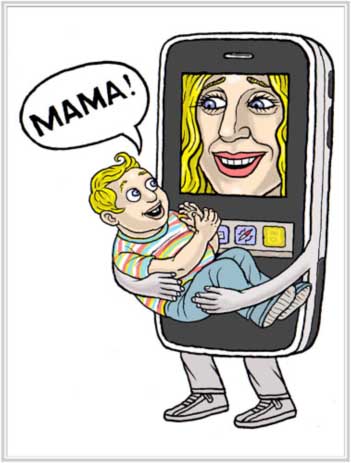 The best way to
make technology a healthy and positive part of family life
"is actually to embrace it, educate yourself about it and go hands-on with new devices, apps, social networks and services wherever possible. We don't help our kids when we judge their lives through the lens of a non-digital world. It's important for us to understand that our kids will spend their lives in a connected world where everyone participates in communication and creation."
2. Teach kids the skills they need to use technology wisely and well.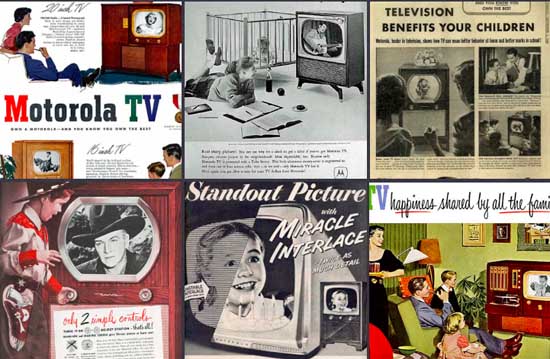 It's hard to gate-keep in a world with no fences. "Parents have lost control of the flow of information to our kids who see too much, too soon. We no longer hear conversations or see what our kids create and share with others. Since we cannot cover their eyes, or shadow them everywhere, we need to teach them how to see and how to behave responsibly."
3. Match Technology with Reading Time or Outside Time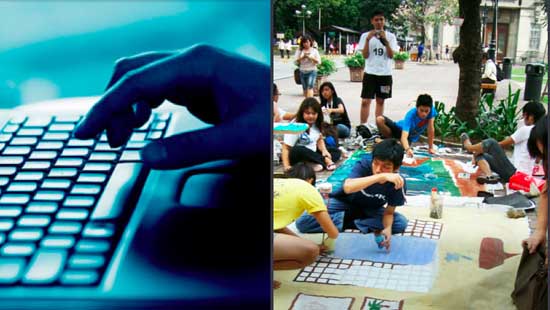 Make a deal in the house that for every hour of media, they must also spend an hour reading or outside. This makes sure kids keep a balance between technology and other activities.Most importantly, we must consider the media and technology use in the home so it does not become automatic, but deliberate and carefully implemented.
The limits I set for my children below 16 years old : only one hour computer use/internet a day. No TV during school days. Once the girls were in college, I set them free and allowed them to set their own rules.
4. Don't be afraid.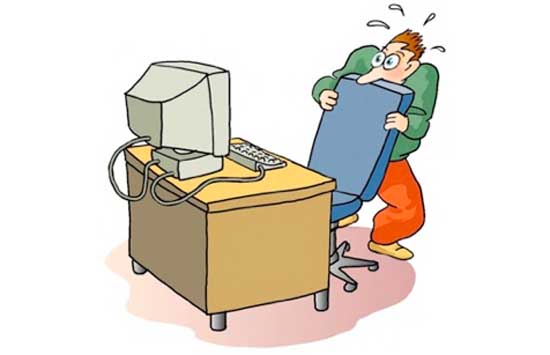 Parents can't afford to be technophobic. "Our kids adopt technologies faster than we do.That means they're often way out in front of us. This fact upsets the parent/child relationship.So get in the game. Have your kids show you how to do something if you don't know."
5. Pass along your values.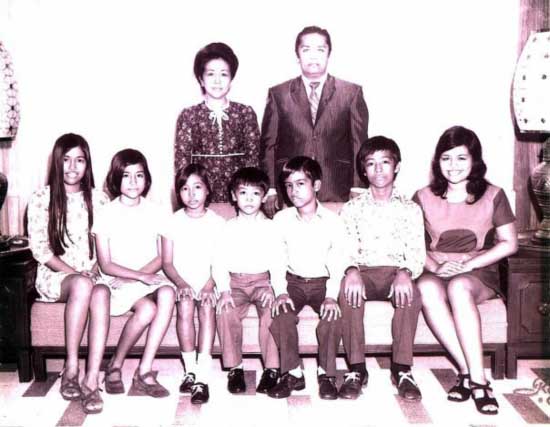 Family values "are things that are many times passed down from generation to generation, and they play a monumental role in how your child learns and grows. Defining this time will help your family to understand what is important and what it means when you are talking about issues such as family time, play time, and other larger issues such as spirituality and the beliefs that you wish your child to grow up with."
Using new technology in helping your kids learn more
I am not saying my parenting concept should be followed by all. The reason I am sharing this is because I have been there using new technology when my children were way older than 6 years old.
Technology is nothing new. Through the years, technology has evolved. Watch this video on "The history of technology in education", and at how advancements in technology have impacted teaching and learning over time.
"Film strip projectors, copy machines, cassette players, television sets, VCR's, CD players, DVD players, projectors and myriad of other tools are all forms of technology that have aided teachers and enhanced instruction in the past. I would also agree that when used in wrong hands, these can hinder true education."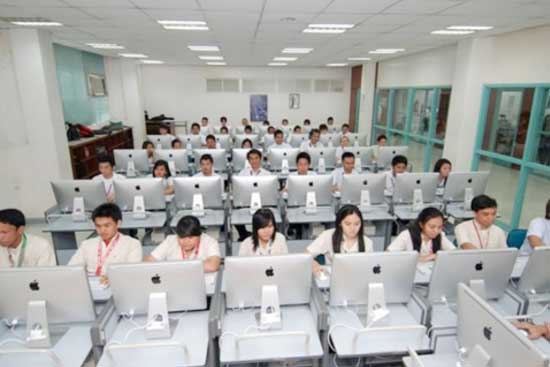 Using new technology and computers if abused will only take the students minds away from the actual information trying to be taught, and towards how cool and awesome the new gadgets are in the classroom.
Technology in the classroom is not a new idea. "Technology has advanced, but the message is still relevant!! It shows how technology may transform delivery and create new opportunities but the process is not new. More importantly, it reinforces the need to guide the learner (with some good old note taking!). The use of new media and technology still have to be carefully thought out especially in targeting conceptual learning."
From the old video shown in the 1950's, it is still applicable today. New technology in the classroom should stimulate, motivate and educate with a goal in mind.
Stimulate, motivate and educate with a goal in mind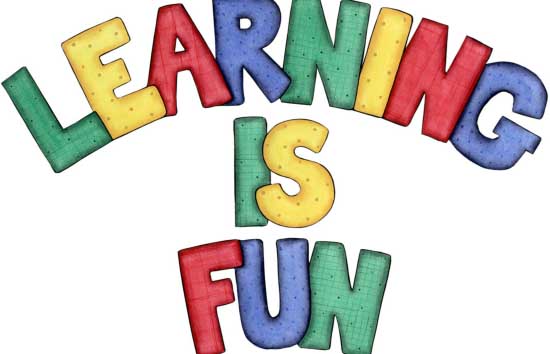 New technology in the classroom brings fun and excitement to learning, lessons are captivating and engaging, many abstract subjects become tangible for students . It can also cultivate mastery of lessons and shortened period of teaching.
How?
1. Stimulate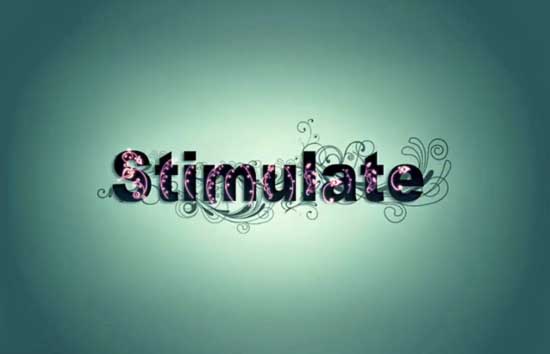 Students require more than simple lectures to gain knowledge. "They instead need variety. Children must be immersed in different forms of learning. This is to ensure that all types of fact absorptions can be addressed (since some individuals master information through reading while others require visuals, and some may instead need to touch their assignments). Utilize computers, debates, the arts, Kinesthetic practices and more to allow all students to understand the material. Provide variety to ensure success."
2. Motivate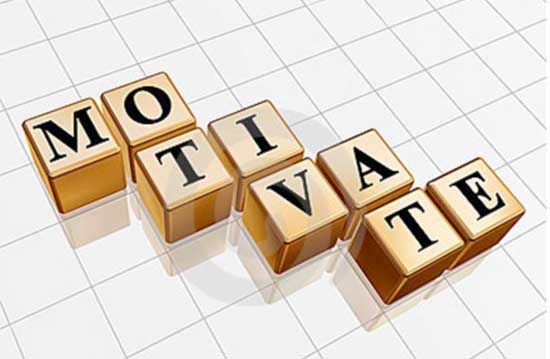 One of the major keys to motivation is the active involvement of students in their own learning. "Standing in front of them and lecturing to them (at them?) is thus a relatively poor method of teaching. It is better to get students involved in activities, group problem solving exercises, helping to decide what to do and the best way to do it, helping the teacher, working with each other, or in some other way getting physically involved in the lesson. A lesson about nature, for example, would be more effective walking outdoors than looking at pictures."
3. Educate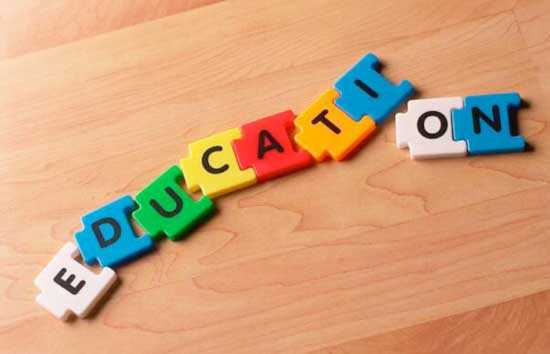 When you teach kids how to stimulate their mind while having fun kids systematically seek ways to educate themselves and enjoy lessons at school and education in general.
Hesitancy and fear of technology is not new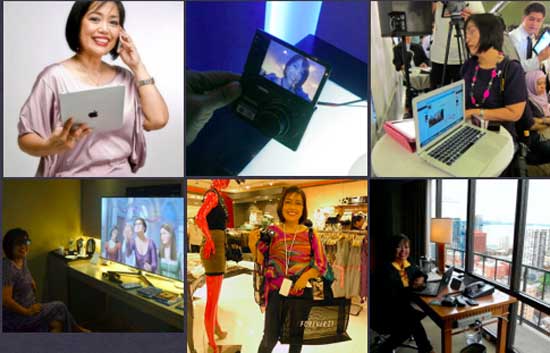 I used to have mixed feelings about using new technology in helping my kids learn more. Knowing that Eton International school will soon use a 3D curriculum in Science and math, I wish they were around in the nineties. My two girls often struggled with Mathematics. Imagine if the Math 3D curriculum was part of their Math classes. I am sure my girls would have appreciated Math more. I will write more about their 3D Based curriculum in another blog post.
For most parents, the hesitancy and fear of new technology is not new either. Usually we think of technology as machine-like equipment. Wasn't it at one point, implementing paper and pencils into the classroom was the new 'technology' craze (as opposed to the slate board). Interesting perspective, isn't it?
You know the good thing that happened when I embraced technology? I became a blogger in 2006 and today I use social media tools to advocate social change through Blog Watch.
"Technology is ruled by two types of people: those who manage what they do not understand, and those who understand what they do not manage." Mike Trout