Sixteen years ago, on December 22, 1996, Lauren wrote her first journal entry. The word blog was non-existent then. These days, kids as young as 5 years old write on their own blogs. The world wide web entered the lives of my two young girls in 1995 when rules were just starting to be made. Oh they were fascinated with this new technology and making friends from all over the world. I knew I had to take a pro-active role and learn more about internet safety. I took the persona of Robotica for a kids internet site , enjoyed by young children around the world. The site had a mini tutorial on creating webpages while I was their internet safety head who listed down ""The 10 Golden Rules on Internet Safety "" The rules were greatly inspired by my own parenting experience with my children. The guidelines are basically the same even in the age of connected technology (gaming centers, cellphones), digital devices and social media sites. It is still applicable 17 years later.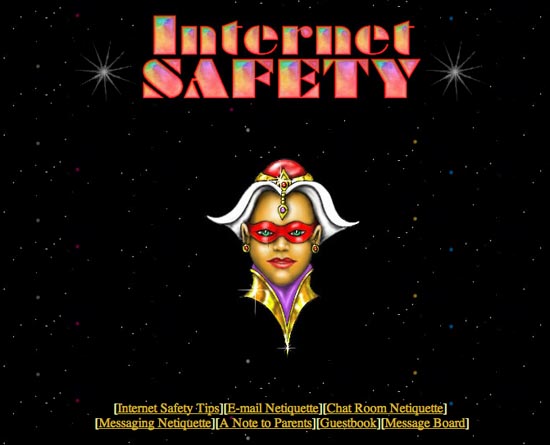 There were no hard and fast rules. Parents empower themselves and establish internet safety awareness in their homes. One thing was clear though: I am a parent first. In the real world, one aspect of responsible parenting is never having to allow children to wander aimlessly and alone into unknown territories. So, too, in the vast cyberspace called the Internet. Responsibility towards my child's offline needs is the same responsibility for my child's online activities.
My kids' safety in the internet, the school , home and extra-curricular activities is indeed my number one priority. This goes true for the quality of the water at home. Every since my babies came into my life, I always had to boil the tap water to ensure they were drinking clean and safe water. Water shops were not around in the mid-eighties so I was quite obsessive-compulsive (OC) in the preparation of clean water.
Then Wilkins distilled water came into our lives. As a food technologist, I am aware of the distillation process that ""uses a heat source to vaporize water and separate it from contaminants and other undesirable elements commonly found in ground and surface water. Distillation heats raw (untreated) water until the water reaches its boiling point and begins to vaporize." I am confident that the water is not just purified of residue but bacteria as well because boiling point is achieved in the process.
There is no exception to the rule of clean and safe water for my family. Being OC reminds me of how OC Wilkins is when it comes to drinking water. Do you have stories to share as uncompromising mothers?
Mommies, aged 18 and above , please share your stories in 400 words or less about how you give your family the best love and care. You may include the challenges you faced, the lengths you've gone to, or the sacrifices and difficult choices you needed to make. You may write in English, Tagalog, or Tag-lish.
Writers of the 5 selected stories for publication in magazine will each receive Php 5,000 cash and Php 5,000 gift certificates for Wilkins products. The Grand winner (story will be turned into a short film) will receive Php 10,000 cash and P5,000 gift certificates for Wilkins products