Wasn't it just a year ago that mom bloggers visited QualiMed clinic at UPM-PGH compound? Qualimed is a network of healthcare facilities  (multi-specialty clinics, day surgery centers and hospitals) owned and operated by Mercado General Hospital, Inc. (MGHI) in partnership with Ayala Land, Inc. (ALI). Their brand promise is "alagang abot-kaya" or "quality care within reach" . They cater to the needs of all markets , yet their affordability makes their services accessible to the broad C socio-economic class.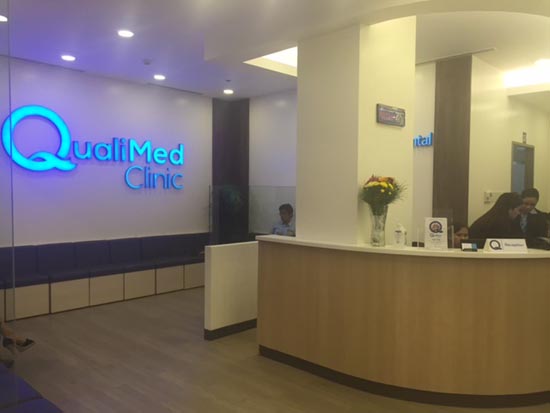 I have used the diagnostic services of QualiMed when my daughter and I had our digital mammogram taken two months ago. Much as I love the facilities and expertise of QualiMed at the UP-PGH , I find it quite far. There is good news for those who live in Quezon City and surrounding cities. The seventh addition to the QualiMed network is the 186 square meter clinic in the ground level of the UP Town Center in Katipunan Avenue, Diliman, Quezon City. It is very near residential villages, colleges, and two big universities. Last week, mom bloggers visited the inauguration of QualiMed's newest clinic.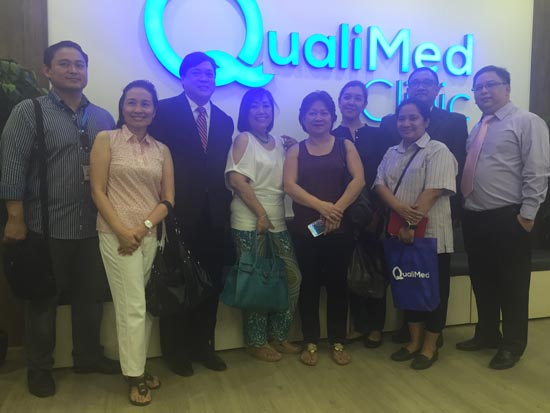 I remember a time when my two girls who used to study in UP and Ateneo respectively , would visit a doctor at the distant Medical City. The Qualimed Clinic in Diliman is focused on providing preventive and promotive primary care for the whole family. Special attention is being given to delivering family wellness through medical consultations and diagnostics checkups; pediatric checkups and adult vaccinations and maternal wellness package.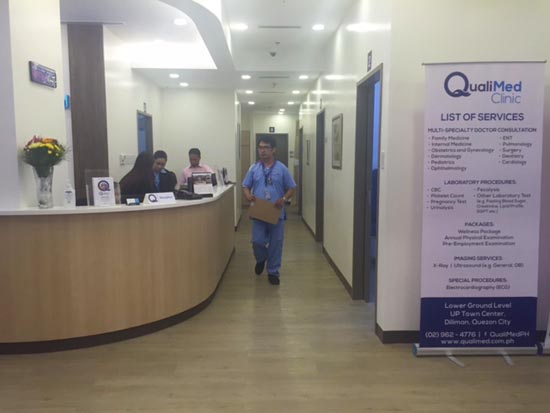 I am sure you want to know the people behind Qualimed. Dr. Edwin Mercado, is a close friend of Dr. Rodney Dofitas, a surgeon and  married to my sister, a dermatologist. Even before QualiMed, Dr. Mercado was already serving affordable health care in their hospital in Tanuan, Batangas. I can tell you with confidence that you are in good hands with QualiMed only because I know the doctors behind this.  QualiMed evaluates and selects strategic vendor partners for the most appropriate healthcare systems. They align with DOCTOR PRACTICE GROUPS for long-term relationships to provide medical care through well-qualified and reliable doctors. To partner with QualiMed, practice groups such as AlphaHealth (represented by my brother -in-law during the launch) , Asian Eye Institute, MetroDental, ImageDx Radiology Consultants and University Pathologists Specialists, Inc.  (UPSI ) have undergone and passed a strict credentialing process.
(Left to right: Dr. Rodney Dofitas of AlphaHealth and Dr. Edwin Mercado of QualiMed with mom bloggers)
Dr. Dofitas and Dr. Mercado took us for a tour around the brand new multi-specialty clinic. The facility format features multi-specialty doctor's clinics, laboratory, radiology, ECG, drug testing and vaccination services among other services.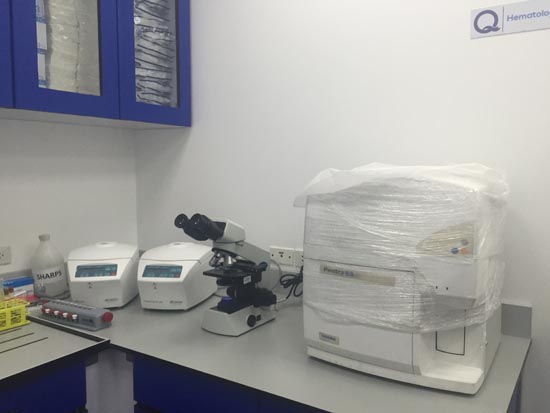 My sister, a dermatologist will hold clinics here every Friday from 9:30 am to 4 PM. Other specialists will also hold clinics here such as Family medicine, Pediatrics, Internal Medicine, Obygynecology/Infertility, Endocrinology, Nephrology, Pulmonology, Dermatology, Cardiology, Pathology, Surgeon. It is best to call beforehand as schedule can change without prior notice.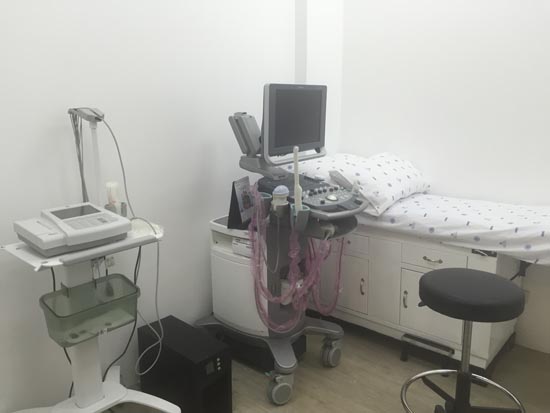 QualiMed clinic offers the following services: multi-specialty doctor consultations, laboratory procedures, diagnostic imaging services, medical and wellness packages, special procedures , dental procedures and eye care services. Isn't that Xray machine just child-friendly?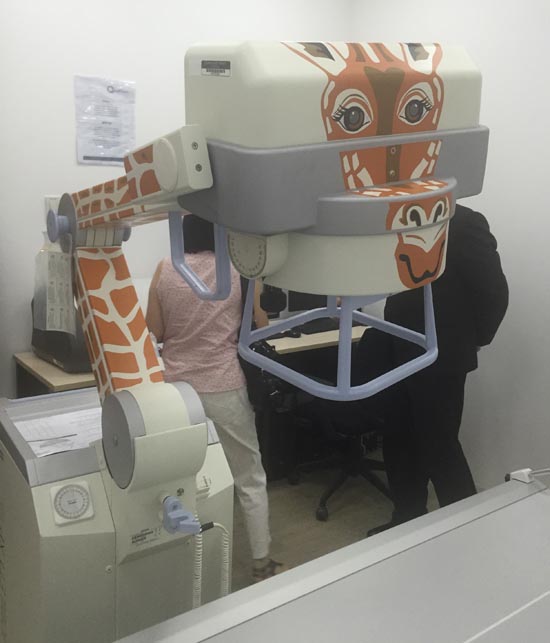 Asian Eye Family Vision center offers eye care services for children and adults  such as
1. comprehensive eye checkup,
2. Optical services: contact lens and eyeglasses, sports eyewear
3. Management of lazy eye, eye movement and focusing disorders
4. Basic cataract and LASIK screening
5. Pre-screening for cataract, glaucoma, and retinal diseases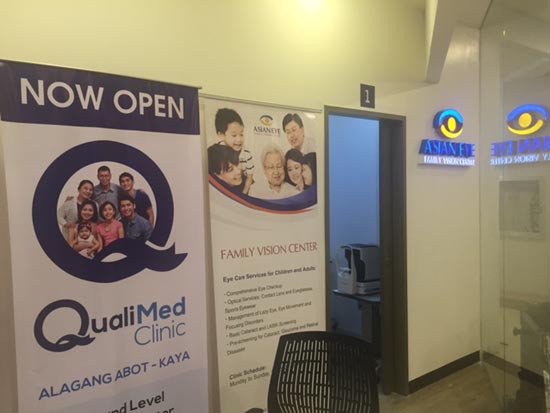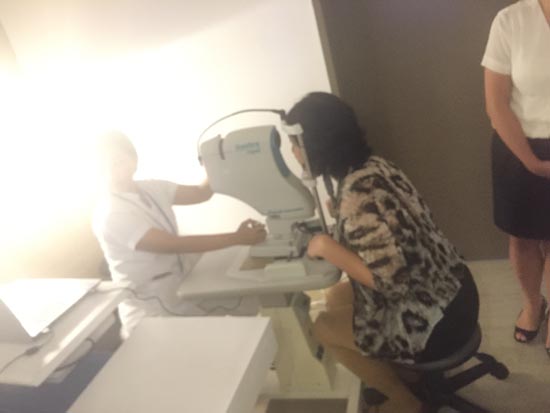 Metro Dental is operated under internationally trained , board certified specialists committed to high quality service and who are continually educated in the latest dental treatment and procedures.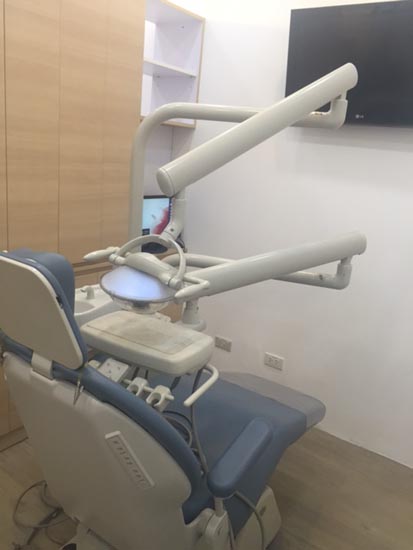 If you live near UP Town Center, drop by for a visit.
Contact details:
QualiMed Clinic
Lower Ground Level
UP Town Center, Diliman, Quezon City
( in front of National Bookstore)
Tel. No. (02) 904-1406 or 02- 962-4776
Clinic hours: 7:00 am-9:00 PM
Other QualiMed Clinics:
1. QualidMed Surgery Center Manila
UPM-PGH Faculty Medical Arts Building (FMAB)
PGH Compound,
Taft Avenue, Manila
Tel. No. (02) 7080000
2. QualiMed Surgery Center , Fairview Terraces
Third Level Fairview Terraces
Novaliches, Quezon City
Tel. No (02) 9508334
3. QualiMed Clinic, Trinoma Mall
Ground Level, TriNoma Mall
EDSA corner North Avenue, Quezon City
Tel. No. (02) 950-4777
4. QualiMed Clinic- Makati
Ground Floor, McKinley Corporate Exchange Corporate Center
McKinley Road, corner EDSA, Makati City
Tel. No. (02) 8610517