I still remember those sleepless nights filled with anxiety whenever one of my kids fell ill. This particular child was often sick every month. Driving to the Emergency room at least once a month was routine already.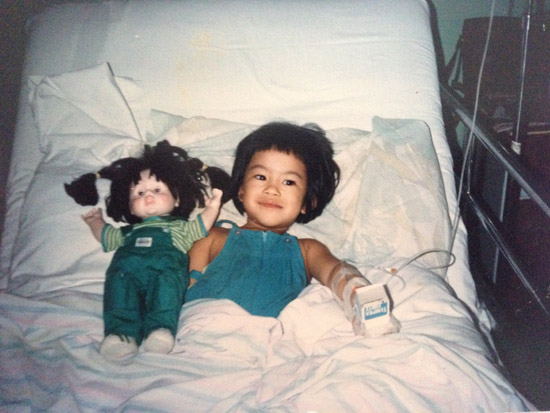 Getting hospitalized is another thing. On one occasion, my toddler got struck with broncho-pneumonia which I knew to be deadly even during those days. Fortunately she got well and we were so grateful to the doctors and the hospital. Though we were happy at her recovery, the bill of 25,000 pesos in 1989 was more than our monthly income. Borrowing money from relatives was our only option to pay the hospital.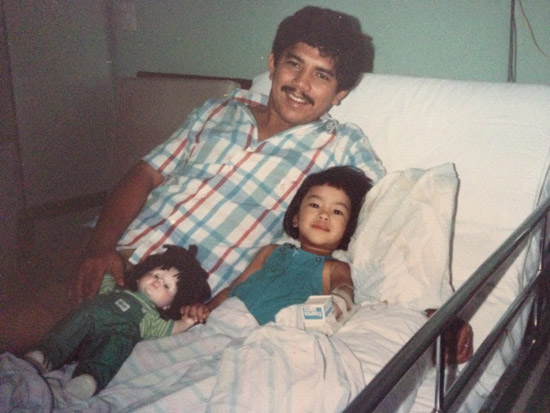 My husband was not yet a lawyer and our source of income was his part time job. To give you perspective, he was only earning 5,000 a month while I had a monthly income of at least 2,000. I resolved to get coverage from a Health Maintenance organization (HMO) for the family instead of a college plan. It's been over 25 years now and it has served us well.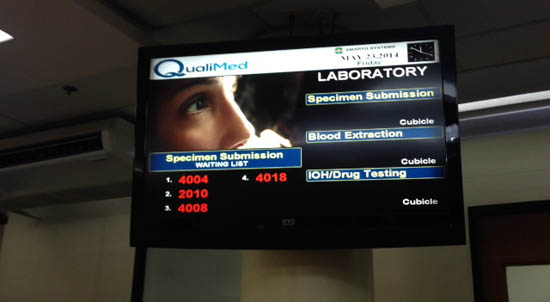 Not everyone has an HMO plan unless one gets these benefits from an employer. I am always in the lookout for an affordable HMO. Twenty five years later, my HMO is charging me 15,000 pesos a quarter. I guess as one gets older, the premium gets higher.
Enter QualiMed, offering affordable healthcare services for all. It is not a full-pledged HMO at this point but it can tie up with your HMO.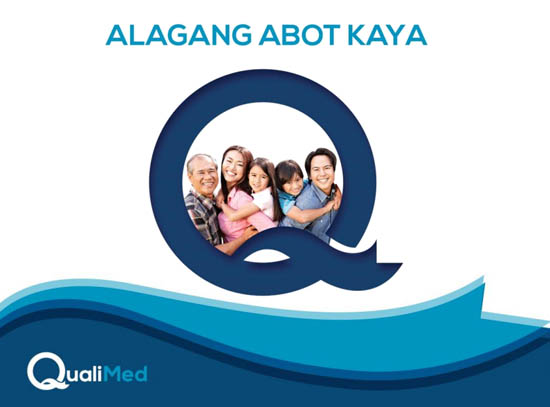 When I received the mommy blogger invite, I was impressed that QualiMed is a network of healthcare facilities owned and operated by Mercado General Hospital, Inc. (MGHI) in partnership with Ayala Land, Inc. (ALI). Dr. Edwin Mercado, is a close friend of my brother-in-law, a surgeon and my sister, a dermatologist. Even before QualiMed, Dr. Mercado was already serving affordable health care in their hospital in Tanuan, Batangas. I can tell you with confidence that you are in good hands with QualiMed only because I know the doctors behind this.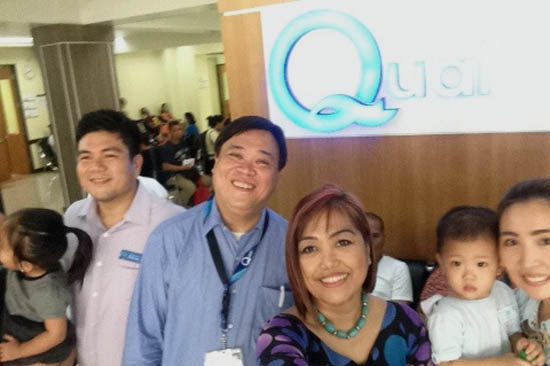 The first question that comes to mind is …Eh Ayala kayo, di mahal kayo? . I guess that is the first impression but what comes to my mind is quality service. There is a promise of "Integrated care delivery with strong focus on primary care". With "Alagang Abot-Kaya" as brand promise, the healthcare facilities are intended to cater to the needs of the broad C market. QualiMed Health Network is devoted to fulfilling a commitment to 3As – Accessibility (ease of financial and physical access), Affordability (price predictability and competitiveness), and Appropriateness (quality service and genuine care).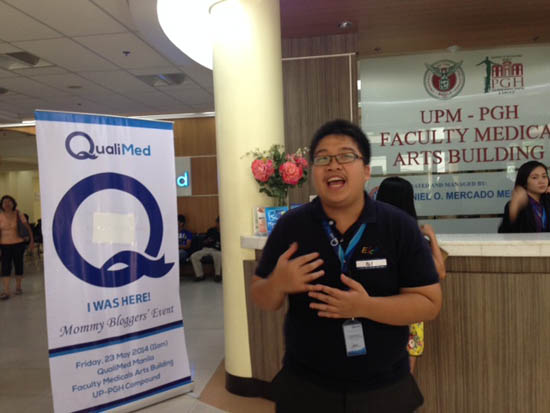 Mommy bloggers got to tour the main QualiMed healthcare facility along Taft Avenue (formerly University Physicians Medical Center) which has the capabilities and services ranging from a multi-specialty medical clinic, an ambulatory or day surgery center, to a full-service general hospital. It is quite impressive.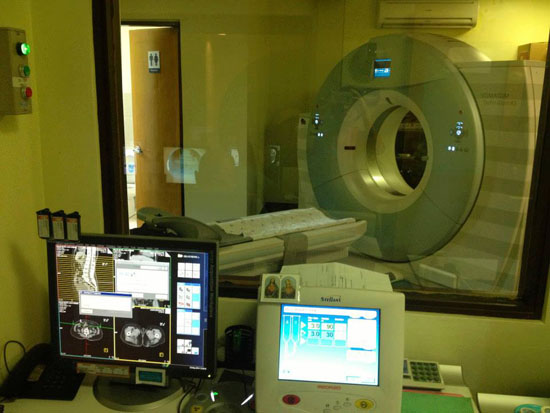 Lorna Lardizabal-Dietz , my balikbayan sister already used the laboratory facilities in the main clinic along Taft Avenue in her two visits to the country. She says "state-of-the-arts services with great customer service and affordable rates." As a happy customer , she availed of these services: CT scan, mammography, 2D echo, opthalmology exam, complete laboratory workup, colonoscopy, EKG and visited endocrinologist for her diabetes. I am planning to use their digital mammography service since they have a promo price of 999 pesos till mid-June. Dr. Mercado told me that this is less painful than the usual mammography.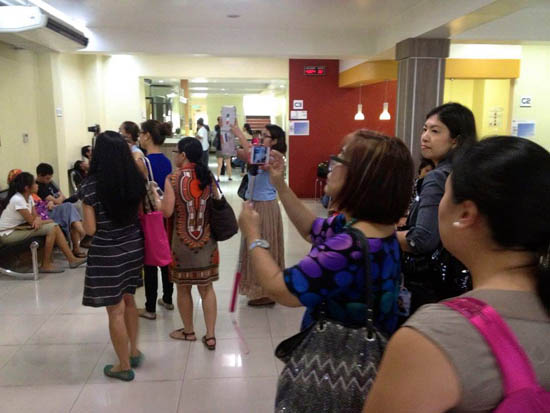 Each hospital or clinic under QualiMed is strategically located in mixed-use developments that have commercial, office, and residential areas, making QualiMed services physically accessible to all.
There are plans to develop an HMO plan starting at 250 to 300 a month which I believe is affordable. PhilHealth only pays for hospital benefits. The key to good health is preventive health care. Filipinos need this accessibility . QualiMed's advocacy of providing affordable healthcare services for all, is attained by a well-established procurement system and operational efficiencies. Every Filipino – regardless of socioeconomic status – deserves access to quality healthcare whenever and wherever a need arises. Prices are 30-40% lower than the market.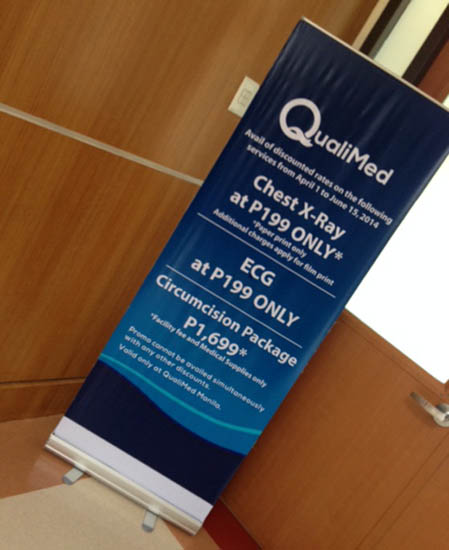 I am confident that the QualiMed healthcare services are provided by a competent medical team. My sister who practices dermatology has clinic here too. Dr. Mercado told me doctors are governed by clinical practice guidelines, duly credentialed by MGHI's Office for Quality and Safety, and evaluated using performance metrics focused on output and patient outcomes.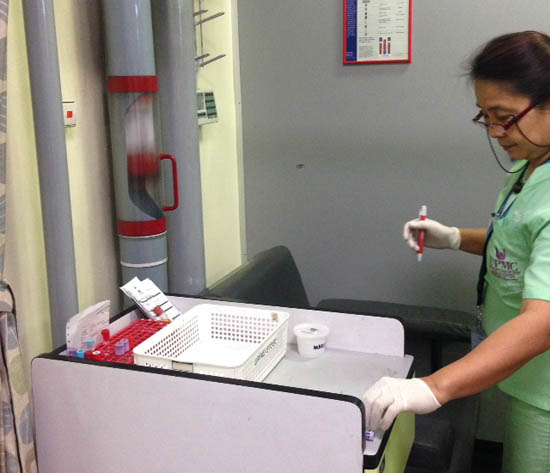 Because of these, patients can expect to receive only the appropriate procedures and diagnostics corresponding to what they actually need. Here are the rates at their Trinoma Health clinic . Just click image to view the bigger file.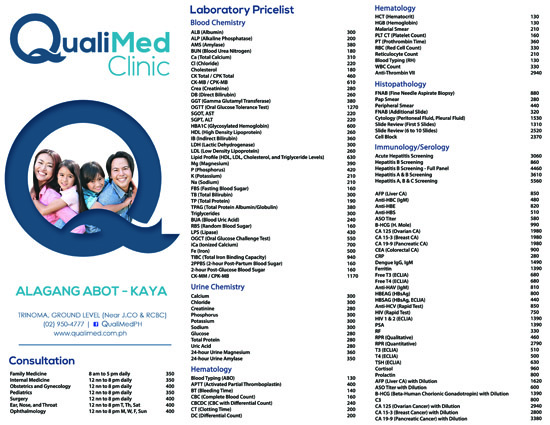 The health network's operational facilities are QualiMed Manila (Taft Avenue, Manila), Daniel O. Mercado Medical Center (Tanauan, Batangas), and QualiMed Clinic in TriNoma (North Avenue, Quezon City). More facilities will open in various locations around the country. These are QualiMed Clinic in Fairview Terraces in Novaliches, Quezon City (opening in 3Q 2014), QualiMed Hospital in Sta. Rosa, Laguna (opening in 4Q 2015), QualiMed Hospital in San Jose Del Monte, Bulacan (opening in 4Q 2015) and QualiMed Hospital in Iloilo (opening in 3Q 2014). QualiMed Hospital in Iloilo is a women and children's center. You can visit their facebook page at facebook.com/QualiMedPH or twitter and instagram account : @QualiMedPH.
More about QualiMed
MGHI is the parent company behind QualiMed Manila (formerly University Physicians Medical Center), the only advanced multi-specialty outpatient diagnostic and surgical center in Taft Avenue, Manila. MGHI also owns and operates the Daniel O. Mercado Medical Center (DMMC), a tertiary hospital in Tanauan, Batangas, recognized as a Center of Excellence by PhilHealth. MGHI also founded the DMMC Institute of Health Sciences (DMMC-IHS), a tertiary healthcare education institution, which also houses the Newborn Screening Reference Center for Southern Luzon.
ALI is the real estate arm of Ayala Corporation, one of the largest and most respected business houses in the Philippines. With its promise of "Enhancing Land, Enriching Lives for More People", Ayala Land has a legacy of building large-scale, fully-integrated, mixed use communities that are sustainable and increase in value over time. Ayala Land's product lines range from residential, malls, offices, hotels and resorts to new product lines such as convenience stores, supermarkets, and department stores.
ALI's partnership with MGHI is its first healthcare venture. This would further complete and enhance the experience in ALI's mixed-use communities. You can visit their facebook page at facebook.com/QualiMedPH or twitter and instagram account : @QualiMedPH.