"A Christian never rejoices in the death of a man". Vatican
I read the news in Twitter at 10:46 AM. In fact, Twitter is the first to break the news. Osama Bin Laden Dead. Wow, my first reaction. How did he die?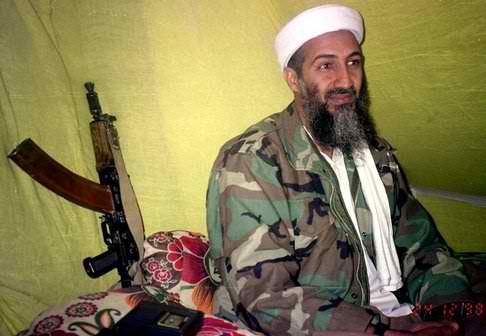 I couldn't believe it at first but I saw reputable news organizations tweeting about his death. Apparently Obama "Osama bin Laden was killed in a CIA operation in Pakistan. President Obama announced the news, ending years-long manhunt for the leader of al-Qaeda and architect of the Sept. 11, 2001, attacks on New York City and Washington, according to multiple sources." Former President Bush in his statement " congratulated him (President Obama) and the men and women of our military and intelligence communities who devoted their lives to this mission."
As always, I curated twitter reactions to see the pulse. In most deaths I encounter, there is outpouring of sadness and sympathy . Osama Bin Laden's death is quite different. At least in my timeline, I did not see signs of mourning.
Initial reactions are of disbelief then tweets of joy and relief. There are no "rest in peace" tweets so far.
"While the Holy See pointed out the role Bin Laden had played in the "[promotion of] division and hatred between people," they also pointed out that "a Christian never rejoices" in the death of a man.
I don't feel any sense of joy but relief that he is finally caught. Even Martin Luther King Jr. does not agree with rejoicing a death. (Update- this quote is fake)
I mourn the loss of thousands of precious lives, but I will not rejoice in the death of one, not even an enemy. Returning hate for hate multiplies hate, adding deeper darkness to a night already devoid of stars. Darkness cannot drive out darkness: only light can do that. Hate cannot drive out hate: only love can do that.
The Vatican further clarifies that:
"Faced with the death of a man, a Christian never rejoices but reflects on the serious responsibility of each and every one of us before God and before man, and hopes and commits himself so that no event be an opportunity for further growth of hatred, but for peace,"
Most reactions in Twitter prove otherwise.
My friend Sophie says "fairytale royal wedding,beatification of a wonderful Pope,and the world's #1 terrorist gone.Is this a sign that there are better days ahead?"
I dont care how "evil" osama bin laden was; i dont see how anyone can ever celebrate the death of another human being :/
OSAMA BIN LADEN IS DEAD! YEAAAAHH YEAAAH YEAH YEAH! ITS A PARTY IN THE USA!
Oh well I hope osama rests in pieces.
Finally after all these years! Osama Bin laden is dead! Good job troops! But sorry this world still isn't safe!
Blessed Pope John Paul II , Osama Bin Laden is dead.
To give you an idea of how the story unfolded, here is a story from ABC news.
What I found interesting is reading the tweets of @ReallyVirtual not knowing it was the raid on Osama Bin Laden. I curated his timeline to see how the story unfolded and to see it happen as he hears it .