""Be the change you wish to see in the world." – Gandhi
Amanda Todd shares her heart-breaking story in a YouTube video of cyberbullying that led her to deep bouts of depression and death by suicide.
This is Amanda's story of the bullying , the cyberbullying and her death by suicide. (via Vancouver Sun_

"In stories and posts flooding Vancouver's social media networks, #RIPAmanda is trending as people post news and condolences for the teen identified as posting the video, Amanda Todd.
In a post on its Facebook page, G Force Gym, Home of the Vancouver All Stars cheerleaders, wrote:
Today we feel the loss of our former VAS family member Amanda… I ask that we all watch her video and share her story so that her loss is not in vain. Allow this to be her legacy… Allow us all to look around & find the next Amanda before another precious spunky teenager is lost. We have a responsibility today… Is there a kid in your school that made a mistake and is being shunned? Your challenge is to be a LEADER … Be the Game Changers you are and sit with them today… reach out… smile… let them know that they are NOT alone in this harsh world. It's always EASY to do the EASY thing; we teach you to NOT do what is easy and instead, do what is right!! You will be surprised, how many people will follow YOU when you stick up for what is Right and honorable AND, forgiving those that have made mistakes in their YOUTH is the RIGHT thing to do!!
In the video, the teen told her story that was printed phrase by phrase on sheets of paper that she held up for the camera.
""I'm struggling to stay in this world, because everything just touches me so deeply. I'm not doing this for attention. I'm doing this to be an inspiration and to show that I can be strong. I did things to myself to make pain go away, because I'd rather hurt myself then someone else. Haters are haters but please don't hate, although im sure I'll get them. I hope I can show you guys that everyone has a story, and everyones future will be bright one day, you just gotta pull through. I'm still here aren't I ?" was the message accompanying the video post.
The video echoed another that the teen commented on through YouTube. That video, entitled My Story: Suicide and Bullying was uploaded by Mollydoyle18 on YouTube. It was clear from the comments that Amanda wanted to contact Molly in a private message and apparently she reached her. Commenting on Amanda's video, Molly wrote:
""Rest in peace and fly high to Amanda Todd. I was just messaging her about almost a week ago, and I just found out that she has taken her life. She was asking me about how to be an inspiration to others and to get her video more views, and now I have found out that she has passed away… This is a terrible tragedy. I wish she could have had her happy ending."
Bullying is NEVER okay. Rest easy, Amanda. I'm so sorry to her family. "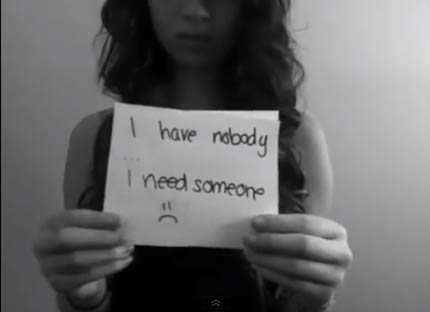 I cannot fathom the cruelty of these bullies. How does one even comprehend wishing someone's death? Are kids all that mean? I have written before that bullying should be the concern of everyone: the school, the teachers, the students, the community and the government.
Amanda's death reminds us that Bullying should STOP now.
Even if my children are all adults now, I still think of the children who may be possibly be affected by bullying. That is why I talk in schools about cyberbullying prevention. Perhaps cyberbullying is not as widespread in the Philippines but empowerment is the key. Children need to be part of the solution and not wait to be victims. I talked about taking the pro-active role in the prevention of cyber-bullying. I presented a video on cyber bullying awareness with catchy lyrics from Taylor Swift's song entitled "Mean".
Let us not wait for another death . All of us need to step up so others won't get stepped on.
Bullying should not be tolerated. Bullying damages the physical, social, and emotional well-being of its victims.
""Bullying is NOT pre-wired, harmless, or inevitable
Bullying IS learned, harmful, and controllable
Bullying SPREADS if supported or left unchecked
Bullying INVOLVES everyone—bullies, victims, and bystanders
Bullying CAN BE effectively stopped or entirely prevented"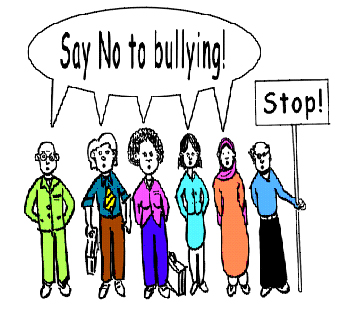 Everyone from the parents, educators, the students and community should stand up and voice out that bullying should stop. Domestic violence should stop. Preventing and stopping bullying involves a commitment to creating a safe environment where children can thrive, socially and academically, without being afraid.
STOP BULLYING. Make a stand to stop bullying in any form.