The Christmas carols sung out loud, brings happiness and bliss all the year round! Merry Christmas and a Happy New Year!
The last Christmas with my mom in 1975 was spent singing Christmas songs in our dining room . How we crooned to my mom's delight as all the 7 siblings from 19 to 10 years old gathered around my brother who played the melody in the Yamaha organ. At times, mom accompanied the songs in the piano and even sang with her beautiful soprano voice . Each sibling sang a carol or played a Christmas piece in the piano. I can't remember now if this was an unwritten family rule that Santa Claus won't bring a present or we just loved to sing carols as a family. A tinge of sadness overcomes me now as I long to go back to that last Christmas when my family of origin was still complete. Those wonderful memories remain alive in my heart. I thought of reviving the singing tradition when I soon had children. Unfortunately, mom's singing voice is not in my genes.. the only musical talent I probably got is having an ear for music. I can tell when someone is off-key, pitchy or just tone dead. I play the piano, guitar and the organ . That's about it. In the seventies, the Yamaha organ was the most groovy way to play music aside from the guitar.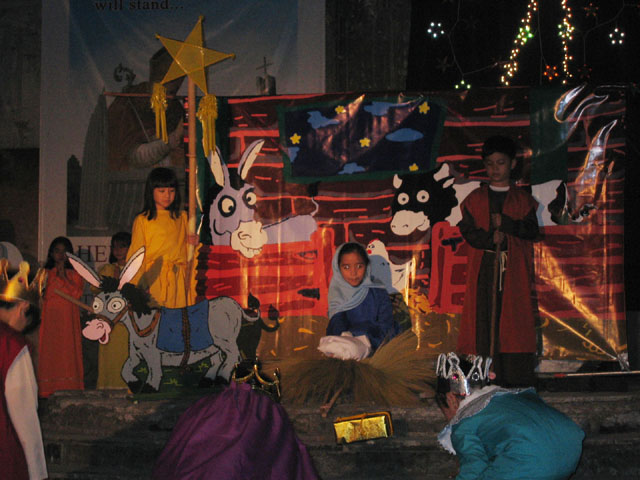 I soon discovered that my two daughters could carry a tune. I bought sing-along Christmas songs tape where they could follow the music along with the lyrics. Pretty soon, my daughters were singing all the carols. Allow me certain bragging rights here but they sang beautifully at ages 4 and 3 respectively. They weren't shy to sing in front of me back then so I recorded their singing voices in a tape which was then converted to digital format years later.
Along with the fragrant aroma of baking gingerbread cookies, you will hear Christmas carols streaming in every nook and corner which includes the recorded songs of my two girls. There's nothing like setting the mood for my baking chores or working on articles at my laptop. The festive carols allow me to glamorize the house a little bit for Christmas without noticing the great tasks ahead. The melody and the simple lyrics will never cease to mesmerize and attune me to the holiday mood. I get so sentimental hearing my two girls singing as toddlers. There is something about Christmas carols sang by children. Their innocence and enthusiastic spirit reminds me of angel voices.
These days, I fill my home with Christmas carols by playing the piano.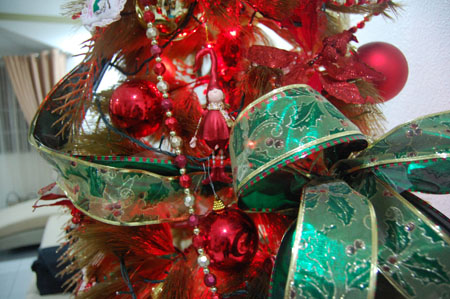 I like to imagine Christmas carols the way it should be sung. Christmas carols depict the story of Christ's birth. Angels sang various songs to tell the good news of Jesus' birth when they encountered shepherds. The practice followed from then on and slowly became a tradition to sing carols on Christmas. These traditional Christmas carols embody the essence of truly Christmas-themed songs and espouse the sacredness and joyousness of the season of the Nativity.
Singing or playing Christmas carols is another family tradition that I continue on. It is my hope that my children will also pass it as well. Whether to lift my family's spirit during the Christmas season, or for wishing each other well , the Christmas Carols like ""We Wish you a Merry Christmas" or Jingle Bells" will never fail to spark the true meaning of Christmas, the hope of the world.