"I have always loved the beach. The smell of the salty water, the wind in my face, the gentle roar of the waves all combine to create a sense of peace and calm." –Anonymous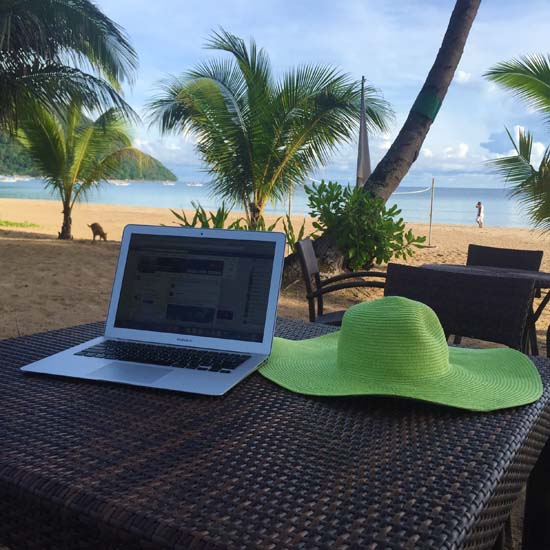 Working by the beach makes me happy. There is just something magical at the beach. Time doesn't move hour to hour but mood to moment. It is as if I live by the currents, plan by the tides and follow the sun. The beach is probably the only place children actually entertain themselves without parents having to think of million ways to distract them.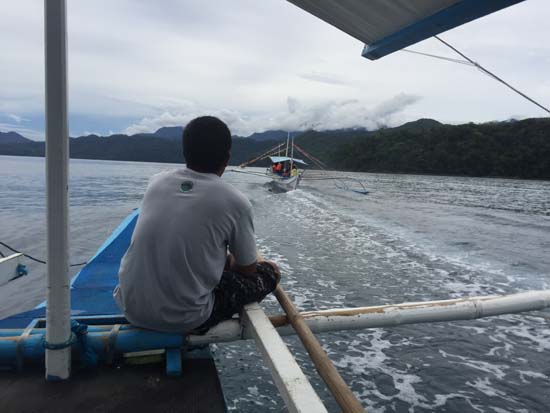 I am glad my mobile office can take me anywhere so I was so overjoyed upon receiving an invitation to   cover the annual Baragatan Festival in Palawan.  Though I've visited  El Nido and Flower Island in Palawan, I've never been to Puerto Princessa.  Three days in Puerto Princessa was just too short yet I had the time of my life. Let me show you the ways I enjoyed my short visit:
1. Hotel Hopping
Puerto Pension, Dalayon Beach Resort and Azizan Paradise Hotel in three days.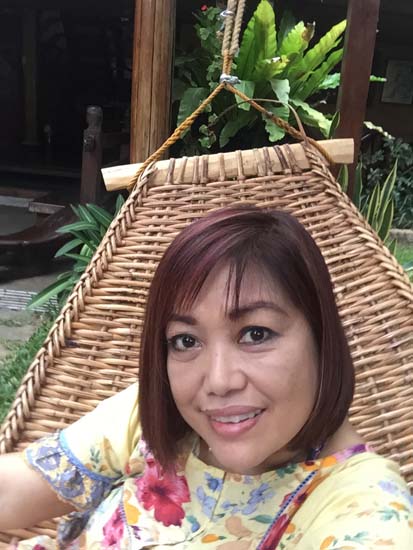 I feel very comfortable and relaxed in each of the hotel I stayed in.
Sabang Beach is so peaceful and I found myself relaxing at the lounge chair by the beachfront. This resort is the perfect jump-off point if you plan to tour the underground river.
2. Enjoying the food
Ka Lui struck me most because my son's nickname is "Lui". From the outside, Ka Lui looks like a small bahay-kubo. Inside the kubo unfolds —rustic ambiance; beautiful art works and great food. I felt like eating inside an art gallery.
I love fish cooked in coconut milk.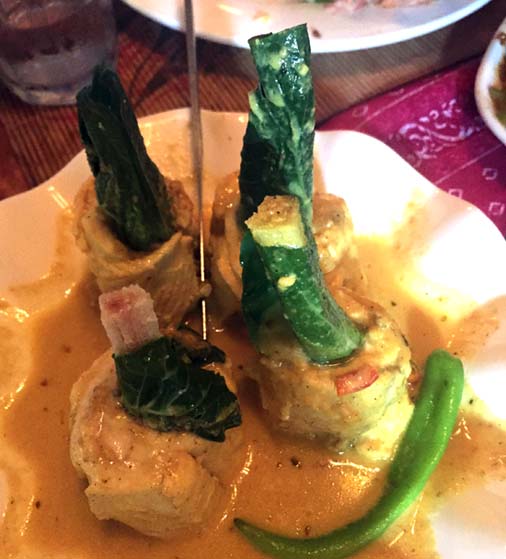 There is  Palawan Beer , branded as Ayahay Craft beer.  "Ayahay" means relaxed and it is so aptly named .  Enjoy Palawan, enjoy a bottle and relax… "Ayahay"!
3. Baragatan Festival
As part of the World's Best Island campaign, Palawan celebrated a grander festivity this year for its annual Baragatan Festival.
From the Cuyuno word "bagat," (which means convergence of people), it is the most festive time in the province with various municipalities bringing their songs, dances and music and present all these aspects of life through cultural presentation, trade shows, exhibitions, float parade and street dancing.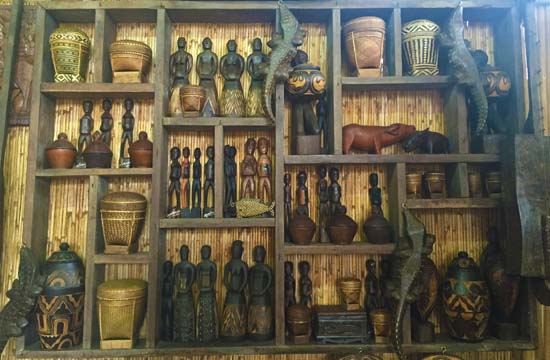 There were many things to do at the trade fair, sampling the local delicacies, and admiring the native handicrafts. Baragatan sa Palawan is celebrated every third week of June. "Colorful floats, dynamic dance troupes, and angelic voices usher guests and locals to a festive week ahead. After the grand opening, numerous activities are also lined up to ensure that everyone is going to have a good time. Concerts at the park, photo contests, sports tournaments, quiz bees, beauty pageants, and other fun activities are set to fill the air with a pleasant mood all around."
4. Underground river tour
Touring Palawan is never complete without an Underground River adventure. The boatman who acted as our tour guide were very entertaining and provided detailed information on the stalactites and stalagmites.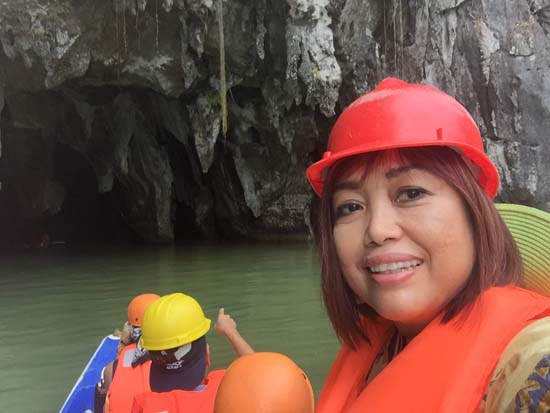 Since it was so dark inside the cave, I could barely take photos but trust me, it felt like being inside a museum of natural art.
5. The glorious beach
Each one of us looks at the sea differently. For me, the sea represents my roots. Appreciating its beauty, breadth and power is appreciating my existence, who I am and why I am here. Like the ocean, all of us are connected and interdependent yet each person is significant in its existence.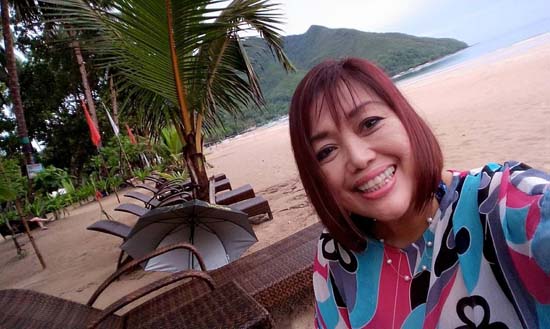 Even John F. Kennedy felt tied to the ocean. "And when we go back to the sea, whether it is to sail or to watch – we are going back from whence we came… "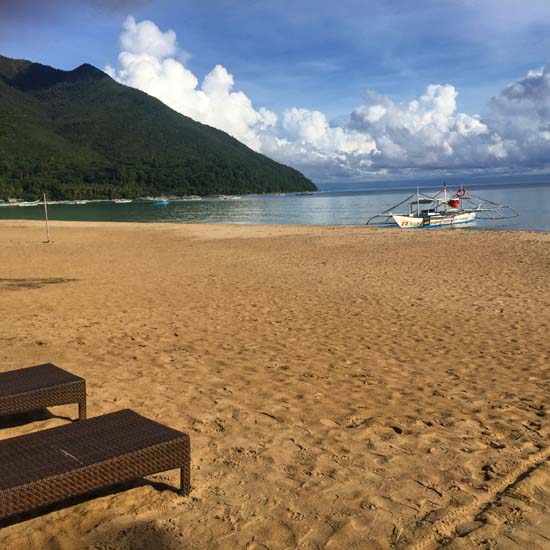 6. The culture and heritage
Did you know that in this present day and age, a small group of prehistoric people still exist in a remote valley in Palawan? They are referred to as "Taong Bato." . No, I was not able to meet a "Taong Bato" but the stories by the Palawan Tourism Office were so mesmerizing. The roots of this particular tribe , as shown on the photo below, came from the Dutch who got caught in a shipwreck in the 1800 and lived and intermarried with the taong bato. One needs to be invited by the Chief of the tribe . I was told that their Chief owns a cellphone , provided by the Local Government Unit (LGU) for easy communication.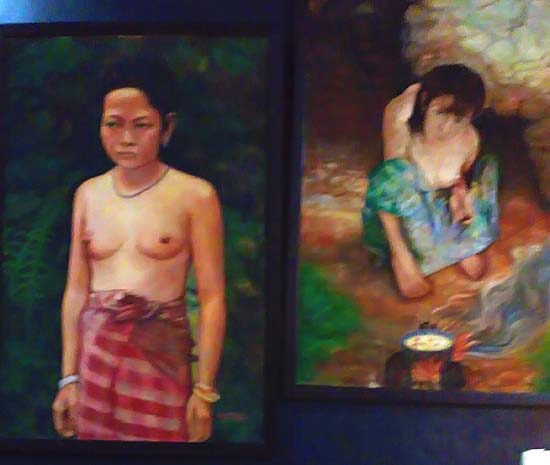 The three day visit to Palawan is just a preview of a longer vacation with my husband and my other family members. I hope you will join me, too.
"Our memories of the ocean will linger on, long after our footprints in the sand are gone." –Anonymous