Ever since I could remember, dad often brought me and my siblings to any [tag]real estate investment[/tag] he acquired. Trudging by the tall weeds and mud, I wrinkled my nose and retort "But there is nothing here. No houses. " Dad would often chuckle and remind me "Think of the future. what will it be like in 30 years?". Twirling around the grasses and looking up at the sky, I could not think far ahead to the future. After all, I was just 8 years old. God bless my dad. His [tag]investment[/tag] paved the way for my own [tag]real estate[/tag] investments together with the rest of my siblings. I felt my girls should know how to prioritize their paycheck. Lauren even as a fresh graduate seems to be earning quite well. I thought I'd show her to invest her money wisely. So off we went for a brief stop in our country home somewhere in Sta. Rosa before heading off to Ayala Land's latest development, the Nuvali.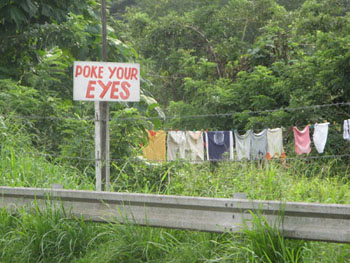 On the way to Nuvali, we got so engrossed with the landscape that we missed the turn to the entrance. The sign "Poke Your Eyes" alerted us that Hey you are lost. We had a good laugh as we made a u-turn back to Nuvali.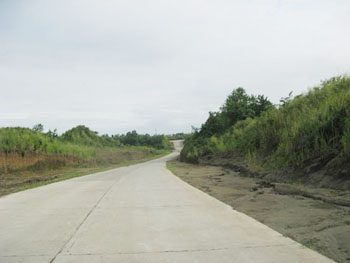 We finally arrived at the Nuvali entrance which was almost right across Sta. Rosa Estates 2. Rolling down the car window, our car traversed the long road toward the rest of the development. I heard myself in Lauren as she commented on There is nothing here but roads and empty space. Of course, I explained that Ayala Land is still in its pre-selling phase because land development is still in progress. I told them Imagine, here will rise the man-made lake, discovery center, the wide roads, the ravines, the biking trails, the eco-friendly living environment perfect for your future family. In 30 years, we might not be alive anymore but you will get to enjoy the sprawling, green community where you can balance urban conveniences with personal relationships and health. I continued to show them the possible landmarks of the future.
Imagine you get to see the bare land now and in at least 3 years, houses will start sprouting left and right.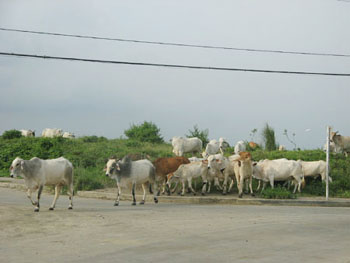 My brief lecture took a backseat as we gazed at the various bird species flying about the green landscape. As we gazed at the birds in a brief stop at the rotunda, it was the cattles' turn to stare at us as if beckoning us to stop so they could pass safely. These cattle would have to relocate once humans live in Nuvali's Treveia and Avida Settings.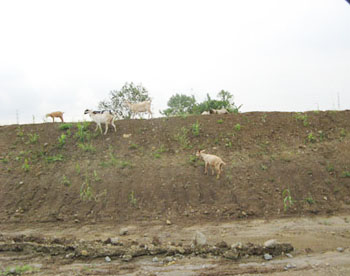 The girls are fascinated with the countryside. It's not often they see goats, the wild birds or cattle. The girls agree that "This is an ideal place to raise family". I want them to think far ahead and imagine living in Nuvali. Why Nuvali? I ask them. I forsee that Nuvali will offer a lifestyle where it's focused on life and nature as well as technology and productivity leading to what I hope becomes a haven for their future families. This is just one real estate investment I am showing the girls. There are a lot more worthwhile investments but another trip will need to be scheduled.
I felt it's important to pave the way now while they are starting out with their careers. It's a matter of preparing wisely for the future.