When I was a little girl, I loved reading books about saints. It must have been their courage and faith which struck me the most. There was even a time I imagined the Virgin Mother Mary to appear in front of me. Sitting on a rock at the back of our house, I prayed, clutching on to the rosary beads and waited for the Blessed Mother …and waited. I may never be a saint but I can try to be good to others and do service to my country.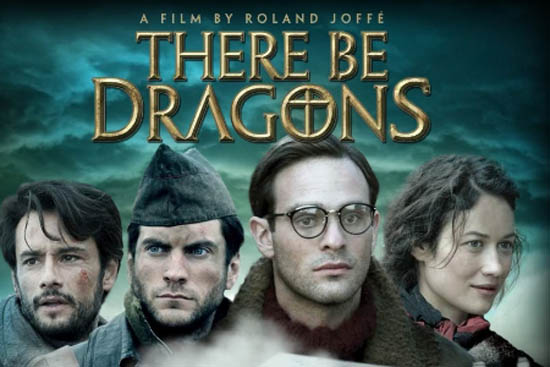 St. Josemaria Escriva, known as "the saint of the ordinary" is a one saint that most of us can relate to. He believed that we need not do 'great' things in order to become saints but rather we must find God in the simplest and most ordinary events in our lives."There be dragons" is a movie inspired by the life of Escriva. It deals with the inner dragons one must face while making tough decisions in life. The movie centers on Josemaria Escriva and Manolo Torres, two childhood friends who took different paths in their lives due to several reasons. One chose the path of peace and becomes a priest while the other chose the life of a soldier driven by jealousy and revenge. Each struggled to find the power of forgiveness over the forces that tore their lives and friendship apart.
The movie tells the story of London-based investigative journalist Roberto Torres (Dougray Scott), who visits Spain to research a book about Josemaría Escrivá (Charlie Cox), the controversial founder of Opus Dei. A New York Times article cited Heriberto Schoeffer, an independent film producer in Los Angeles and a member of Opus Dei when he first conceived of a film dramatizing the life of Escrivá. ""All I wanted is for people to see a good side of him, because so many bad things are said about him and Opus Dei." Schoeffer mentioned.
I will not be a spoilsport so I will end there and leave the review to a certified movie critic and others at the Review section dragons.ph.
However, let me share a few reflections on my life as I watched the movie.
Loving God in times of grief
A death in the family especially that of a child is impossible to describe in words. The young Escriva asked her mother "do you hate God now?" when his sibling died. The mother tearfully replied that she loved God. Not everyone will react the same manner as Escriva's mother. Some will question "Why God? Why me? why my child?" in anger. Others will accept their loss as God's will. How should a believer in Jesus, a follower of Christ react when they are in deep grief? It is so easy for others to say not to question God's will when they have never lost a child. This is a process that bereaved parents have to go through in order to reach the next stage.
The answers were never clear to me for the first five years after my son's death. The reason ""Why?" unfolded when I earnestly prayed and sought God's will. I have written about this before that it happened when I sat down on Luijoe's favorite chair and just like that, I felt God's presence.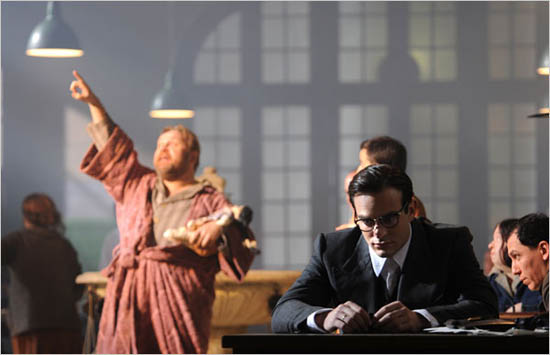 Faith is shown by Escriva in many ways.
Faith is a gift, Escriva tells his disheartened companions, "and God has called us to manifest it in love here on earth. Unwavering love for every child of God no matter who it is, no matter what side, no matter what circumstances."
There is another scene where a woman catches Escriva praying. She goads him "He doesn't hear you does he? All this pain and he stays silent. I don't know how he can allow such thing." The woman even referred to God as a monster.
Yet the woman said that she loved God which Escriva found odd. "Even though he is a monster?"
She replied. "A woman can love a monster. I fight him with love".
Just like her, my faith was shaken but in the end, I turned to Him for comfort. I can say the same thing as Escriva did when he uttered, "You were there tonight, Lord. I felt you there."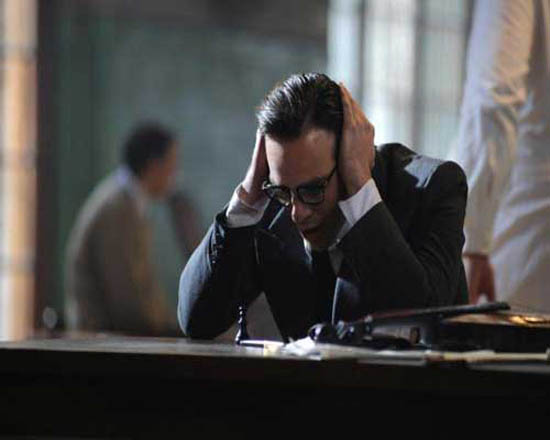 God's world is so full of goodness
"God's world is so full of goodness," Escriva says to the Archbishop as he opens a window to showcase the beautiful scenery outside.
There is so much to be grateful and be joyful about.
Did I really think the world is full of goodness? It took some time to realize that and in the end it was a matter of choice. The road from mourning to joy was not easy. Pain is my greatest teacher. Regardless of where the pain comes from, there are always lessons to be learned. Pain from losing my loved ones moved me towards finding the joy. Grief is inevitable but misery is optional. Joy over misery is the path I chose. I tried to find the good in this world, finding the joy in myself, from my husband, friends and family.
Finding joy was tantamount to finding myself.
God's work
"½Escriva referred to his work as God's work. Opus Dei — the name is Latin for work of God — "teaches that ordinary work can be a path to sanctity if the believer maintains a demanding regimen of religious practices intended to achieve holiness." I may not belong to the "Opus Dei" but I believe God's work lies in each one of us.
When my son died, I wondered why God took my precious boy away when he was so young and full of promise. Why didn't he just take me away? For a couple of years, I just wanted to waste away and die of natural causes. After a couple of health issues, I found myself, still alive…and wondering " so why am I still alive?"
There must be some work I have to accomplish.
Bobit Avila in his article, Evil dragons still live within our midst , clarifies the message of God's work. "Indeed, in the past, the clergy taught the idea that we can only find Jesus Christ inside the church. But St. Josemaria Escriva preached the idea that we are all called to a life of holiness even in our most ordinary work."
I don't know enough of the "Opus dei" to write an objective look into it . All I know is the Opus Dei is violently opposed to the Reproductive Health Bill. I have no information whether or not Illuminati shares the views of Opus Dei on the subject of reproductive health interpreted by the Catholic Church as an abortion proposal.
As you might all know, I am pro-life and pro-RH which is part of my work as an advocate for children's rights and women's health. It is ordinary work that I took upon myself out of deep concern for women's health and the quality of life of their families. (more on Why I support the Reproductive Health Bill)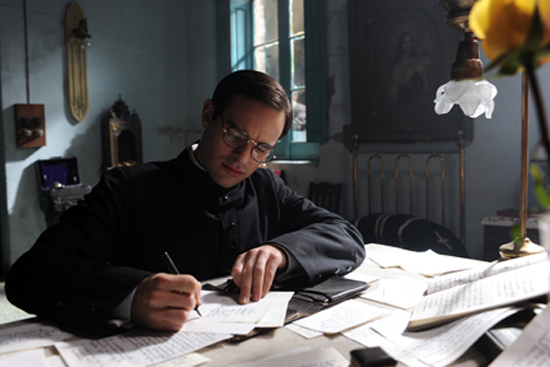 Learning to forgive
The dramatic point of the movie reveals Manolo and his son Roberto in a touching scene where one hopes for a last opportunity of forgiveness.
"½"So many wrong turns in my life," the dying Manolo told his son. The journalist muses: "When you forgive, you set someone free: yourself!"
How many wrong turns have I made in my life?
A few maybe. Some of these wrong turns were beyond my control. It is not the number of wrong turns that matter now. It is about getting up and moving forward to pick up the pieces. Part of this involved learning to forgive. In learning to forgive and keeping a clean slate, the person I am really freeing is myself.
The capacity of every human being for sainthood
Oscar Wilde once said ""Every saint has a past, every sinner has a future."
Even good people have a past. They've done things before which were bad. Every one who's led a bad life still has a chance to do right. Maybe my childhood dream to be a saint is all gone but I can always strive to do good and not commit the same mistakes in the past.
My childhood dream to become a saint may not qualify me anymore but a dear friend reminded me that "the only difference between a sinner and a saint is that the saint stands uo and tries again when he/she falls".
Nothing can change the past, but forgiveness can change the future.
The director of the movie says this is a story for "every human being" — who feels, who thinks, who has a family, who feels angry, feels the need for revenge, who feels love, wants love or needs love." Who hasn't grappled with these emotions? The movie is "100% about humanity" that will surely touch your hearts.
Here are the complete details of 'There Be Dragons' Cinemas and Showtimes (MTRCB Rating PG-13).