Luijoe is 19 years old today. I still cry , tear, smile as I recall the day of his birth. My handsome boy, oh what would have he looked like at 19 years old? Someone once told me that there is a software that can give a photo of what Luijoe might look like today. I heard it is really expensive.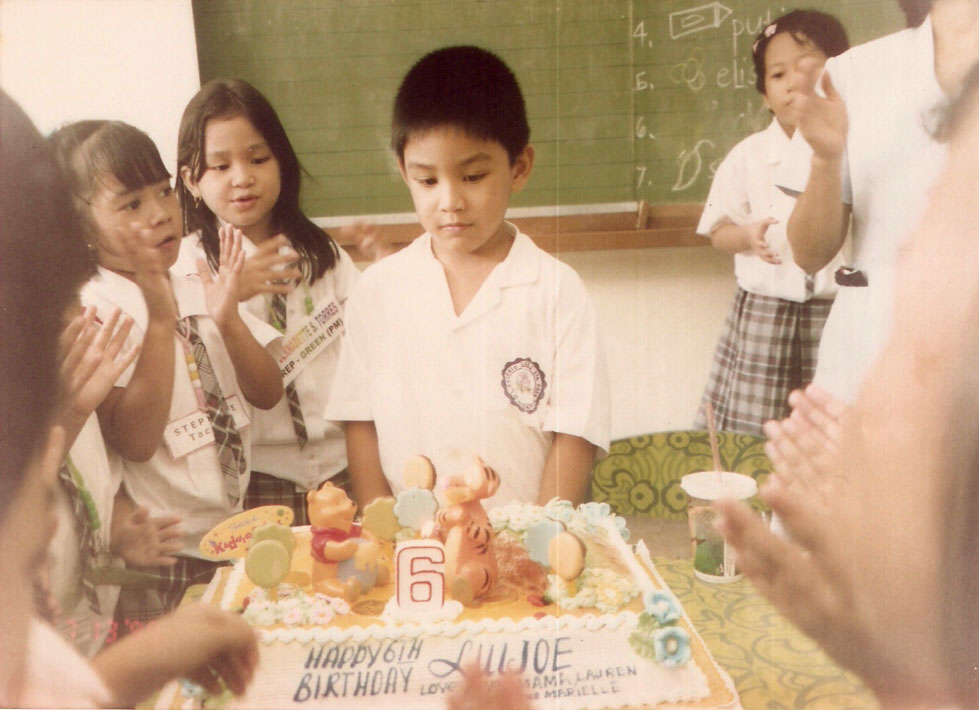 It is a fleeting thought because all I can remember is my impish six year old boy Luijoe with a twinkle in his eyes. My thoughts linger now. He would have been in second year college. I bet he would drive me to places. Maybe he would have introduced me to his girl friend? Would he still be so attached to his mama?
Do you sometimes feel that you want to rewind and freeze a moment in time? When I look at his last birthday photos, I just want to hold on and savor that precious moment.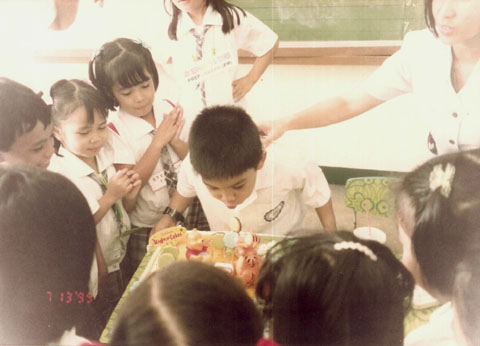 Every year , I celebrate the birthday of my beautiful boy to remind me that love never dies. The celebration of his life reminds me that there is a connection between us. Sure, the physical ties are now broken . In its place lies a spiritual connection that goes beyond the mortal world. I am thankful for the six short years. I would not be where I am today if I did not find the courage to start a new life. The single most powerful factor in starting my new normal has been the realization that death did not take all of my child.
During his last birthday in 1999, we celebrated it twice: at school and another at home . Such happy and poignant memories. (I wrote more about his last birthday celebration here) I know the time will come when we will be together in the house he promised to build for me. He used to point to this blue and white house as I drove him to school and say "I will build you a house like that". I know this is not going to happen here in this mortal world. While I live, I will continue on the mission that my son has left for me to accomplish.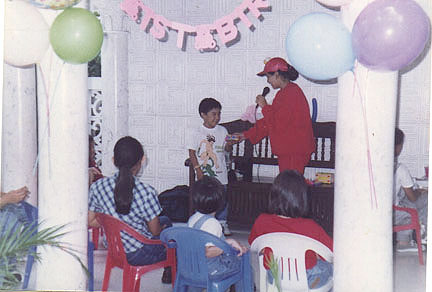 Today, I will prepare Fiesta Ham and some noodle dish. Then my husband and I will visit his resting place, and bring him some flowers. (I will update this towards the end of the day)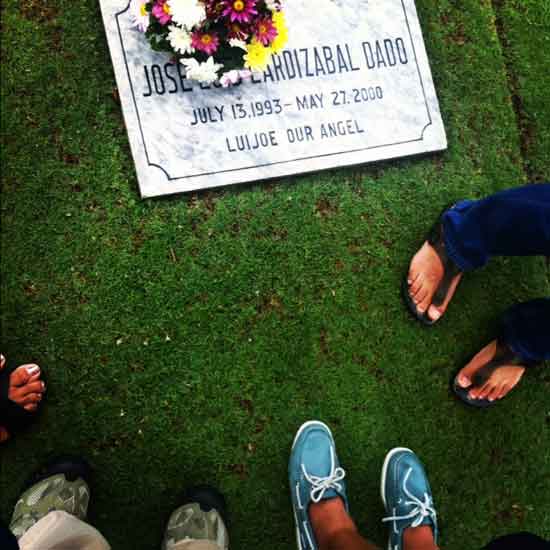 It's been so long ago . I never realized that I now became a resource person for grief recovery. Here are some of the interviews that I managed to record since I blogged here.. 2008 was the year I had the most number of interviews .
November 8, 2008 in Mom Works
A Mom's the Word Feature in Mom Works hosted by Maricel Laxa at the Lifestyle channel shown November 7, 8 and 9.
July 2008 – QTV Sweet Life on The Child's Grief
May 2, 2008 – Proudly Filipina with Charlene Gonzales
April 26, 2008 at Kapuso Mo Jessica Soho
A tribute to my son