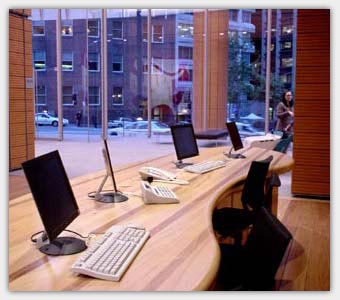 When I started my online business, Globalized E-commerce Online Solutions (GEOS) I didn't think a business address was necessary. My focus was on building a reputation on being a reliable service provider in the Philippines which can only be tested through time and referrals. Now that I have established some reputation , the thought of a business address was still not a priority. First, a physical office was not necessary when everything is done remotely. Hosting activation, domain registration and other services are done using the web browser. My sys admin is located in Los Angeles together with the support staff. Secondly, my market niche are the small and medium enterprises. Just like them, some of our businesses are based in the place of residence. Third, renting an office raises overhead cost. Usually, when a customer calls me up and inquires about the offices of Pinoy Webhosting, I usually say that it is located in my home. Doesn't sound professional right? Maybe I should consider a virtual office such as this:
A Regus Virtual Office provides your business with all the benefits of a prime office, without the need to be there! Simply use a business address in one or more of our 750 locations worldwide, ensuring the best impression for your business.

You choose the location and length of term and your new virtual office can be open tomorrow with:

-Phone answering in your company name
-Mail forwarding
-Taking and delivering your messages
-Access to offices, meeting rooms and videoconferencing on a pay-as-you-use basis

From just PHP 2,850 per month.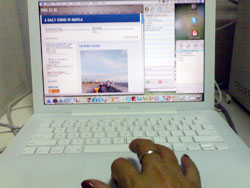 Yesterday at the Rockwell Center , I met up with a potential customer, a Hongkong Trader who didn't seem put off that I didn't have an office address. My office is contained in here, as I removed the immaculate white Apple Macbook from my handbag. Haha. Why do I have to pretend it's something more sophisticated when online transactions are just a a few keystrokes and clicks? My customer revealed that he had a virtual office in Hongkong and in the Philippines but he didn't have a website. He felt it was time to have a website because the young professionals often ask him for it. A @yahoo or @gmail email address is not impressive.
We were both amused. He had a virtual office without a website and I had no virtual office but had dozen of websites. It was fun exchanging online business tips. Perhaps a virtual office with a conference room is wonderful interaction with customers since it gives a more personal touch. So yes, a virtual office is my next plan.
The 2850 pesos a month seems reasonable. I wonder if there is a catch. The virtual office is a great idea for the Small Office Home Office (SOHO) or Home Office Business Office (HOBO) type of business. There are a lot of stay-at-home working moms that have micro-enterprises in their place of residence. I guess it's a stereotype to associate professionalism with an office address.