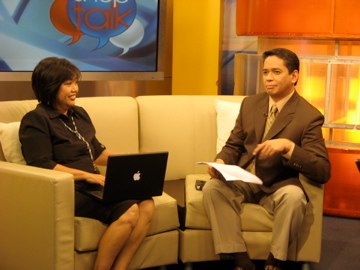 If you stumbled upon my blog via Shop Talk, welcome to my blog. I came up with this welcome page to guide all of you along in case you have questions on blogging. First let's tackle the obvious, what is a blog?
A video on What is a blog best explains it.
'From ""Web log." A blog is basically a journal that is available on the web. The activity of updating a blog is ""blogging" and someone who keeps a blog is a ""blogger."
read more on What is a Blog?
2. How Personal Should A Personal Blog Be?
A personal blog is personal. I go out of my way to relate relevant experiences and include the advice, lessons or gifts learned from it. If my readers didn't care about my opinion , would they be reading my blog? If they didn't care, they'd hop on to the next blog. Reading the human emotions associated with the blogger and the interactive discussions is what separates blogging from traditional media.
read more on How Personal Should A Personal Blog Be?
When I started my blog, I wanted people to visit me. How else can I promote my advocacy if no one reads my blog? How else can I reach out to bereaved family members if they don't know about my mission? I developed strategies to drawing in visitors. These Promote your blog ideas are not original but they worked for me.
read more on How do I Promote My Blog?
4. What has blogging brought me?
Blogging has brought me so much, more than I ever imagined it to be, from platform for my advocacy to expanded social and business network, recognition…
read more on What has blogging brought me?
5. How does one monetize a blog?
Here is a guide on A Blogs' Potential with Google Adsense and Adsense Alternatives Revisted by Abe Olandres. Like I mentioned in the interview, I experimented with all monetizations possibilities. If blog monetization is your cup of tea, there is no harm in trying this out.
Read the other tips of probloggers like Abe Olandres and Darren Rowse
6. How much money do bloggers earn blogging?
I can't locate the local poll done by Abe so let me just point you to another problogger. Based on an October 2007 poll by Darren Rowse, figures show
Keep in mind that these figures are just for those who earn something from blogging (and don't include the 28% who don't).
49% earned under $100
23% earned over $1000
16% earned over $2500
9% earned over $15000
…while there is significant hype around the idea of bloggers making money – that the vast majority earn very little (or nothing). A quarter of those who earn something make less than 0.33 cents per day. If that's not a reality check then I don't know what is.

On the flip side – a smaller group of bloggers are making good to great amounts of money. While I'm sure there are some votes that are put in the highest category falsely – I do believe that there are an increasing number of bloggers who making significant part time income through to full time income from their blogs. That top category is significant and seem to be growing.
And if you're a mom wanting to blog, you might want to be inspired by mom bloggers by viewing this video of me and two of my friends:
I hope you learned something from the above links. Just comment if you have other questions.
Asides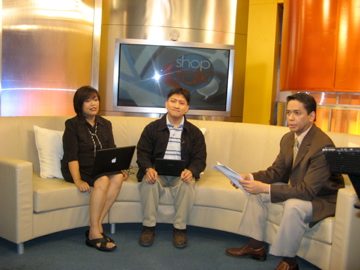 With me in Shoptalk is Angelo and our most gracious host, Tony Velasquez who easily put us at ease . Other bloggers invited to this show but couldn't make it was Benj (he was late!) , Marhgil (at work) , Gail (too busy), Abe (previous appointment) , Jayvee (out of town), Anton (out of town).