Working at home has its perks. It is not as stressful as being cooped up in the office. I can be flexible and relaxed without being pressed for deadlines. My usual routine consists of watching the news on TV and multi-tasking with my Macbook. When I just want a major distraction and activities that require less physical requirements, I turn to Bingo and Facebook games. It helps me zone out when I am stressed or just want to be still. After all, twitter engagement can get so intense that it just tires me out.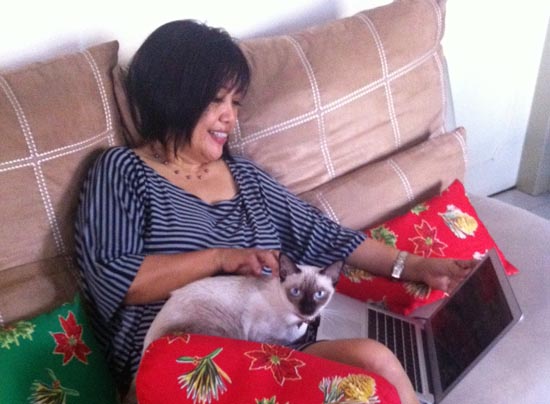 One of my earliest childhood memories were bingo parties my parents hosted at home and I still play it today as an adult. Since bingo doesn't require any special skills and it's very simple to understand and learn, it's an ideal game if you just want to sit back, relax and have some fun. According to FoxyBingo on Facebook, there are about 60 million players in the U.S. alone and it's making a strong come back through the popularity of online games. Bingo is no longer limited to charity events and churches, but is now a permanent and ever growing fixture in the online scene. What makes it perfect for anyone who works from home is that you can leave anytime you want. It doesn't require you to invest a specific amount of time and allows you to be flexible while looking for that perfect balance between work and life.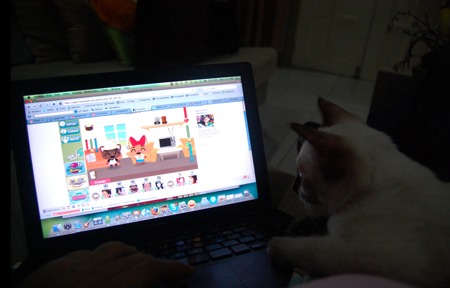 One good example of this is Pet Society. I had real kitties as pets so I am quite drawn to pet games. In Pet Society, I played games, decorated my house and even brought gifts to my Facebook friends when I visited them. Now, I didn't know that my adorable little Siamese kitty would enjoy it as much as I do. The game died a natural death because you have to be constantly online to be a good pet owner, which I already am with my real pets.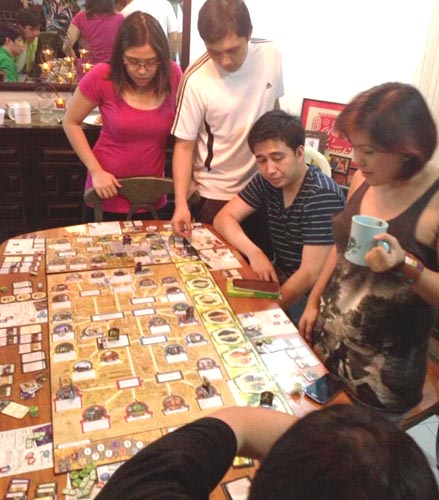 And of course, I have never forgotten the board games. Board games made up a huge chunk of my childhood days. I still recall my dad coming home from work with these board games such as Chinese checkers, Snake and Ladder, and Scrabble. During the martial law days, there was the Game of Generals. I don't know if they still have them these days. My children too, played endless games of Monopoly, Boggle, and Clue. To this day, I notice my children enjoy playing board games with their friends; every now and then aside from their usual online games. I like how they combine board games and online games as a fun way to be with their friends after a long week at work. Some day, I'd like for them to take up bingo and continue a good tradition.
Everyone should learn how to take some time off, relax after work or even pause in between work assignments. Stress will always be there as things don't always go our way. Playing bingo online or offline games is just one of the many ways I do to calm my body, mind and spirit. I make sure my mind handles stress smartly and effectively by doing great things to take the stress away.