285 million people have Diabetes. That is 6.6% of the world's adult population.
I am one of them.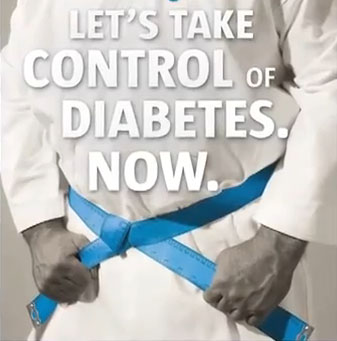 Let me tell you my story.
I was diagnosed of Diabetes on June 2000 a month after my beloved son died. I desired to have another baby at some point so I got a thorough medical checkup. The diagnosis should not have stopped me from having another baby but I felt I needed to have my diabetes under control. I was given Solosa (2 mg) and metformin (500 mgs after meal). Overweight at 145 pounds then, my blood sugar was pretty high at 180 mg/dl. Perhaps it was because of my deep sadness over my son's death that I had no desire to take care of myself. I struggled with my overweight body until there came a time that my blood pressure shot up to 160/90 which seemed so scary. My stress test showed distressing results that the doctor thought I needed Angioplasty. An angiogram revealed no major arteries were blocked. Phew what a relief.

My father had a stroke when he was 55 years old from complications of his Diabetes. I didn't want to have a stroke. He eventually went into semi-retirement and was permanently speech-disabled. I don't want to live a life like that.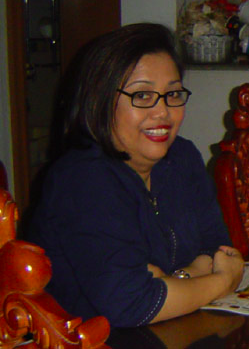 It was around 2005 that I enrolled myself in the gym just so I could lose weight. In 2005, I was no longer 145 pounds. I ballooned to 165 pounds, borderline obese and ugly. With proper diet, determination to lead a healthy lifestyle, I lost 20 pounds in a year's time. Still, my blood sugar was borderline. My stress test showed that I could not exercise beyond a certain heart rate. My blood pressure was still high at 140/100.
I persevered. I removed pork and beef from my diet in 2008. I continued my aerobic exercise, my maintenance medicines. In 2009, I lost 20 more pounds. I feel great. I look good and the good news ?
1. My blood pressure is 110/80
2. My blood sugar is controlled at 98 mg/dl on fasting blood sugar and a 6.01, Glycosylated HN (HPLC)
3. My stress test gave this conclusion :
Maximal symptom limited exercise test.
Normal blood pressure response to exercise
Good exercise tolerance
Negative test for ischemia at 10.10 mets.
Low risk for coronary artery disease
There is just one tiny annoyance. My LDL Cholesterol needs to be below 100 and I am working on lowering it. It is not that I am not taking care of my cholesterol levels. Our genetic makeup is such that it just is so difficult. All my siblings struggle with this cholesterol problem. It can be managed.
Now that my diabetes is under control, I lost my desire to have another baby , well because I believe 53 years old is just too old for me to raise a young child. (not that I can't have babies.) My two adult daughters would be horrified if I have another child.
Speaking of my kids, I am aware that they are at risk and I educate them to take regular exercise and never to get overweight. I had their blood sugar checked recently and it was all normal.
You may or may not have Diabetes but you might know someone at risk.
1. Know the signs and symptoms of diabetes. Early diagnosis saves lives.
2. Diabetes prevention and treatment is simple and cost-effective. Put it on top of the agenda.
3. Your child could be affected. Know the warning signs. See your doctor to measure the risk.
4. Enjoy an active life and prevent complications.
Today, November 14 is World Diabetes Day. Diabetes Education and Prevention is the World Diabetes Day theme for the period 2009-2013. The campaign slogan for 2010 is 'Let's take control of diabetes. Now.'