Kung Hei Fat Choi !
Kiong Hee Huat Tsai!
Congratulations and wishing you prosperity!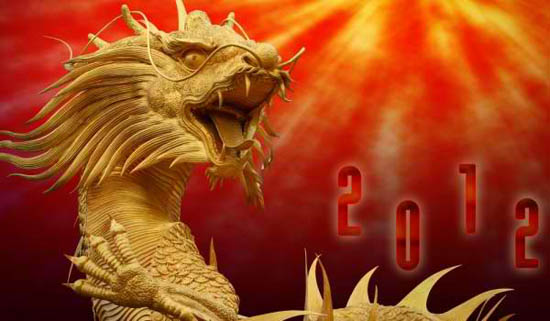 It never occurred to me that 2012 is the sign of the water dragon. They say everything relating to water will bring me luck in the New Year.
And I did I just that during my seven day vacation in Cebu.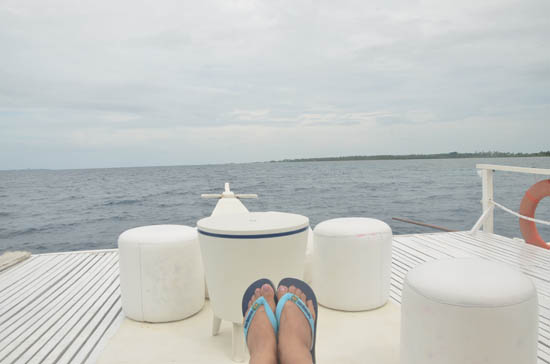 There I was lounging on the couch of the Island Banca Cruise boat as my two daughters took a nap behind me.
"To find the way, close your eyes, listen closely, and attend with your heart." It was my "me" moment.
I was by my lonesome self just enjoying the wind and the lapping of the waves when soon my daughter took notice of my position and joined me.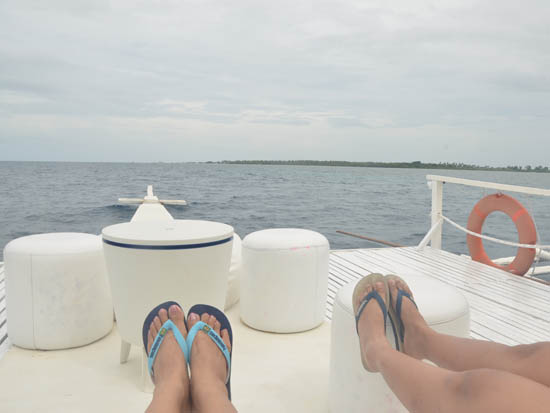 I love these quiet moments. To truly hear you must quiet the mind.
Of course, the water dragon escaped me at that moment when we were on the boat. What is in store for me in 2012?
It is not that I am into Feng Hsui. I believe in charting my own destiny yet I am always curious what the Chinese have to say.
Joseph Chau, a geomancy expert from Hong Kong declares that the year 2012 will be a transformative year which means it will be a better year than last year. I wonder if that includes the Philippine economy. He adds that "whether it be in business or your love life, expect no small change from the Year of the Water Dragon, also called the Celestial Dragon if you happen to come from northern China. However you call it, expect bigger developments."
One must be ready to adapt to changing game rules. Innovation will be a key word this year. And therein lies the challenge: will it be a transformative year for richer, for better or for worse, and how do we innovate to achieve the better?
I LOVE challenges and am always willing to innovate or transform, whatever the key word is for 2012.
How do I innovate? I listed a few in my day-to-day goals for 2012. Personal transformation can and does have global effects. As I go doing about my business, so goes the world, for the world is us. The revolution that will save the world is ultimately a personal one.
I am an infinite work in progress.
""Any revolution has to start with the transformation of the individual, otherwise individuals are corrupted by the power they get if their revolution succeeds." Wes Nisker