My daughter dragged me to Chocolate Lover , in Quezon City yesterday because she wanted to try her hand in chocolate molding. It's been years since I've molded some [tag]chocolates[/tag] but the process remains fresh in my mind. When the kids were well, little kids, I stayed mostly at home except when I needed to meet clients for real estate transactions. My hobbies varied from cross-stitching, grandmother's quilting, Chocolate candy making, cake decorating, baking and crafts. I even baked and iced their birthday cakes. How proud my kids were when I churned out Barbie themed or cutesy dolly cakes. The smell of cinnamon and molasses filled the air during the Christmas season. Christmas decors created by the girls and myself adorned our little home. That was until I discovered the internet in 1995 and neglected all those hobbies behind. But hey, those days were not in vain. My kids still do crafts and baking. During special occasions, I still bake but I avoid cake decorating with fancy designs.
Hobbies transformed into business is one of the most pleasurable activities a homemaker can ever face. My hobby using internet technology is now giving me adequate income. Selling chocolates is quite profitable especially during the holidays. "Chocolate Lover" produced a lot of micro-entreprenuers among homemakers like me . It's good to know that they also sell sugar-free chocolates. Maybe I can start making chocolates again during the holidays. But it looks like my daughter's chocolate covered coffee beans might be a hit.

How to contact Chocolate Lover
45 P. Tuazon Blvd. corner
C. Beniztez St. Cubao
Quezon, 1109 Philippines
(632) 411-7474
(632) 724-5752
(632) 724-4964
website echocolatelover.com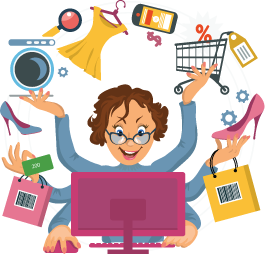 Shop here for Home and Living at Lazada.