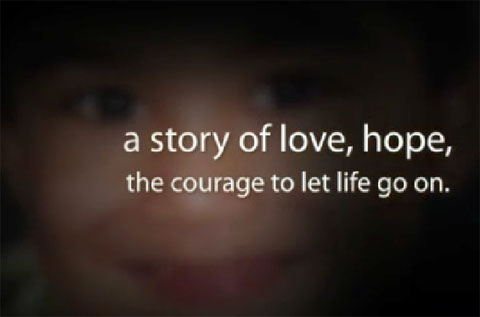 MLQ Message for Vee Press E-books' launch
I regret being unable to join my good friend Noemi Dado on this extremely happy occasion. She and her husband are the best kind of friends any writer can ask for. She can agree to disagree and can find the whole path where neither integrity nor civility ends up being compromised.

I don't know how Noemi gets her energy but it is amazing. So is her level of achievement. She takes teasing with aplomb and finds ways to do more and more without sacrificing family or friendship.

This Momblogger is a walking typing talking institution. Long may she remain so. Read her, learn from her, debate with her: enjoy her work as she enjoys learning and sharing with the world.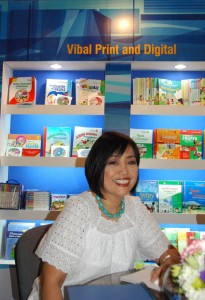 I am touched by Manolo's message. It means a lot to me. He is my number one idol/ role model in writing, curation, and blogging. As a newbie blogger in 2006, and an avid star struck fan, I went up to him to tell him that and just to shake his hands. I am humbled. Thank you.
I have a lot to be grateful today. I have always wanted an ebook because the archives of my blog's grief category reached 98 entries.
Thank you Vee Press for publishing my ebook. Gus Vibal, Tin Mandigma, my editor Triccie Cantero, Vee Press production crew , Sab Oliveros and Ed Castro. And everyone at Vibal foundation and Vibal publishing house. I am truly grateful to Vee Press. I was not a good writer (and still a work in progress) so Vee Press hired an editor. I was appalled at all the grammatical errors in the first two years of my blog entries which needed a total-rewrite on some pages or clarification. It discouraged me to continue on but I thought this was my way of giving back the blessings in my life.
Let me present portions of the ebook, "Touched by an angel" through an audio visual presentation.
The Text that came along with the AVP
Meet my family. My husband and my three children. Luijoe , our only son was a handsome young man as he often called himself. He was so full of love and laughter, a sweet boy often giving me flowers with a note "I love you so very much, mama".
A few weeks before my son died, he told me ""Mama when I die, I will be alive again". He was fascinated with heaven and angels but I thought he was just a curious 6 year old boy. Little did I know.
My whole world collapsed on the day my son died on May 27, 2000. No words to describe the pain. I've always considered myself a spiritual person. When my son died, I questioned God : ""how could God do this?", ""Why my son?", ""Why not me"? I stopped praying . I often heard Luijoe berating me for it.
On November 2004, as I was sitting on Luijoe's favorite couch , a light dawned on me. It seemed like my son was reaching out to me. An angel's whisper ""Mama, pray!" Then I surrendered my pain. I wrote the story " Luijoe, my Angel" for Fallen Cradle on November 2005. Things moved fast from there. I initiated the formation of The Compassionate Friends Philippines on December 1, 2005.
It was around this time that I started to lose weight and took care of my personal appearance, and became a more loving wife and mother.
I started my blog on February 24, 2006 to help promote my grief advocacy and to share my life to those with similar losses. I never imagined that my blog would hit it off among my readers. I discovered that the roller-coaster ride of the grief journey rings true in most losses. In less than a year, I received three blog awards. I got introduced to new media events, meeting new friends and renewing friendships.
Suddenly, I am brought to a whole new world. My blog evolved not only to promote grief education but to engage in social commentary and advocate social change . My new life as a blogger serves me well: my role as a bereaved mother is no longer the first way I define who I am, but it is ever-present in my life and cannot be separated from all that I am… for the rest of my life.
Working with ""The Compassionate Friends" is my way of keeping Luijoe's memory alive. I also know that every time I comfort a bereaved parent or sibling, my actions are a living tribute to my child.The single most powerful factor in starting my new normal has been the realization that death did not take all of my child."
Everything I had with Luijoe when he was alive still lives in me. He lives in every word and action I do for the rest of my life.
This is probably what Luijoe meant to say "mama, when I die, I will be alive again. It is not just about the promise of eternal life. That…Love never dies.
Presenting "Touched by an Angel" ebook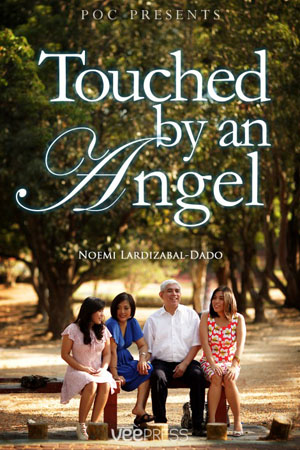 The e-book of this blog is now available for purchase. For inquiries and reservations, please call Vee Press sales department at +632-712.9156 ext. 350 or email sales@vibalfoundation.org.

Proceeds of the book sale will go to the formation of more Compassionate Friends chapter in the Philippines.






Oh and thanks to my friend, Tess Halili for hosting the short program.