"Sleep is the best meditation." Dalai Lama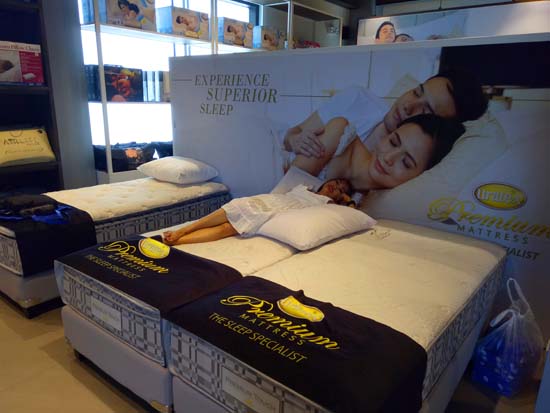 Sleep. Who does not need sleep? Sleep is the key for renewing and rebalancing the body and mind. I cannot live with less than 7 hours of sleep. I get cranky and less productive with work. The problem with me is sometimes I get caught up with work that I forget the time. If you're a working mom, I can only imagine your day. The lack of rest at night has effects "that spill over to the day, making it tough to fulfill your personal and business responsibilities." There are many ways to get the best sleep ever but first things first. One needs a comfortable bed. A quality bed is a necessity, not a luxury.
Didn't you know that you will spend 20,000 hours on your bed over a seven year lifespan ? It's worth taking some time and effort to make sure you make the right choice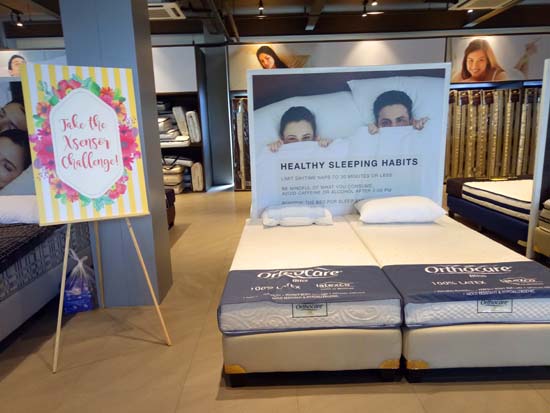 In celebration of Mother's day, Uratex held a special party for mom bloggers at the Ronac Lifestyle Center, Magallanes. I am glad that I got to visit Uratex once again. Thirty something years ago, I used to buy their foam mattress for our customized beds. Oh my, they have grown and evolved to so many product lines like their premium mattress that combines the latest Sleep Science innovations and luxurious fabric for an elegant, superior sleep comfort. It was amazing to try these mattresses. I got to lie down on three mattresses (Premium Touch Sublime , Premium Touch Cozy Latex and Premium Touch Viscoluxe) . With the help of the XSensor machine, an image-pressuring device that helps sleepers detect which mattress fits my needs, I will know which mattress is the most comfortable.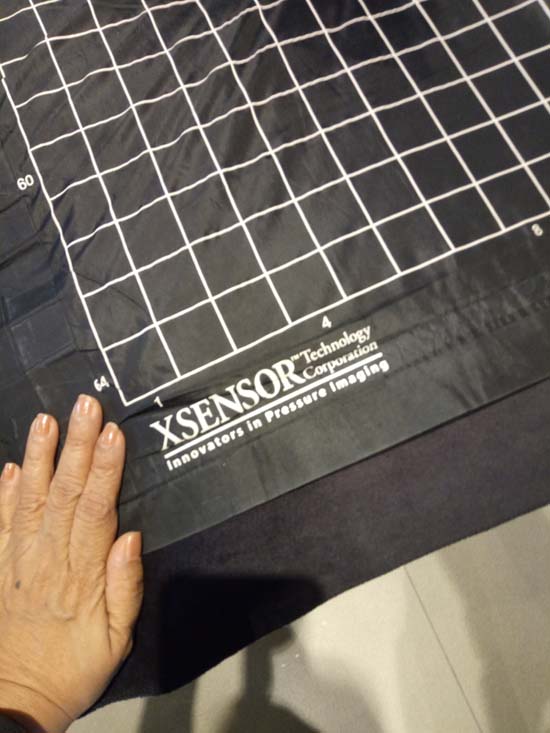 The results of XSensor test showed that the highest comfort index came from the Viscoluxe mattress. The Premium Touch Viscoluxe is specially crafted with advanced individually pocket coil springs and memory foam, that contours to body movement and alleviates pressure points. It also features quilted knitted fabric made from Tencel, that leaves a cool effect as you lie down. Treated with Sanitized® that effectively protects against growth of bacteria, odour, mildew, and dust mites.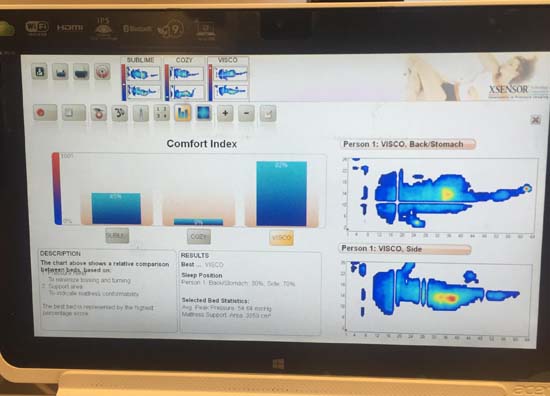 Among the there mattresses I tried out, the Viscoluxe mattress had a softer cushion and it was the most affordable mattress , too. At P 28,799.75 for the queen sized bed, it is easy on the budget. A bed that's supportive and comfortable is a key factor but it is important to remember that your requirement for support will differ depending on their weight and build. At least when you shop for a mattress, you will know exactly which bed suits you.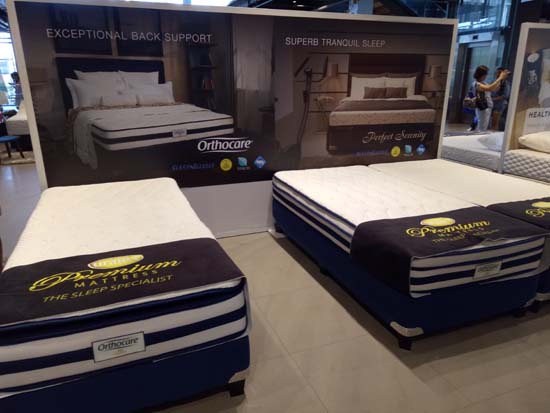 I was pleasantly surprised to see that Uratex has pillows now. Their senso memory pillows are just so huggable. It is made up of premium memory foam that gently conforms to the shape of your head. I love the soft feel yet gives good support.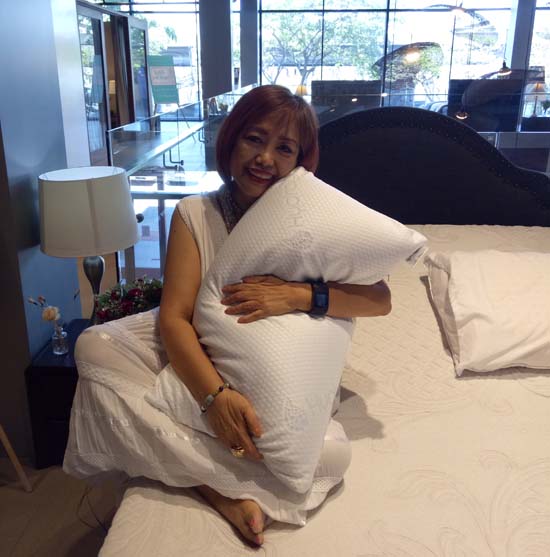 In addition to mattresses, Uratex  has colorful  Lifestyle Collection Chairs that can provide accent in any room . Its sleek, bold form complements any space at home.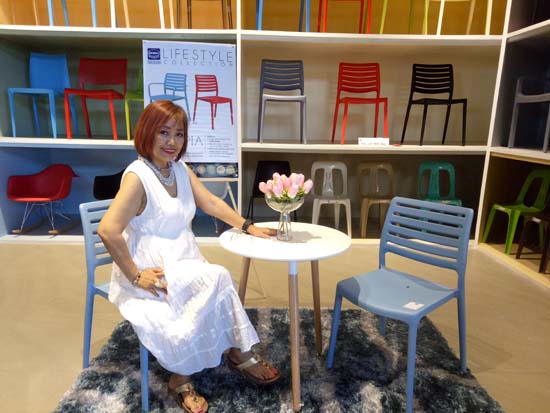 The rest of the afternoon was spent just bonding with mom blogger friends through the fun-filled pampering sessions. I was so thrilled to get a manicure and pedicure just in time for Mother's day. What a relaxing afternoon.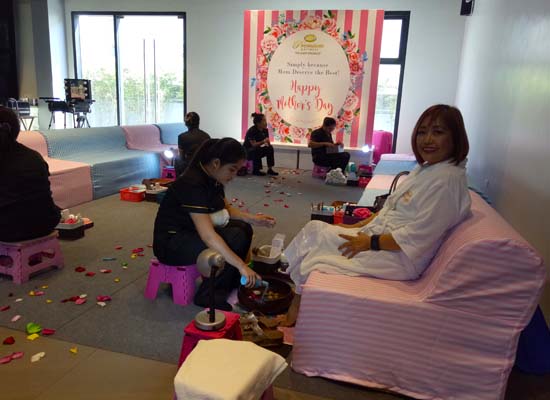 If you want to see the wide selection of Uratex mattress,  just visit uratex.com.ph