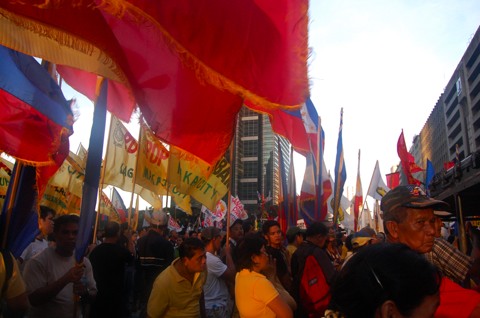 Feet tired. Back aching, I just want to sleep but first let me just share some photos. I arrived from Makati two hours ago joining forces with various groups that protested the plan of President Gloria Macapagal-Arroyo's allies in Congress to rewrite the Constitution. The No To Con Ass rally wasn't as big as the last interfaith rally I attended a year ago. What it lacked in numbers is compensated by the number of Facebook users that joined the STOP CON-ASS cause. Starting at 19,000 users before the program started, there is now 24,290 users and escalating every hour. That's almost 6,000 users joining the "online rally" in a span of 3 hours.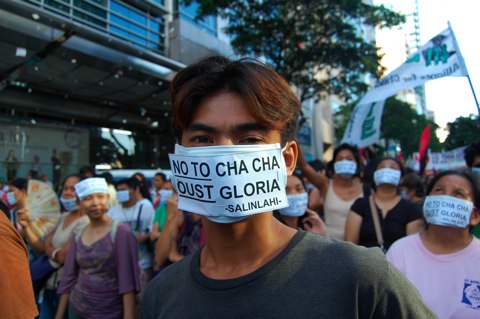 This online cause is also a good platform to show "people's indignation against Con Ass" even though its supporters are not present in the rallies.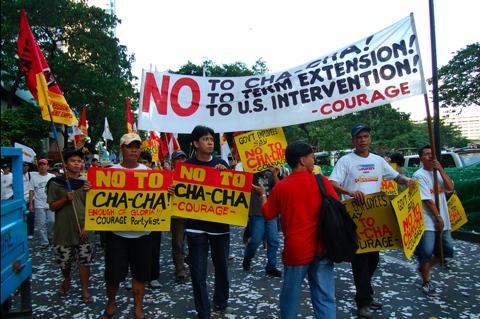 Online campaigns give lasting results as it continues on every day even if there are no physical rallies. In the Facebook discussion group where I am an administrator, members talk about the pros and cons of charter change. It now has over 1300 posts and 30 discussion topics.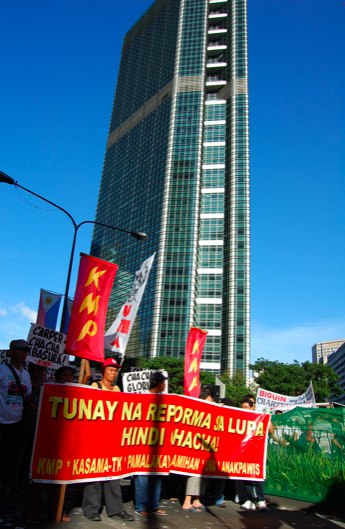 The Traitors Gallery: The mug shots of the Congressmen who approved HR 1109 Resolution to convene a constituent assembly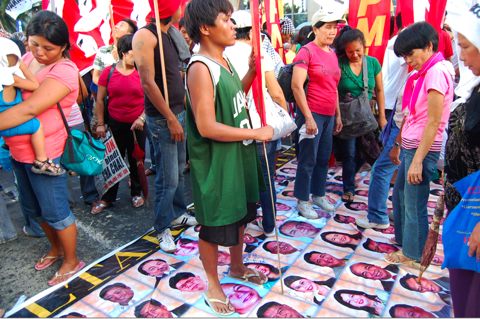 (Mug Shots of Congressmen Nograles and Mikey Arroyo.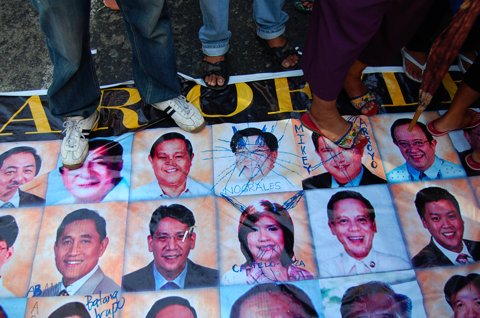 Carlo Ople agrees with me that physical rallies end when they are finished.
This, I think, is the biggest weakness of physical rallies. When the crowd disperses, the event ends, especially if there were only a few or an average number of attendees. Other succeeding rallies are usually treated as separate efforts and they don't really all add up in terms of metrics.

And that I think is one of the strongest qualities of Virtual Rallies. The moment a person joins, he's in it for the long haul. The count is cumulative regardless of the time and space. As long as the website is up and running, people will be counted. That's the reason why the Facebook Cause against Con Ass is already nearing 30,000 sign-ups. Imagine if we give it more time? That number will continue to grow and eventually might even end up more than 100,000.

What is more effective in pushing for a cause? An unsure attendance of 6,000-15,000 in a rally in Makati or a virtual representation of more than 100,000?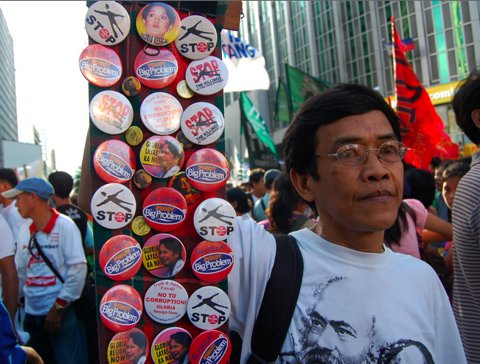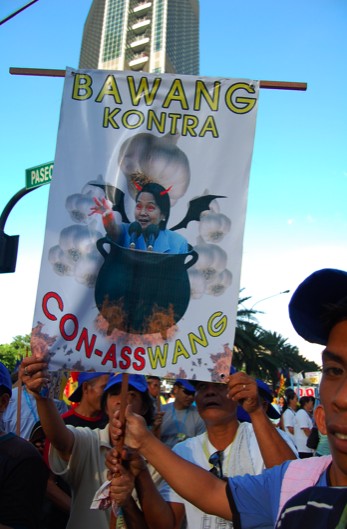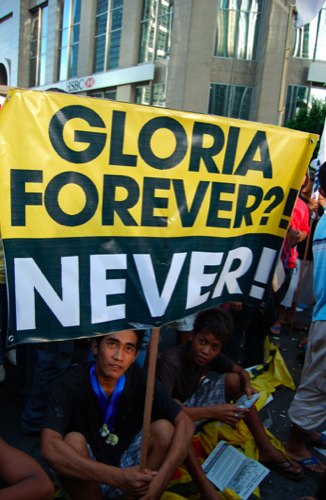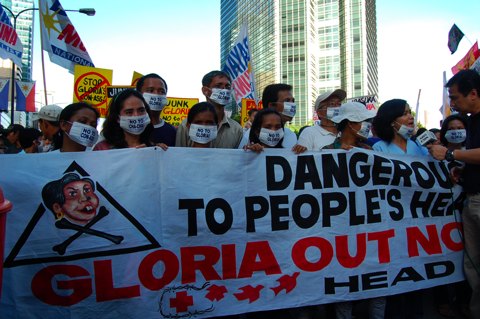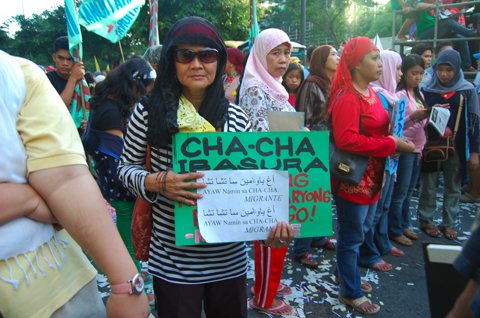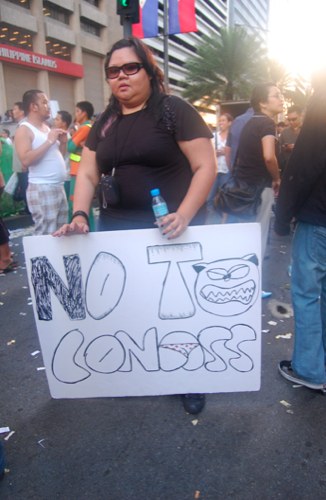 In the meantime, join the Facebook No to Con-Ass Group to discuss the opposition of the Constituent Assembly.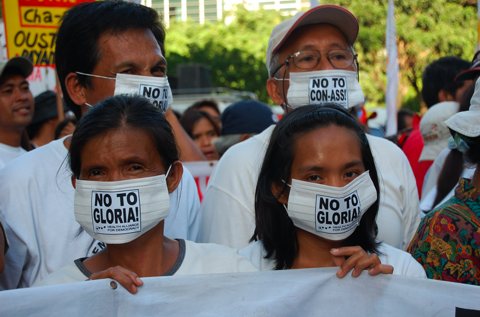 Watch this short video of the rally in Makati

Facebook No To Con-Ass Campaign
At the Monitoring Center (Starbucks at Corner Ayala and Paseo De Roxas), we watched as Facebook users joined the online rally and the Facebook causeSTOP CON-ASS.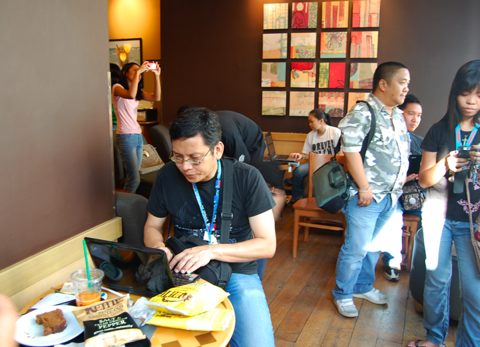 Noli Benavent, Creator of the Facebook Cause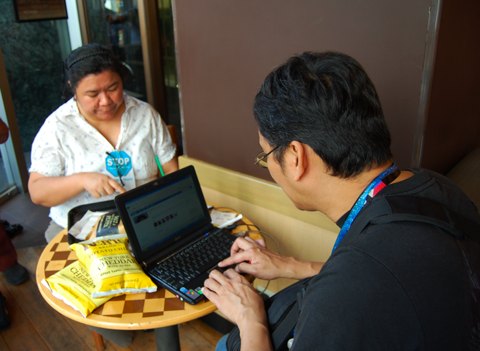 Toots Ople who organized the First Facebook EB on No To Con-Ass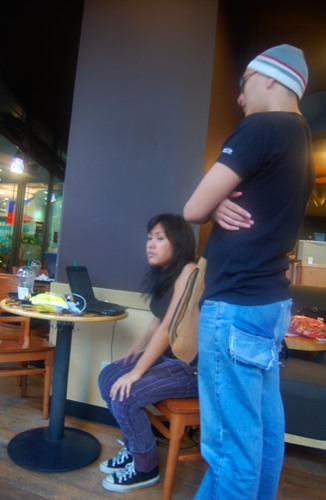 My daughter and her boyfriend, Marco joins the Facebook Cause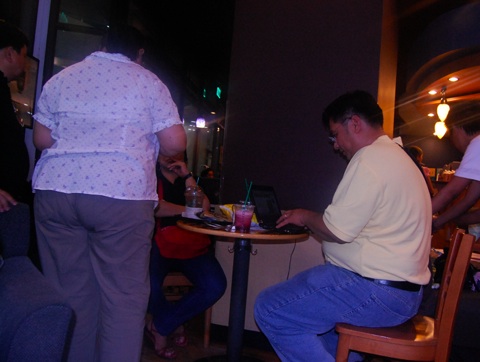 Congressman Ruffy Biazon signs up as well
Photo Gallery