It's 7:00 in the morning and it's time for a Meditation session at the Amphitheater of The Farm at San Benito, Batangas. The cool breeze and the rustling leaves coupled with the birds chirping here and there added to the peace and tranquility of this lovely health resort. I was deep in reflection about my unhealthy lifestyle particularly in my diet and lessons learned from the Nutrition Camp.
The previous day brought havoc to my digestive tract as it adjusted to the vegetarian diet. Never in my life have I ever eaten two meals in a row that consisted of raw vegetable goodness. I wasn't keen in eating two more vegan meals for that day.
The majestic view of Mount Malarayat from the distance awakened something in me. What is the number one priority in my life? Naturally, I will say good health. Without good health, I cannot work effectively as a mother, wife and a business woman. Without good health, I am nothing.
I knew the reasons for neglecting my diet in the past. I didn't want to take care of myself. In my subconscious mind, I wanted to just wither and die due to the so many losses in my life. I knew better after a long period of struggle. It does no good for the loss of my son to lead to the loss of two.
Deep in my thoughts, I resolved to make use of the Optimal Health Lessons gained from the Nutrition Camp sponsored by Nutrilite Vitamins in cooperation with the Food and Nutrition Research Institute (FNRI). How often am I in The Farm anyway? The Farm says that :
It is possible to regain health through natural, holistic methods by which the body, being the miraculous organism it is, can heal itself. We at The Farm at San Benito believe that virtually any dis-ease of the body, mind, or spirit can be reversed, and that health can be regained.
Is it too late for me to start living a healthy lifestyle? Maybe not, if I start today.
As our meditation teacher clapped her hands to end the Meditation session, I was raring to eat a hearty breakfast. The breakfast buffet is probably the best meal at The Farm.

Knowing I would starve the rest of the day, I ate two plates for breakfast which left me feeling so full and happy. Happy, that I felt satiated and not feeling starved unlike the past two meals. Oops but feeling full was not a good idea as I still had a massage scheduled at 9:00 AM. The gentle massage simply eased away the tension and tiredness of the past week. Using long soothing strokes my therapist lured me into a calm peaceful space for both my body and mind. I wished they allowed me to sleep in after the massage.
It was time for my Live Blood Analysis. At first I thought it was the usual blood test but I discovered that the procedure identifies a patient's current state of health at the cellular level. A drop of blood is studied under a special microscope. This gives a visual presentation of a patient's nutritional status and blood condition to encourage him/her to adopt a healthier lifestyle and/or diet.

More sad state of my health. The doctor told me that my Live Blood Condition is a Rouleau.
A normal red blood cell looks like this: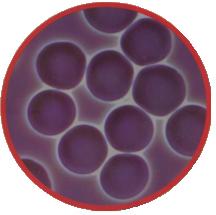 But mine looked like this: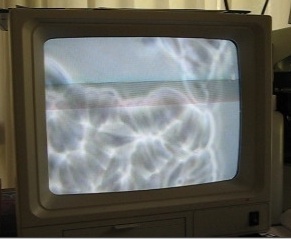 This condition is caused by high fat and protein diets and high acidity. Your blood will look like this if you drink one soda and will stay that way for at least two hours. Because your cells are not getting oxygen you will feel tired, have poor digestion, and skin disorders.
Yikes, how unhealthy!
Her recommendation is to eat more raw vegetables and remove red meat from my diet. Instead, substitute with white meat like chicken and fish.
What a rude awakening! Seeing my clumped blood cells disgusted me. Freaky! That surely woke me up. I want to lead a healthy lifestyle by eating the right foods together with some food supplements from high-quality Nutrilite Vitamins.
If it were not for the Nutrition Camp, I wouldn't have known that Nutrilite arrived already in the Philippines. I used their Double X vitamins a few times whenever I had the chance to get supply from the USA. I swear by its quality.
I looked forward to eating a healthy lunch. Still feeling full, I skipped the soup and salads. Instead I went straight for the Baked Eggplant with Chili and Basil along with Young Coconut Noodles with Green Curry Sauce and Organic Rice. The dish didn't turn me off this time. I've never felt so beautiful inside knowing I ate four vegan meals already.

As I walked towards my Palmera Suite, I took out Kippy Cat for a photo shoot to capture the beauty of the surroundings. The Farm certainly lives up to its name as the ultimate health resort for healing. I just had to open my senses despite the initial resistance. Yes , just SEE the flowers and the birds, the butterflies, the hornet and the trees, smell the wonderful natural fragrances, HEAR the stillness or the sounds of the wind , the rushing water and even the insects, TOUCH the grass, the rocks, the flowers, TASTE the food that is a gift of nature, with its colors, textures, and vibrant living light.
Such positive vibrations abound in The Farm except for this incident.
Though the staff are extremely friendly, Mr. Domenick Venditti (the resident manager) can call your attention if you are using your cellphone in the premises. My roommate was using her cellphone on her way to the reception hall and her attention was called not to use the cellphone. Thinking she could proceed to our Palmera Suite, Mr. Venditti called her out again "Are you listening to me? You can't use your cellphone here. Use it at the South Park". I think it's really rude for Mr. Venditti to call attention that way. I know the "No cellphone rule" are rules to live by in the Farm but he could have reminded my roommate in a a more gentle way. To think that the Farm is about "healing". Oh yes, and he needs to smile and acknowledge the guests just like the rest of The Farm staff.
That incident nearly caused me to combust in anger but my roommate and I decided to sleep it off. Negative emotions are just stumbling blocks to the journey towards health.

My experience at The Farm and the Nutrition Camp indeed raised my level of health consciousness. All I need to cultivate is a change in outlook. I need to realize that regaining or improving my health is possible, and that natural methods are effective in restoring balance and vitality.
I just took my first step.
One step at a time to achieving wealth which is my health.
Photos at The Farm
Photos of Vegan Meals at The Farm
For more details on The Farm at San Benito Batangas, visit their site thefarm.com.ph. Just click on the contact link.
Other New Media Events
1. Lipton Milk Tea Blogger Food Odyssey
2. Everyday Fish Processed Products from Fisher Farms Inc.
These hot dogs , sausages , ham and bacon taste so good that even my "Fish hating" daughter didn't know she was eating fish hotdogs.

3. Artistry Colour Makeup, the official make-up sponsor for Philippine Fashion Week 2008
And Lauren did the catwalk.

4. Win a Free Trip for Six Persons to Busuanga, Palawan from Seair!