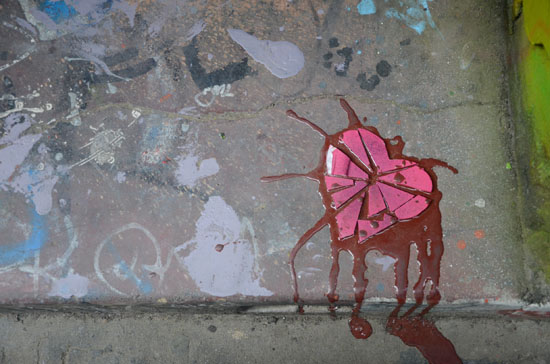 The news on KC Concepion's admission of a breakup with Piolo Pascual is all over. I didn't really think much about it because I always thought their relationship was a publicity stunt. KC never mentioned the reason for their breakup but social media buzz points to his being allegedly gay as the main issue.
"Kasi ang galing-galing niyang magpakilig.
is what KC says of Piolo.
I've met Piolo Pascual twice in the past. I find Piolo so charming, super gorgeous looking guy to put it mildly. Kinilig talaga ako but I didn't show my giddiness even if Piolo kept smiling away to everyone. Piolo can gaze into your eyes and make you feel beautiful and special. Such a charmer, really. It is rare that I ask for photo ops with celebrities. I wrote about him in Piolo Pascual: On Loving yourself more and even got a video interview. Even though I was thrilled to death, I was aware of rumors about his sexuality. I didn't mind any of that because I just admired his physical beauty.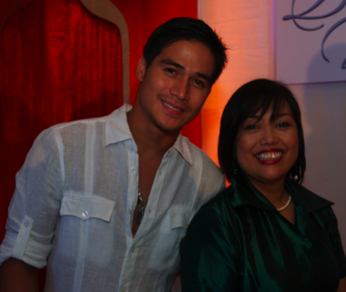 Who is to blame? KC? Piolo Pascual? Was she forewarned of the challenges that lay ahead? Did she know "He's Just Not Into You—At All?"
I believe each mother has their own parenting style. I want to make a theoretical assumption here for the sake of discussion. If any of my daughters fell for someone whom I suspect to be gay or questionable in character, I will tell her just once. In my blog post, A Mom's guide to daughter's suitors or boyfriend, I listed guidelines for my daughters which other parents may look into and perhaps learn a tip or two.
In Tip no. 4, I listed "Trust your instincts. Give your opinion on the guy and let it go." Oh yes, I have done this in the past. I confronted my 17 year old daughter and minced no words about my honest-to-goodness opinion of the guy. Of course, she resisted. The problem with me was that my approach was old-school, manipulative and controlling. Now I know better. I should have just said my piece then let it go and allow her to make mistakes. But no, I told her she couldn't see this guy. PERIOD. Funny thing was my daughter ended the relationship with this guy two years later, for the reason that I objected to in the first place. I allowed her to make mistakes though painful as it was for me to see her hurting all over. I could have said ""I told you so" after my instincts proved right.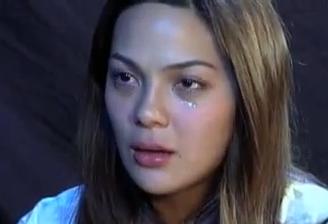 KC is broken hearted right now. If I were there with her right now, I'd say this to KC (and this is true for all those suffering from a broken heart):
""Relationships are not easy, my dear. It hurts because you love him. You are going to grieve the loss of a relationship and loss of a dream. Feelings of sadness , anger, acceptance and moving on will be part of the healing process. Just like I often say to the newly bereaved parents, you will start looking for your ""new normal". A life without your loved one. That is the moving on phase where you live the life of being single again. The ""we" that was there before is now broken."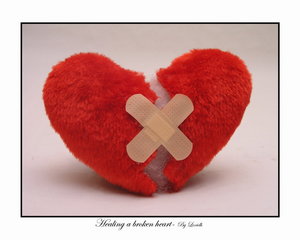 There is grief in broken relationships too. The grief journey, like I have experienced after the death of my beloved child is similar to a roller coaster ride. There are countless ups and downs, highs and lows – each time you catch your breath and have a few good moments..WHAAM ..SMACK, there's another totally unexpected twist or turn and you spiral – sometimes totally upside down.
KC is bewildered with her anger:
"Ewan ko kung bakit, paanong nangyari yung pain, at saka yung sama ng loob naging galit.

"Na talagang nagugulat din ako kasi first time ko rin na parang napapamura na rin ako.

"Hindi naman ako gano'n, and bigla na lang akong maiiyak kasi hindi pala ako okay.
This anger is all very much a part of her grief process. It can come and go in waves just like an emotional roller coaster, from anger to denial to acceptance and back again.
The roller coaster ride can be quite frightening and treacherous. The lesson is that even though it is frightening, one has to move on through this emotional roller coaster of grief. There is no way out of it. You must go through it in order to come out on the other side.
I always say be gentle and patient with yourself. Take baby steps. Allow yourself to cry, to grieve, and to retell your story to close friends as often as needed and for as long as you need to.
Eventually, KC or anyone with a broken heart will smile and find joy again and may even find her ""true love."
Here is an unsolicited advice from one of your fans:
A piece of unsolicited advice to KC …. my dear, thank God this happened before it was too late, listen to your parents who will never wish harm on you, focus on God who you will realize will be the only constant in your life, and pray for the special guy who will be God's best for you. You are young, beautiful and truly talented. There would be boys there and there would be MEN. Some will impress you and believe me, they will treat you like royalty. Be careful because eventually they would turn out to be frogs. On a personal note, I had a 'magical egg' whom I thought was IT, then he turned out to be a Humpty Dumpty and even the King's soldiers could not put him together again. It's exciting times, Girl!! See a break up as an opportunity to renew relationships that matter, the ones neglected because you focused on a single person. Never cease praying and let all your emotions out on God for He know and understands. His BEST is waiting, just be still and know He is your God. – from an avid Sharonian who has seen the transformation of your mom and has witnessed you growing up in the limelight. You are and will be another bright star. 🙂