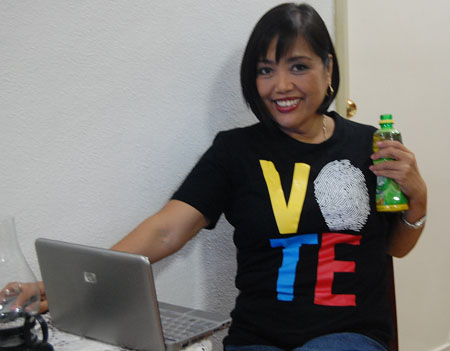 After dinner, I'm usually in front of the TV, digesting and unwinding with a glass of tea. Normally, I prefer coffee over tea, but I feel that the latter is a more agreeable beverage for the evening. Not only does green tea aid in digestion and relax the digestive process; it can also stimulate the mind and keep your nervous system in excellent form. These days, I am busy with a new project called blogwatch.ph (Voters education) . I usually have some more work to do after dinner, and tea is the perfect drink to help me stay awake and focused without causing insomnia. Can you tell that the word "VOTE" is plastered all over my face that my husband bought me this tee as one of his Christmas presents.

I've tried a number of teas before and my current favorite has to be the new Real Leaf Green Tea. For one thing, it's got a delicious honey lychee flavor that invigorates and satisfies the craving for something sweet after dinner.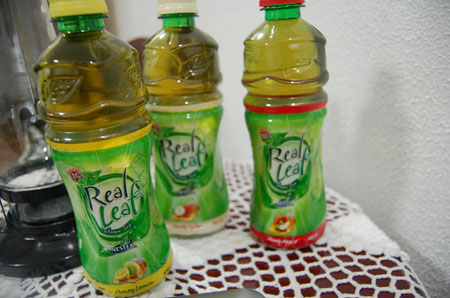 Oh, and did I mention that drinking green tea regularly also helps you lose weight? Green tea contains high amounts of catechins, which works with other bodily chemicals to increase the amount of fat oxidation and the speed of your metabolism. I used to drink Real Leaf Green Tea after dinner for its refreshing taste, but I'm glad to know that it also helps burn calories! I think this is something we can all use after all that food we ate on Christmas.
Speaking of Christmas, I know that it's a little late for holiday giveaways, but I'm giving away an amazing prize to one lucky reader or subscriber who is based in the Philippines . All you have to do is share a photo with your Real Leaf Green Tea Story! It's really simple.
1. Take a picture of a person enjoying Real Leaf Green Tea.
2. Post the photo in your blog, Multiply site, Friendster account, or Facebook wall, Tumblr along with a description of
why the person was drinking Real Leaf Green Tea
the situation the person was in.
You could also be that person just like my Real Leaf Green Tea story.
3. Reply to this entry with a link to your post before January 30, 2010.
Contest starts December 28, 2009 till January 30, 201.

We will pick the most creative, funny or cutest photo to win the 8GB iPod Nano. Additionally, Coca-Cola Philippines will select one winner from the five who will receive P10,000 in cash plus a year's supply of Real Leaf Green Tea.
Note that four (4) other similar giveaways can be found at the blogs of Yuga, Chris, Anton and Apples and participants can only win once.
Good luck!
Here is an example of the Photo and Description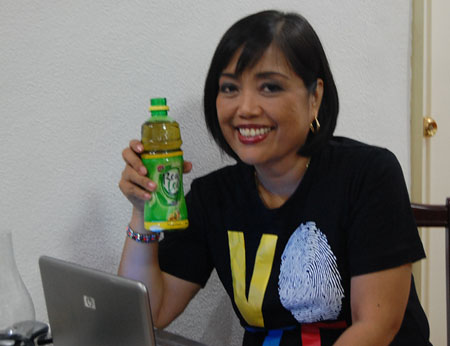 It's midnight and I am sleepy but I need to finish my work. This Real Leaf Green Tea helps me stay focused so my face does not drop onto my laptop.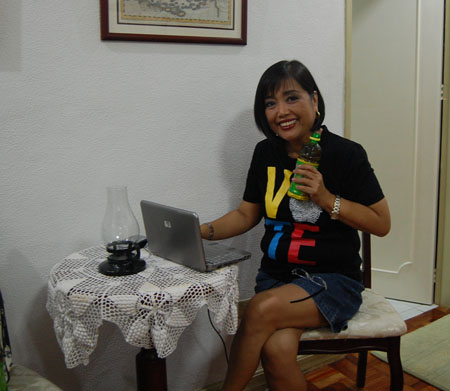 I know I need to get up from this chair and burn calories but hey, Real Leaf Green Tea helps me burn calories because of the catechins. Excuses , excuses. I promise to do regular workouts but let me finish my work first.
It's so easy. Just snap away.