Did you know that you will spend 20,000 hours on your bed over a seven year lifespan ? It's worth taking some time and effort to make sure you make the right choice . I have written about how Moms need the gift of sleep . Sleep is the key for renewing and rebalancing the body and mind.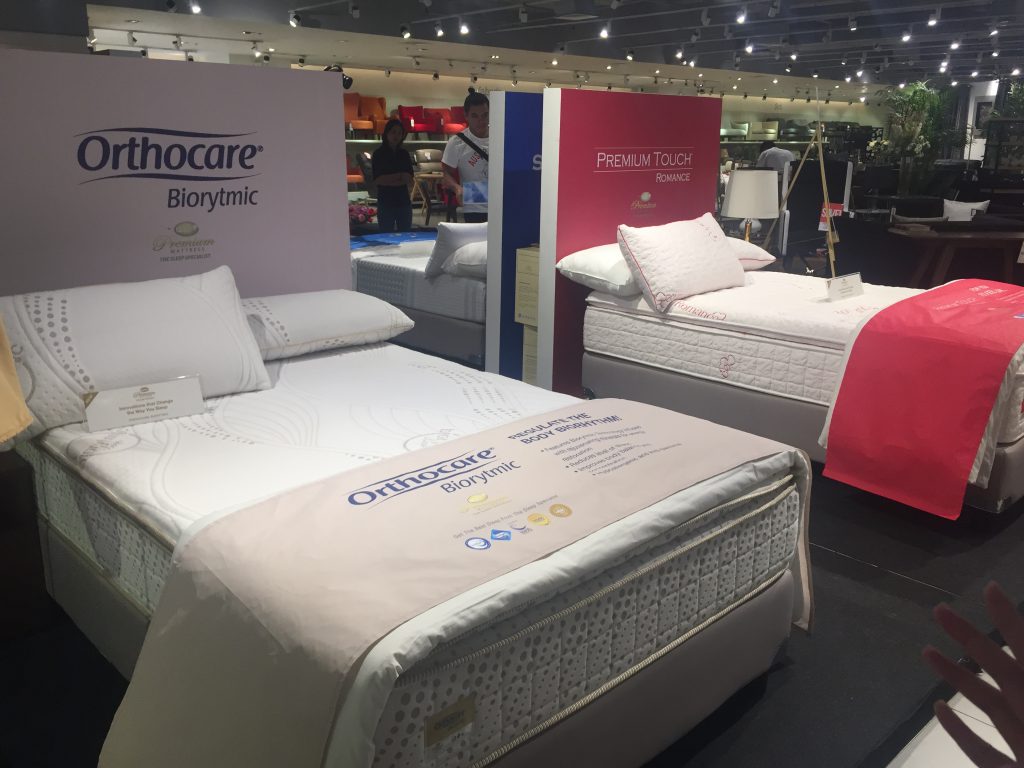 A sleep that is clean, rejuvenating , refreshing and seductive is something to consider.  I got introduced to Uratex latest innovation that revolutionizes a sleeping experience with the introduction of four new mattresses:  Perfect Serenity Aura Fresh, Orthocare Biorytmic, Senso Memory Ultima Plus and Premium Touch Romance.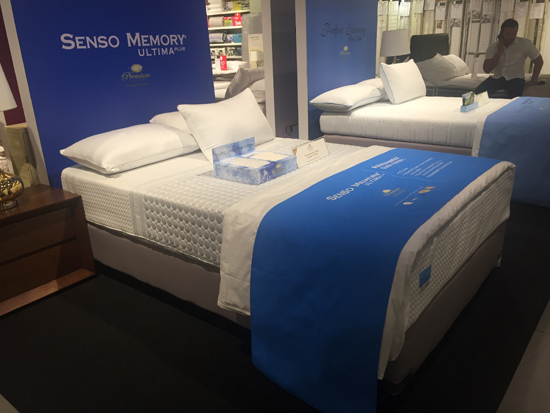 Let's take a look at these four innovative mattresses and think what mattress will be right for you (and your partner too).
Perfect Serenity Aura Fresh
Worried about odors in your bed? The Perfect Serenity Aura Fresh may be the answer to your problem. This mattress has odor-repelling qualities that offer a fresh, clean sleeping environment. Its cover is formulated with complex compounds that effectively eliminate all unwanted odors from the body so your body smells fresh while you sleep. it also features a convoluted high-resilient foam with an egg crate design that allows air to flow freely.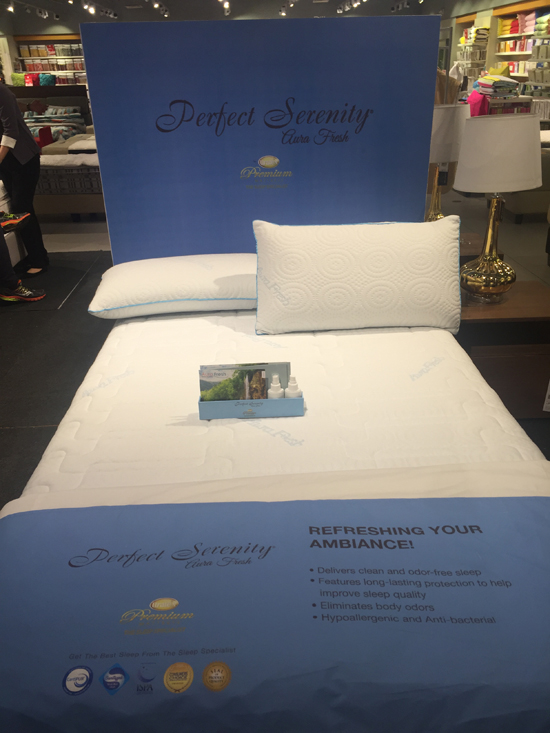 Orthocare Biorytmic
This mattress uses advanced sleep technology using rejuvenating minerals responsible for restoring energy and regulating the body's biorhythm. As you sleep, it helps reduce stress and provides better balance and concentration. Honestly, I don't know how that is possible but a fellow media who was with us swears he felt so good after lying down on the Orthocare Biorytmic mattress.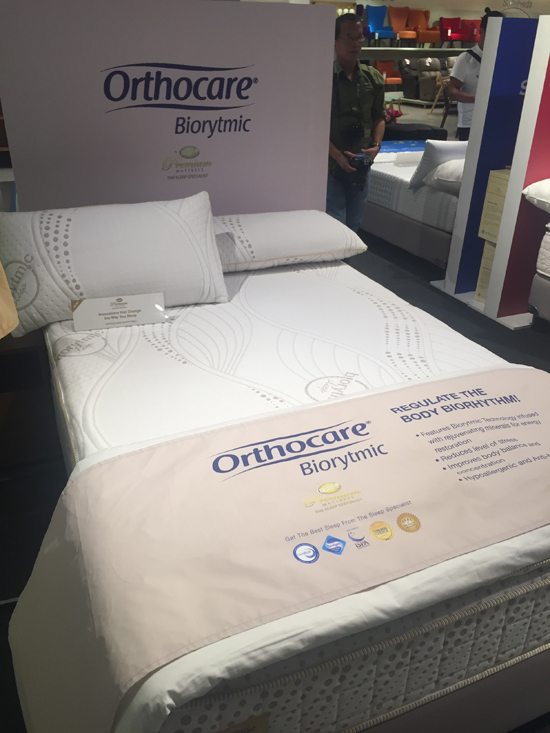 For  pressure relief and back support, the Orthofirm foam gives  firm comfort feel all night long.
Premium Touch Romance
The Premium Touch Romance is my favorite.  It is perfect for my romantic husband and myself.  Keeping the love (and sex) alive doesn't have to end with the day, right? Seriously, this mattress is all about inspiring passion and desire for your significant other.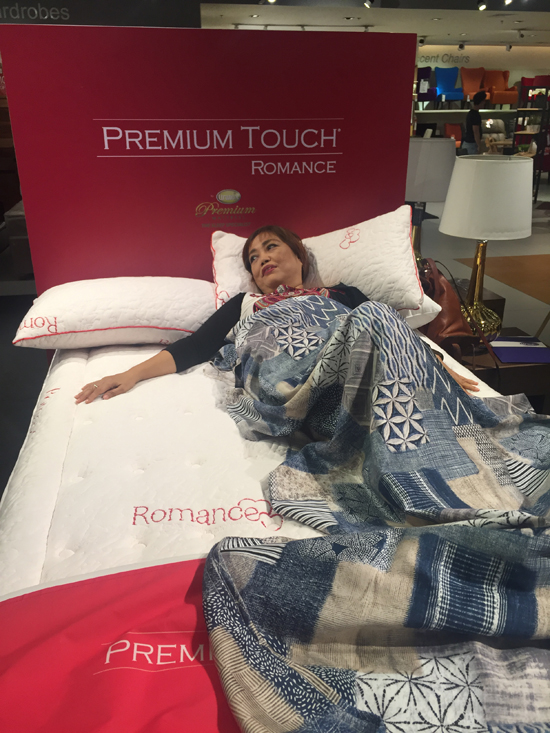 So what makes this different? The secret lies in the mattress which is infused with the essences of ginseng, ylang-ylang and cinnamon, giving it a sweet and spiced romantic ambiance.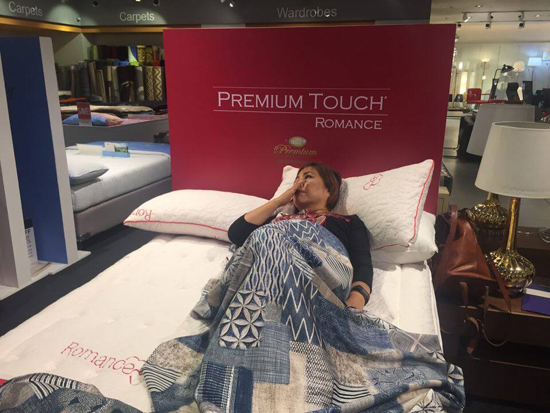 When I tested it out, I didn't smell a thing . I only noticed the fragrance when I caressed and rubbed the pillow . Very seductive.
Senso Memory Ultima Plus
If you often feel warm and need a refreshingly cool sleep, then this mattress is for you. The Senso Memory Ultima Plus is specially designed with a cooling technology that helps you fall asleep faster. What makes it different from others is that its memory foam is blended with Hydragel beads that absorbs heat.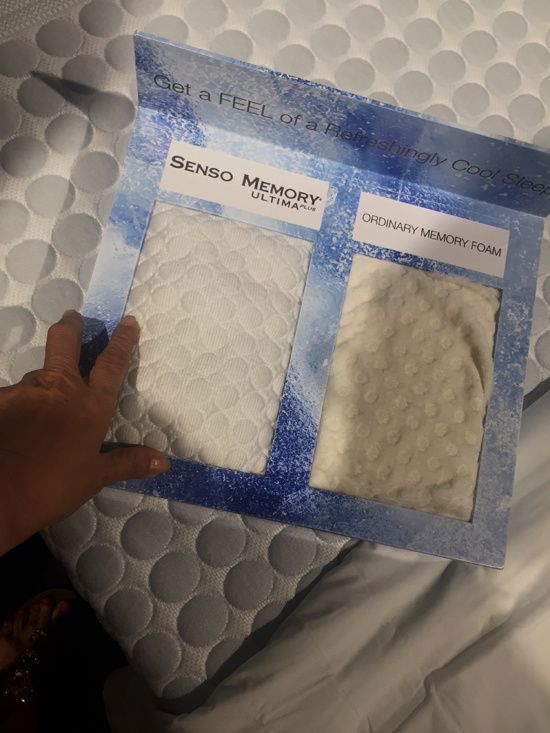 Wrapped with a Cooler knit fabric, it provides an enhanced cooling effect and has been proven to lower body temperature by up to 2 degrees Celsius. Its plush comfort layers delicately adjust to your body's movements while you are asleep, relieving you from painful pressure points.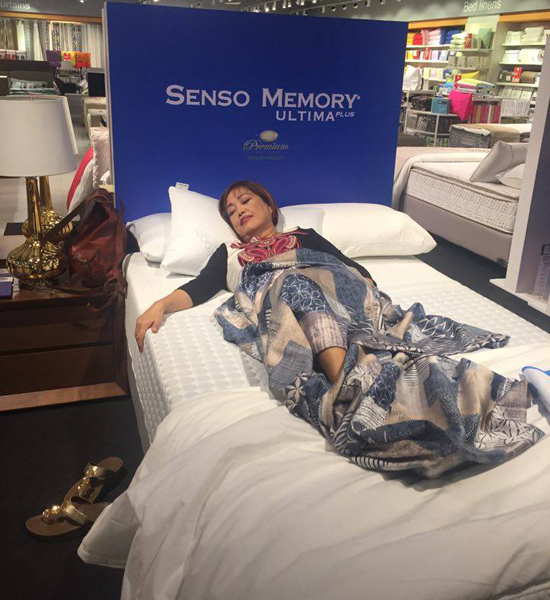 There are also traditional pillows that offer the same sleep technologies to complement these innovative mattresses. Both mattresses and pillows are treated with Sanitized that protect against growth of bacteria, odor , mildew and dust mites.
So, what do you think? Aside from comfort, which sleeping experience would you add ? Clean, rejuvenating , refreshing or seductive? I already know what I want.
Visit the Uratex area at Our Home , SM Megamall A if you want to test out these four mattresses.