When I think of Huawei, I remember my first portable modem wifi in 2010, the Huawei E585. For the past three years, my  Smart LTE pocket WIFI has seen better days but serves me well in getting connected to the world with the help of my two telcos and other gadgets.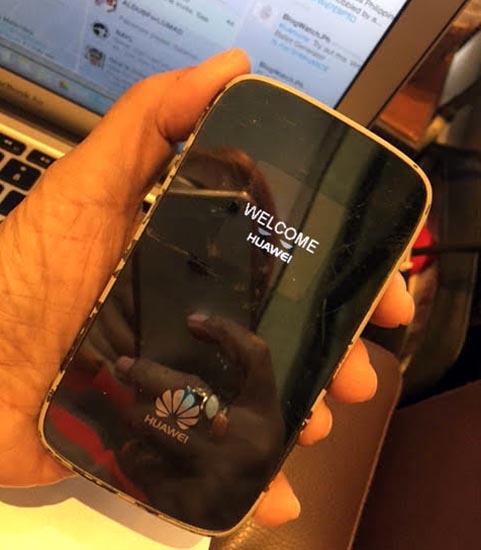 My next encounter with Huawei was during a launch of Globe's rollout of its biggest network modernization program with the help of Huawei in 2011,  that pretty much boosted its network quality . That  launch broadened my knowledge that Huawei is not just a manufacturer of portable Wifis. Still, the image of Huawei imprinted in my mind is geeky and high-tech.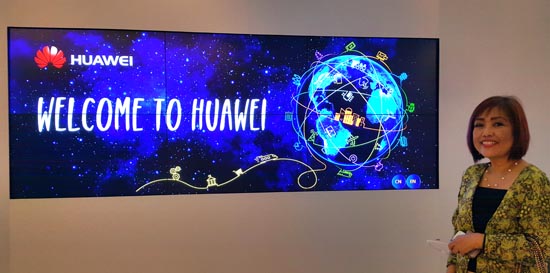 A visit to Huawei Headquarters in Shenzhen, China widened my perspective on its array of products, services and their  innovation in building a better connected world .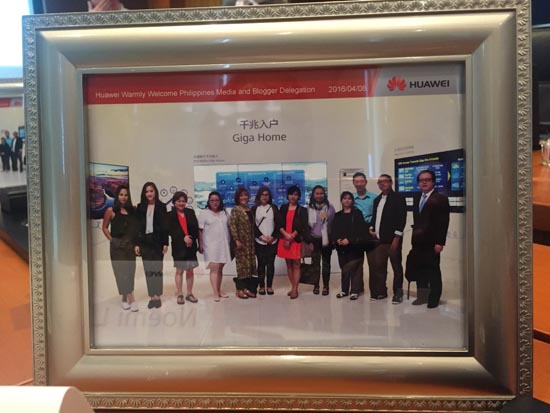 I was invited to be part  of the Philippine media and blogger delegation that toured the Huawei campus and exhibit hall on April 8 .  We had an interesting mix of writers from the print and magazine, to lifestyle bloggers, fashion bloggers, and even mom bloggers like myself.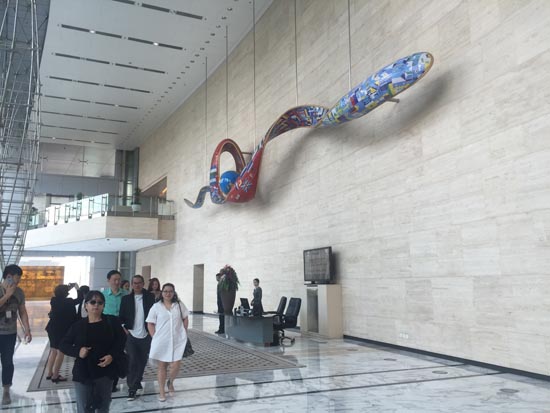 The biggest discovery for me as a mom,  is that Huawei offers other products and solutions which are just as  practical as my trusty old portable wifi.
Let me share the top ten things that fascinated me during my visit to the Huawei campus which by the way is huge and even bigger than the Ateneo de Manila Campus.
1. The wearable devices including the Huawei Watch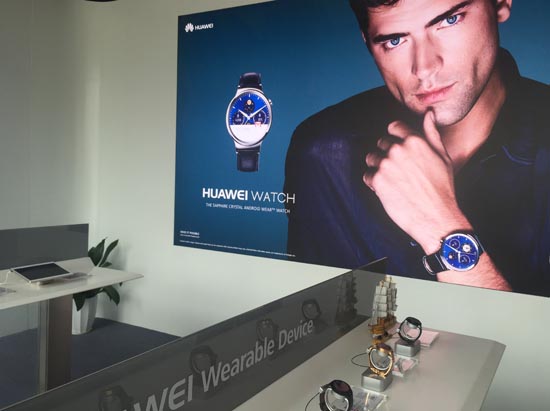 The line-up of wearable device is fascinating.  Who would have thought that Huawei would come out with something so pretty for the ladies?  Huawei included 10 feminine-designed watch faces available on the Jewel and Elegant. There is the fitness tracker , of course.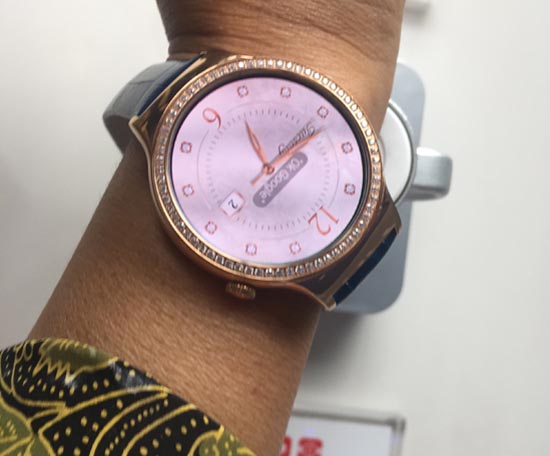 I am looking forward to the smartwatch/fitness tracker hybrid, the Huawei TalkBand B3. Unfortunately, I didn't get to see this at the Shenzhen showcase.
2. Huawei smartphones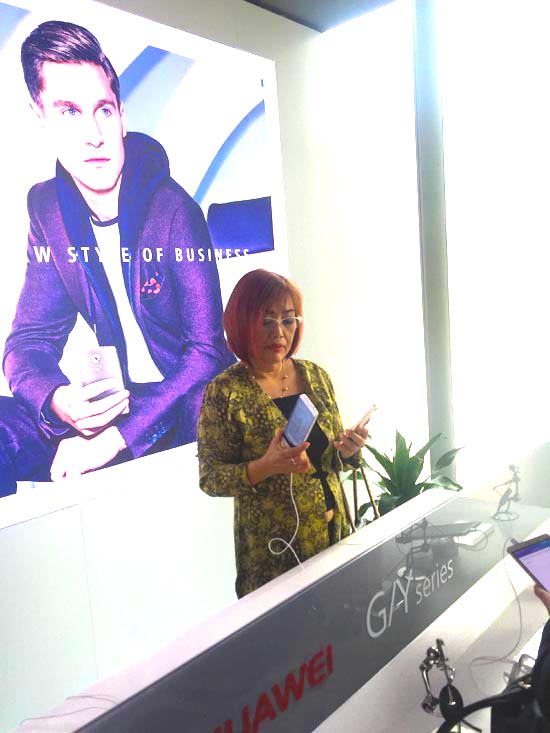 The first time I heard of a Huawei smartphone was from a fellow tech blogger. I wanted to know more of smartphones that are not Apple or Samsung.  My blogger friend told me the camera takes great photos. I didn't believe him since I always associated Huawei with high-tech solutions. I am looking forward to the new Huawei P9 Dual-Lens designed in partnership with German camera producer Leica.
Another tidbit I learned is that  Huawei is now  in the top three in smartphone sales. Huawei is the third-largest smartphone manufacturer in the world at the moment.
Huawei has made a "bold prediction, saying it plans to surpass Apple as the second-biggest smartphone player in the world in three years."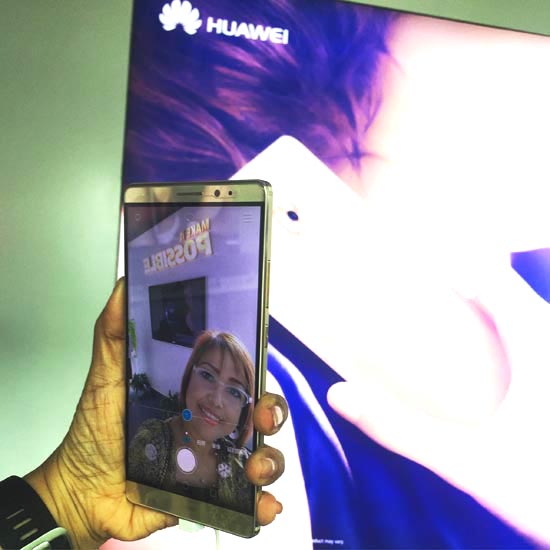 3.  The 4.5G, Next Step Toward Mobile Broadband (MBB) 2020
Our children and even young at hearts (like myself) are fascinated with virtual reality which by the way,  need fast internet connection. A great number of 4.5G networks will be under construction in 2016, making 1Gbps a new benchmark rate for mobile broadband networks.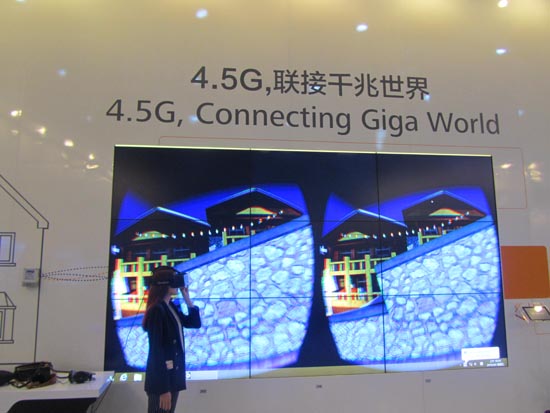 Huawei will continue to help telecom operators construct ultra-broadband (UBB) mobile networks to expand their business opportunities and to build a fully connected world.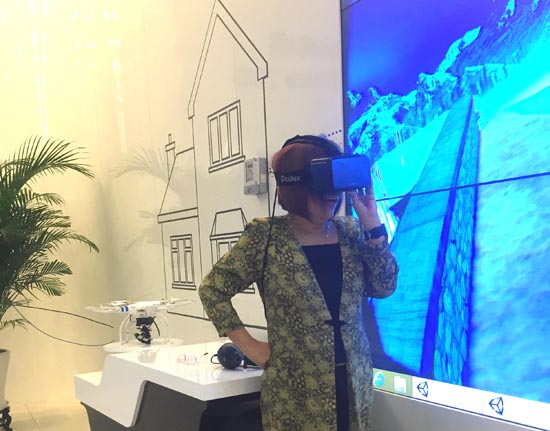 4. Internet of Things (IoT) connected devices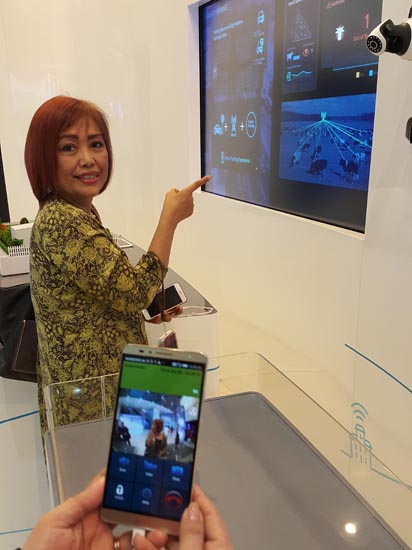 With an increasing rise of Internet of Things (IoT) connected devices, I will soon use my smartphone to check on the person ringing my doorbell.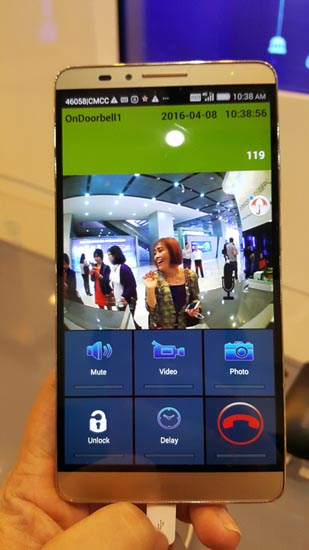 "Huawei will leverage multiple-input multiple-output (MIMO) to boost mobile coverage to "4.5G" prior to the introduction of 5G, in addition to attaining gigabit-speed fixed broadband through DOCSIS 3.1 and 10 GPON."
5. Ultra-broadband (UBB) 2020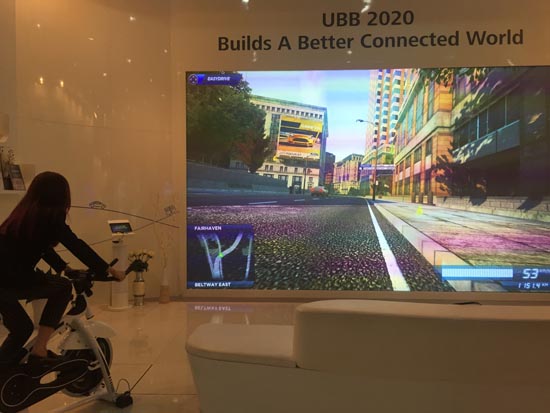 I am only aware of broadband so what is ultra-broadband? Huawei released its UBB 2020 vision which "intends to drive and lead the connectivity development goals in UBB the world over. The basis for realizing UBB 2020 is providing ultra broadband connectivity over all media. " This is what  Gigaband mean .
6. Mixing the old and new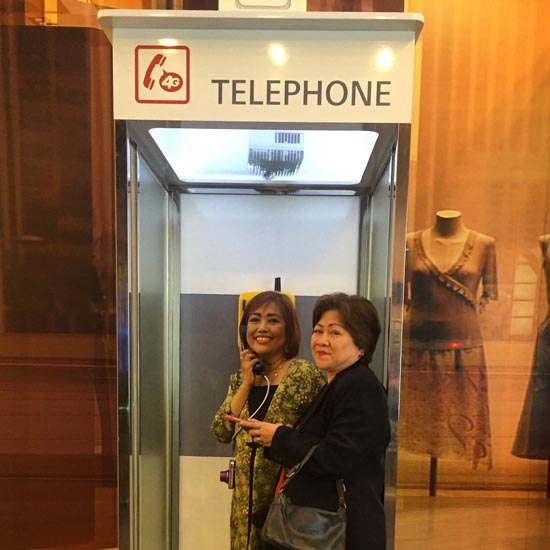 Telephone booths are a thing of the past but there is no reason to discard these booths.  One innovative approach is to convert these booths into a wifi hotspot. See that contraption at the top of the booth. That is the wifi hotspot.
7. Safe city solution
Mothers always want their community to be safe for their children. Who does not want to live in a safe city? Yes, we have Close Circuit TVs (CCTVs)  but these are not efficient especially if no one is even monitoring  it. Watching a demo of the Safe City solution offered possibilities for incident prevention, emergency response, and evidence collection.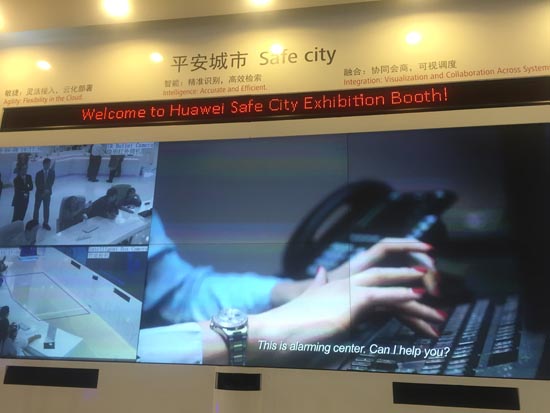 Seated at the command center, it was like being there at the scene, as events unfolded in catching the suspect before the crime occurred.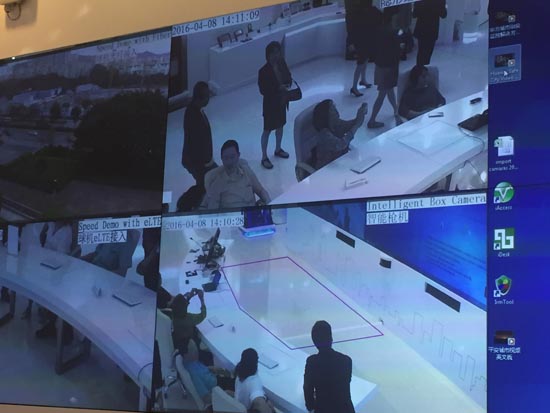 Huawei's Safe City Solution offers "cutting-edge E2E security with ubiquitous network access, a convergent command center, video surveillance cloud, and mobile policing." It uses the same network of connected devices, or Internet of Things (IOT), to afford governments new tools to improve public services such as crime-fighting, and to keep an eye on what is going on.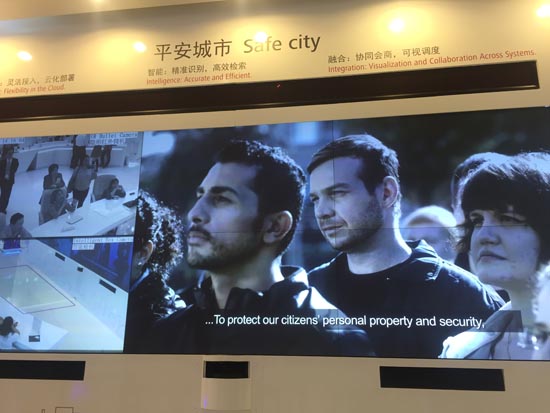 Perhaps, our government can explore this essential yet innovative technology to ensure a smarter and safer city.
8. eLTE to provide voice and video dispatching,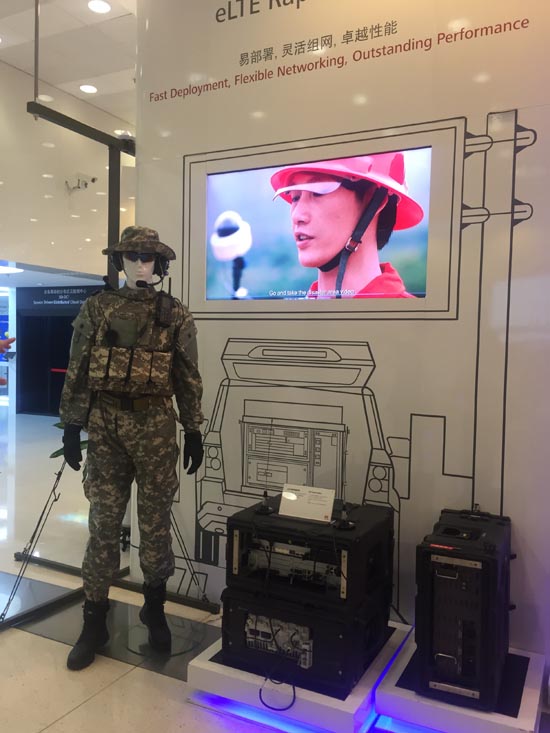 How useful this is for our disaster-prone country! LTE broadband trunking solution "provide voice and video dispatching, which greatly increases emergency centers' efficiency."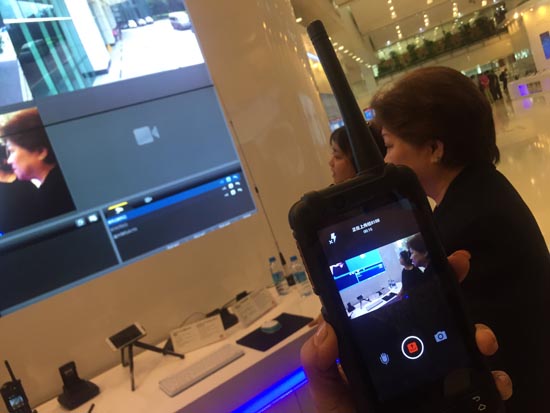 9. Video conferencing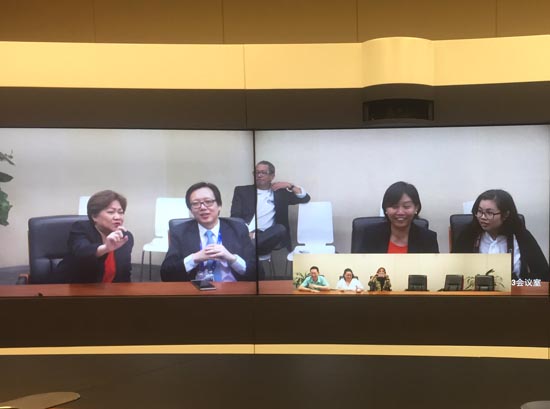 This video conferencing in a large conference room is simply amazing , made possible with Huawei's cinematic-quality HD multimedia MAX PRESENCE system.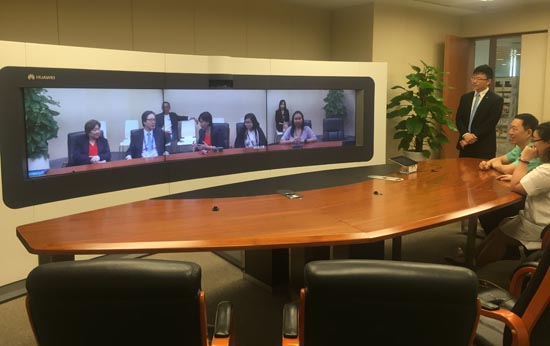 It makes use of "Huawei 3-in-1 panoramic cameras and patented image-splicing technology enable 10 x 70-inch HD displays to be combined into 1 ultra-wide display with superior Depth of Field (DoF) for cinema-quality, fully immersive experience." This is quite useful for those with regional offices that require frequent meetings.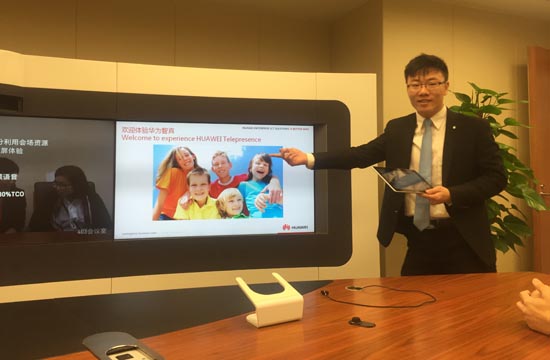 With over 7,000 islands in the Philippines, the telemedicine solution needs to be established to make "care-at-a-distance a reality and extends the reach of quality healthcare to remote locations with remote expert consultation, remote medical education, and  remote monitoring"
10. Research and development comprise 45% of their total workforce worldwide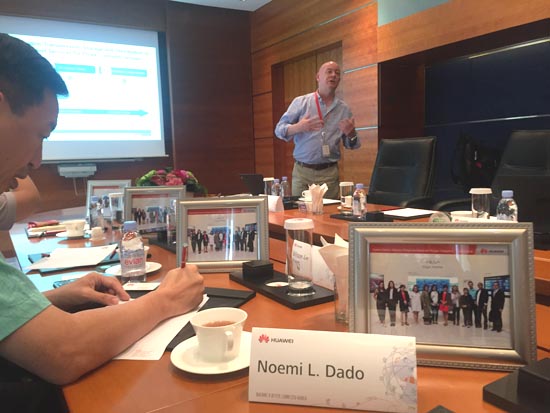 Joe Kelly, Vice President for International Media Affairs told us that Huawei has over 70,000 product and solution R&D employees, comprising more than 45% of their total workforce worldwide. It is in their value proposition that "Huawei continuously innovates to meet customer needs and advance our technological leadership."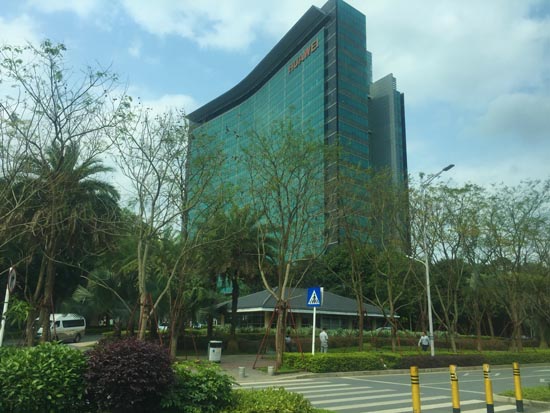 This building is devoted to research and development. Every company should devote resources to R&D. "Huawei's R&D investment is comparable to Google, who spends 15%, while Facebook and Qualcomm spends even more, these two companies invest 22% and 21% in R&D, respectively." The company is in the right path seeing that their biggest investment is into R&D.
It is this  cutting-edge technology that is changing the way families will soon conduct their lives and connect with the world around them. If only our internet  is stable and consistent, then the possibilities of connecting our islands will bring us progress.  In 2020, I hope to look back at this post and say "this really happened". Wow.