Mom blogger, making a difference in the lives of her children by advocating social change for social good.
About Noemi Lardizabal-Dado, @momblogger: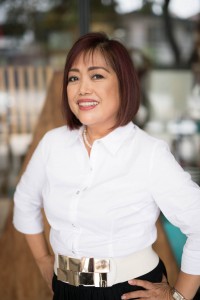 Multi-awarded blogger at aboutmyrecovery.com with other blogs atbeautyoverfifty.net , pinoyfoodblog.com & techiegadgets.com
Nine years experience as a social media practitioner
Consultant, co-founder , Prep2Prime Digital
@mombloger on twitter , making a difference in the lives of her children and advocating social change for social good
Features editor, Philippine Online Chronicles
Citizen advocate, blogger, editor of Blogwatch.tv, and BlogWatch.ph ,  a citizen media site
Tech-savvy since 1980 and over 20 years Internet experience since 1995
Nine years as a blogger and social media early adopter (since 2006)
Resource person on TV & radio on social media issues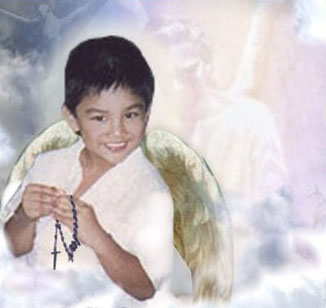 The blog title, Touched by an Angel was inspired by my precious angel, Luijoe when he guided me towards the light at the end of the tunnel of despair (over his death).
I started this blog on February 24, 2006 with the initial focus on grief support in the Philippines but my blog has since evolved to cover a larger goal– to advocate social change. Hence, my blog is not only about grief education or my grief recovery. Topics also include Advocacy work, Parenting, health, & family life recovery, marriage, social commentary and my thoughts and opinions about eventful or uneventful days.
I blog for three reasons:
1. Share my grief journey and recovery principles. Many wonderful things have been happening to me. Sharing the changes in my new normal after the death of a child is one way of reaching out to others. I offer hope that life can still continue on despite the pain and that pain is a wonderful teacher.
2. I blog as a platform for advocacy. My blog's focus is on assisting and participating in advocacy groups that may reap the benefits of blogging. My efforts will not be in vain because these groups will be able to complement their grassroots efforts in advocating social change.
"Touched by An Angel" advocacy has five main goals that are close to my heart:
2.1 Promote The Compassionate Friends Philippines
and reach out to bereaved family members who have lost a child. (
). Through my experiences , this blog will hopefully educate family systems that
Grief is not limited to persons who have lost through the death of a loved one. My recovery blog also seeks to reach out to all those who are grieving from these losses , that there is hope. Pain is our greatest teacher. Regardless of where the pain comes from, there are always lessons to be learned.
2.2 Promote the Filipina of the Future who deserves a more empowered, diverse image online. Multiple, complex, and whole. As co-founder of Filipina Images, I proudly refer to myself as a Filipina Mom Blogger. I am proudly Filipina.
More than comforting those who have lost a child and women empowerment, I also want to save lives and reduce child mortality. The last 3 goals aims to ensure public health and child survival.
2.3 Suicide Prevention is everybody's business. Educate our community that suicide is a preventable public health problem in the Philippines. Suicide should no longer be considered a taboo topic, and that through raising awareness and educating the public, we can SAVE lives
2.4. Promote Breastfeeding. I want to be part in saving the lives of 16,000 Filipino every year and 1.5 million babies dying every year throughout the world, because they were not breastfed.
2.5.Participate in Child Survival and parenting activities. More than the sheer number of children's lives wasted, the one thing more alarming is the fact that they could have actually been prevented. I want to be part of UNICEF's 4th Millennium Development Goal (MDG4) which has the objective of decreasing mortality among infants and children below 5 years of age by 2015.
I will be able to achieve all of these goals and achieve social impact by writing about it in my blog and participating in events and activities relevant to the advocacy.
3. Provide social commentary where I share my opinion on politics and current affairs. It's my hope to contribute to the country's progress through my relevant views and opinions..
How I Started This Blog (Video)
Awards and Recognition
1st runner-up, #SINAG Financial Literacy Digital Journalism Awards, December 2014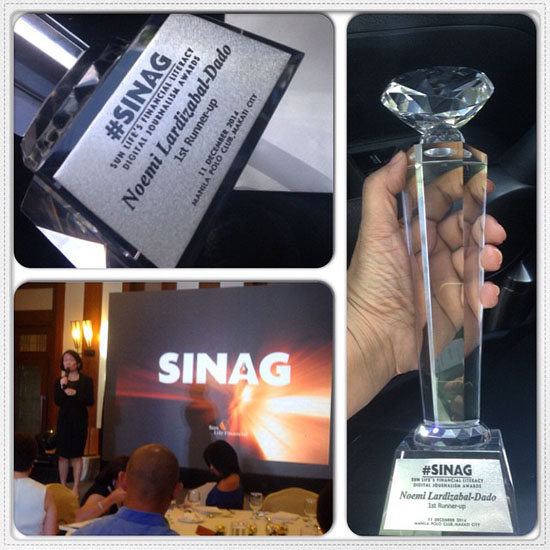 Read more > Recognition at the #SINAG Financial Literacy Digital Journalism Awards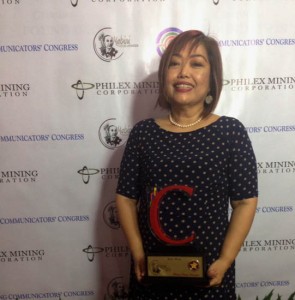 Best Blog, 1st PUP Mabini Media Awards
February 13, 2014
read more?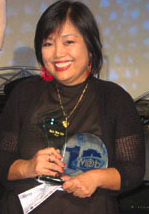 Winner, Best Website
Blogs Category
10th Philippine Web Awards
November 23, 2007
read more?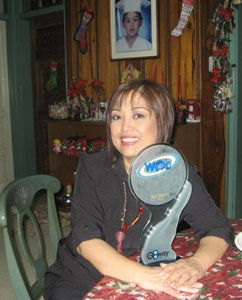 Winner, Best Website
Blogs Category
9th Philippine Web Awards
December 7, 2006
Read more on the Best Website Award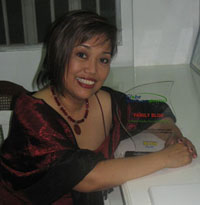 Globelines Broadband Family Blog Award
(in honor of family-oriented blogging)
2007 Philippine Blog Award
March 31, 2007

Winner, Blog- Personal Category
DigitalFilipino.com Web Awards 2007
April 27, 2007
Media Appearances and Mentions
Please sign my map so I know what part of the world you are coming from.