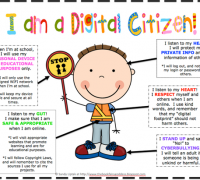 "The only title in our democracy superior to that of President is the title of citizen." Justice Louis D. Brandeis
It is but inevitable that digital media is the future of media.  In Ellen Tordesillas' commentary , she cited that " internet-based media which includes social media and blogs have overtaken print media as source of information (over 40 percent). The rise of online media as source of information for the public is both good and a matter of concern. Good because of the accessibility of information. Being informed is being empowered. But empowerment comes only with being correctly informed."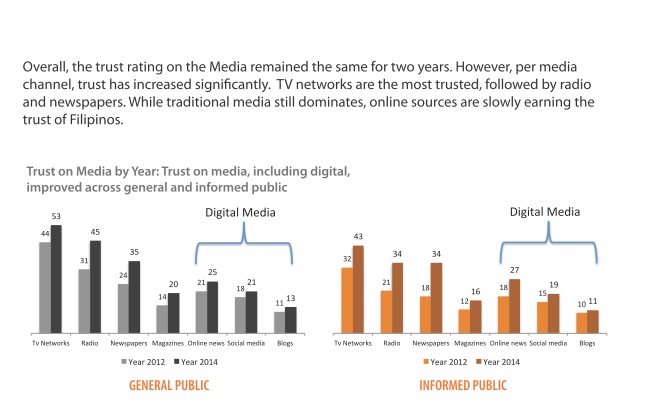 Our challenge in social media is to make sure that we disseminate credible information. What is most important is to be responsible in providing that information  in our commentaries, tweets and Facebook wall posts. Being responsible in posting information is part of being a citizen in a digital world. We can start teaching young people to be better citizens in a digital world. Start them young, and as early as kindergarten.
Digital citizenship
The elements of digital citizenship contain "the basic tenets of traditional citizenship: Be kind, respectful and responsible, and just do the right thing."  It is not a matter of following online safety rules. There are nine elements of digital citizenship which define the norms of appropriate, responsible behavior with regard to technology use.   . The Concept of Respect, Educate and Protect (REPs) is a way to "explain as well as teach the themes of digital citizenship.  Each area encompasses three topics which should be taught beginning at the kindergarten level." What's new for educators , parents as well as students — is learning how to apply these ideals to the digital age.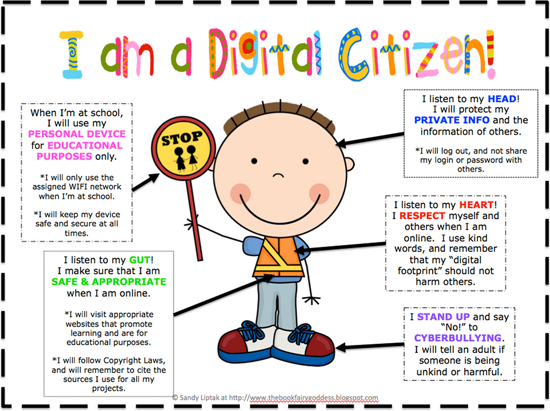 While the concept of  "good digital citizen" is a hot topic these days, it gets quickly  lumped as "uncool" when  it is brought up at the dinner table. A parent suggested swapping the  term digital citizen (forever) with leader such as inserting leadership qualities—like  courage, consistency, knowledge, compassion, and respect—into conversations. Haven't parents faced this challenge? Our kids understand the 'why' more than the 'what' sometimes.
Kinds of citizen
Make it cool to be a good digital citizen. A parent can pose some hypothetical situations that one work through together to sharpen their child's online leadership skills. Another way is, to catch your child doing awesome things online. Catch them being a digital leader and praise them for it in person.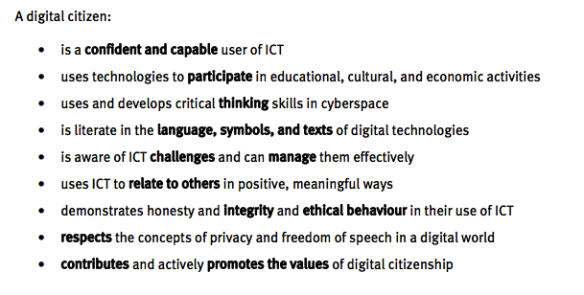 Steve Mouldey prefers to call it citizenship in the digital age which  "means how we actively participate in a society where digital technologies are prevalent." He suggests that one can "start reframing the focus of digital citizenship so that people can begin taking positive action we need to see how to be a better citizen."  The  kinds of citizens as defined by Westheimer and Kahne is one way to start.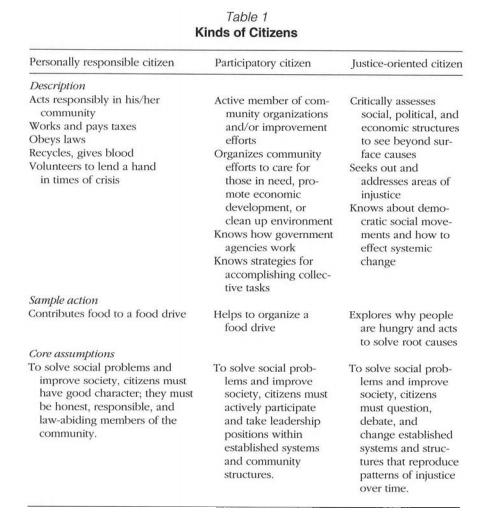 Using the examples cited by Steve Mouldey, the digital citizenship version can be the following:
Personally Responsible Digital Citizen: contributes to online campaign by sharing links, signing online petitions such as in change.org or avaaz.org
Participatory Digital Citizen: uses digital technologies and social media to organise actions that benefit society. One example is SavePhilippineSeas.org that aims to protect the country's rich but threatened marine and coastal resources through information, education, and communication campaigns and community-based projects.
 Justice Oriented Digital Citizen: uses digital technologies to critically assess society and seek out ways to effect systemic change.  Aside from the thrust of voters education  and other advocacies of Blog Watch, other online sites like Takebackthetech.net aims to take control of technology to end violence of women.
Being a good digital citizen is "the same as being a good citizen in the offline world, which means each one of us contributes to the whole when we learn to: Protect ourselves, respect others, obey the law, and be part of the solution, not the problem."  The youth will soon be the future citizens and even leaders of this country. Responsibility is not a matter of teaching them the elements of Digital Citizenship.  Responsibility starts at home and setting the guidelines and responsible use of digital technologies.
Dahr Jamail says it well, that "an informed citizenry is the basis for a healthy democracy; independent, non-corporate media are more crucial today than ever before."
Images from Steve Mouldey, EducatorsTechnology.com, Verafiles,org. Some rights reserved.
As originally posted on Blog Watch, Philippine Online Chronicles