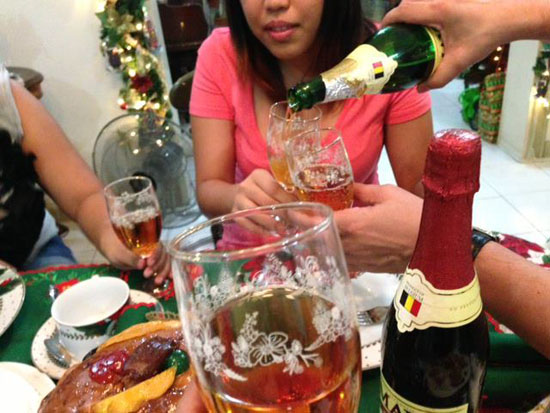 One of the biggest life-changing event in 2013 is when my two children left our home to live independently.  My new life as a blogger in 2006 came just when the kids were in college which then prepared me  to let go one year at a time.  Being alone at home with four cats give me some measure of comfort. It's just the two of us now…my husband and I . There are many things we can do on our own that we never could do while the children were living with us like overseas travel or just sitting quietly reading a book.

I get  flashbacks of my life as a mom to all the 'first' times  in their lives: the first time the girls left home for a high school retreat, the first time the girls commuted through public transportation, the first time they crossed the streets by themselves, the first time they flew abroad on their own, the first time they drove the car.  So many firsts and twenty something years later, the same feeling comes over me as I watched each daughter leave home, and watch her go.   A mingling of pride, a bit of tears and  mixed emotions overwhelm me as I reflect upon my empty nest. I get sentimental thinking of them as my forever little girls. My husband often worries about the girls and bugs me of updates. I don't  normally ask for updates  because I would rather they volunteer that information. I tell my husband to just keep praying.
All I can do now is pray every day. I let go of worrying. It has been said that "worrying is like praying for what you don't want." Let go and Let God is my motto.
I came across "The Power of a Praying Parent" and it reminds me about how a  mother's job is never done.  Let me share that quote from Stormie Omatian:
Being a mother is the greatest of all privileges. And it is also the biggest of all responsibilities. It is the best of all jobs, while at the same time it is the most difficult of all jobs. Being a mother can bring you the highest joy. It can also cause the deepest pain. It can make you feel like a huge success when everything is going well. And cause you to feel like a failure when something goes wrong. I know this because in my nearly thirty years of being a mother, I have experienced all those things many times over. When I brought my first child home from the hospital a few days after he was born, I was painfully aware that I didn't know what I was doing. So I turned desperately to God for help. Every day. Sometimes on an hourly basis!

Through that time of depending on God to show me the way, I discovered that God doesn't want us to raise our children without His help. Of course He wants us to do our part and "train up a child in the way he should go", but He also wants us to look to Him to give us the wisdom, strength, and ability we need to do the job well. One of the most important parts of our job as a parent is to keep our children covered in prayer.

I believe that being a parent is becoming more and more difficult each year because of what our children are exposed to and bombarded with everywhere they turn. But we don't have to be worried sick, dreading what is around the corner, or fearing the worst. We don't have to be tossed to and fro by every new stage and age and trend and fad. We have the power to make a big difference in our children's lives through prayer. That doesn't mean we abdicate our responsibilities as parents. It means we partner with God to raise our children as we pray for every aspect of their lives. When we don't pray for them, we leave our children's lives up to chance.

Praying for our children doesn't mean that nothing will ever go wrong in their lives. But when it does, we don't have to beat ourselves up for not being perfect parents. Besides, it's not being a perfect parent that makes the difference in a child's life, for there are no perfect parents. It's being a praying parent that makes a big difference. And that's something we can all be."
No one is a perfect parent but we can all be a praying parent. I am aware of my failures in the past and I pray my children will count the times I picked up myself from the rubble and never went back.
Our two daughters will always be home.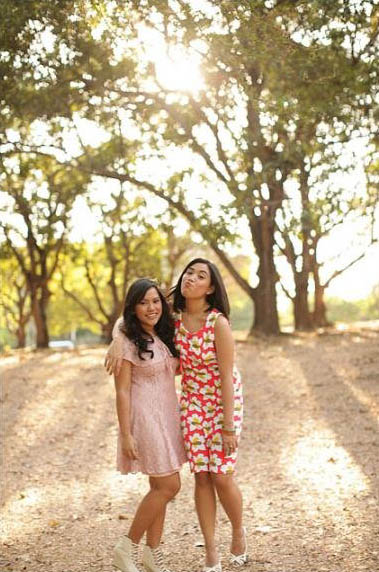 And my Luijoe, of course. They live with us, in our hearts.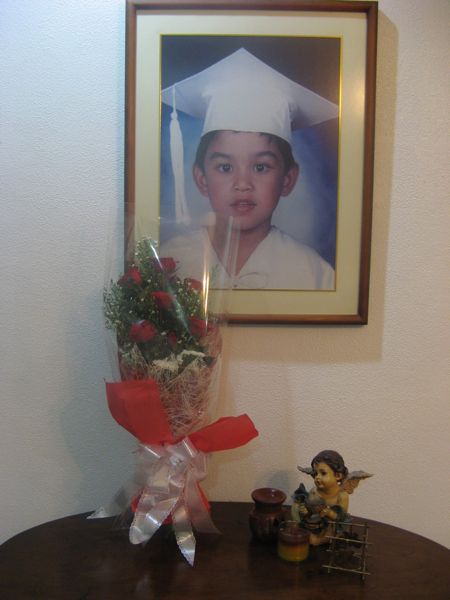 I will be constantly reminded that my children will always be in my heart because home is where the heart is . With the help of prayers, I know they will be safe , loved and full of energy to realize their goals in life.