It's that time of the year that I declutter my home. The library which is located in my home office is often filled with books because my family members are book lovers. As I reviewed the books on the top shelf, I screamed with delight upon discovering my son's yearbook in Family Montessori Katipunan , his first school. I thought I had lost his yearbook after moving homes in 2007. I thought "there must be a message here". I quickly leafed through the pages and found his handsome photo.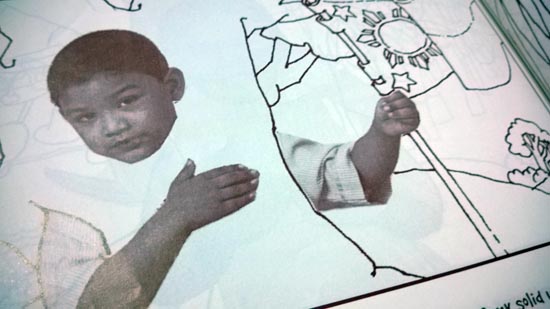 I could see that parents submitted anecdotes about their child. I could not help tearing and smiling at the same time. My heart tied in a knot as I read the last part.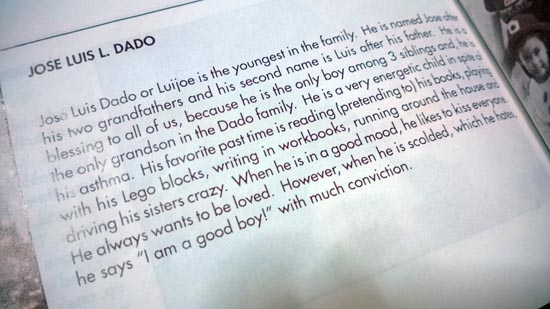 He is a very energetic child in spite of his asthma. His favourite past time is reading (pretending to) his books, playing with his Lego blocks, writing in workbooks, running around the house and driving his sisters crazy. When he is in a good mood, he likes to kiss everyone. He always wants to be loved. However, when he is scolded, which he hates, he says "I am a good boy!" with much conviction.
Come to think of it, children are born without any baggages. Children are good. It is adults that give them the bad habits. Parents help shape their thoughts and habits in their early years. When I wrote this anecdote, Luijoe was only 4 years old. True, Luijoe was a good boy.
Listen to this podcast

It occurred to me that Luijoe taught me a lot about parenting. Luijoe did not mince words when he found something wrong with my parenting style. I am sure most of you have learned some important lessons from your children. I would like to share some of these poignant memories from my son.
1. Patience, mom
One of the important skills that all parents need to learned is how to be patient.
There were times my son wanted to get his way and he would cry when I refused. When I tell him to stop his crying spells, he'd raise his hands like a STOP sign "Mom. give me time to stop crying. I need more time to stop".
That really gave me an insight that kids do not automatically stop crying like one would shut off the faucet.
2. Breastfeeding is good for babies
I still remember my son tugging at my sleeve "Mom, did you do that to me?"
He led me to the room where Maan, his former yaya was breastfeeding her son.
"Of course, I breastfed you." I hugged my boy.
"Are you sure mom? Breastfeeding is good for babies."
My son didn't seem to believe me. Too bad I didn't have photos of our breastfeeding moments. I pointed out the cross stitching projects in the kitchen .
I explained "When I breastfed you, I did cross stitch projects because it took you an hour to feed." He seemed satisfied with my answer but the next day, he nagged me with the same question.
Luijoe's fascination with breastfeeding inspired me to start my breastfeeding advocacy in 2007.
3. Don't spank
My son once berated me for spanking him, "mom you should not spank". I wanted to hit myself. I did not know any better. My parents brought me up, that spanking is a form of discipline. I turned to using another style "Face the corner" . He did not like it either but I had set rules that needed to be followed. Luijoe's words haunted me through the years which probably moved me to pursue Children rights and eventually push for The Positive Discipline in Lieu of Corporal Punishment of Children Act of 2011.
4. Take time to smell the flowers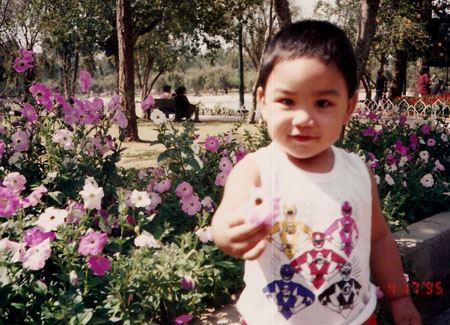 Flowers remind me to let go of work. Luijoe reminds me that I need to smell the flowers. I smile at the sweet memories, of his hugs which came with a bunch of flowers as a surprise. "I love you so very much, Mama," he'd cry out. Remembering all these often bring tears to my eyes. The flowers he picked often came from our garden or the park. It is a bittersweet memory. I wish I could turn back the clock and hear him say "I love you so very much, Mama," over and over again. Maybe it is one reason, I often deluge my home with fresh flowers.
5. Pray , mom
My son is very prayerful. I bought him a Catholic prayer book which we would read every night. I also had my own prayerbook which I shared with him.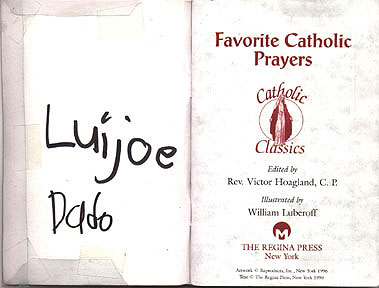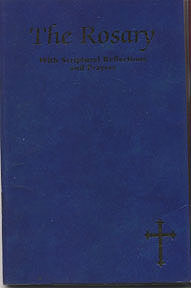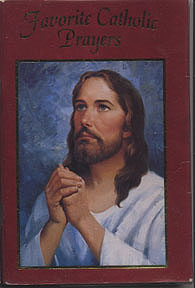 Luijoe's favorite prayer book
One time, Luijoe held my face with his chubby palms, "pray, mom". I gave him a hug and prayed along with him. Without my Luijoe beside me now, I turned to prayers. I found the power of a praying parent. All I can do now is pray every day. I let go of worrying. It has been said that "worrying is like praying for what you don't want." Let go and Let God is my motto.
For many years, I struggled to find the meaning of my son's death. As memories flow, I am reminded that Luijoe is never really gone. He continues to live in me. There is a lot to accomplish. Luijoe reminds me of the bigger work that God has set out for me in this world…declutter the mess.