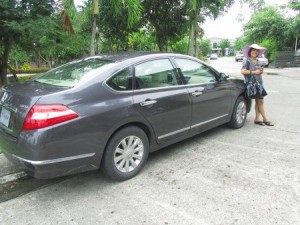 Buying a new car is exciting. My ten year old red car was breaking down so often in the early 90s, that fixing it was not worth it anymore. While the law requires a basic level of car insurance called third party insurance, I wanted more coverage. Comprehensive insurance is the type of coverage I apply for, ever since the brand new car of a family member was forcibly taken away at the parking lot in Ortigas center. He had no choice but to surrender the car keys because a gun was aimed at him. Fortunately, the family member was not harmed. The sad part is the car was not insured for theft. Goodbye 800,000 pesos! One never imagines that a car will be forcibly taken away from us and I didn't want that to happen to my brand new family car.
I only had two requirements that my car insurance policy:
1. The Market value of the car, in case of theft
2. Reputable insurance company
Shopping around for car insurance were limited to accredited companies of the car companies. The world wide web was not yet around so I had to rely on word of mouth or familiar names that I had seen on TV or the newspapers.
I picked up lessons on car insurance policy in the past 20 years. The car insurance can be very pricey especially in the first few years. The insurance expense was not a burden with just one car but I had to reconsider another insurance company when I got a second car. It pays to get three quotations. This second insurance company was more affordable than the previous one. This insurance company lists a table for each car model and the appropriate premium. Not content with the default premiums, I always requested for a discount and I got it. "Ask and you shall receive" is something I learned.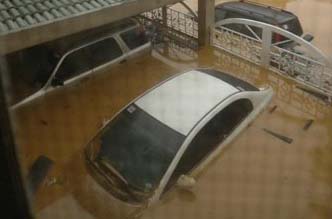 The most painful lesson of all is not reading the fine print. The relentless rains from typhoon Ondoy (Ketsana) in October 2009 resulted to severe flooding in Luzon, particularly in Metro Manila. We were not spared , with waist deep brown waters inside our two-storey house. This included the three Honda cars in the garage: a seven year-old black CRV, a 10 year-old Silver CRV and a two month old white sedan. I did not worry about the damage because I was just grateful that everyone was safe.
The time came when I called the three insurance firms about their coverage. I discovered the comprehensive insurance of our 10 year-old SUV did not contain Acts of God (or Acts of Nature). Only our seven year-old SUV and the newly bought sedan got full coverage. I received 320,000 pesos, a percentage of the market value of a seven year-old Honda CRV, which was 600,000. It was not enough to buy a new car but together with the insurance claim of the white car, I was able to buy a brand new SUV. My husband was the one who junked my usual car insurer and got another one because it was very cheap. I never bothered to find out why it was cheaper by 3,000 pesos. The ten year old SUV was sold for scrap and I used it to make a downpayment for a second-hand car.
So now, my requirements for car insurance must have this criteria:
1. Acts of nature
2. Market value of the car, in case of theft
3. Reputable insurance company
I recently learned that 9 out of 10 Filipinos overpay for car insurance. I always compare insurance policies to ensure I get the best value for my money. I used to compare via the phone but now I can do it so much easier these days online! MoneyMax.ph compares all major insurance companies and policies to get you the best deal. It is totally free and independent.
My advice: when you plan to buy a car or renew your policy make sure you compare with www.MoneyMax.ph.