Who would have thought my beautiful and smart sister, Myrna would now be appointed vice-mayor of her city in California ? (She won a seat in the council last November 2010. The mayor and vice mayor are appointed by fellow council members)
Did it even occur to our family that she'd dabble with politics?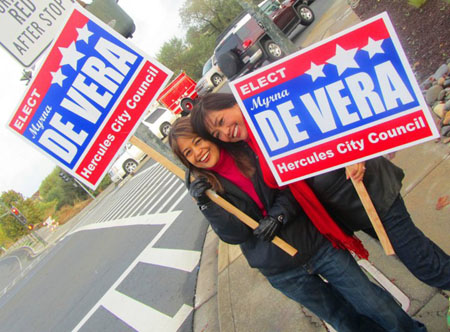 Nuh-uh. If you asked me who among my siblings would have made it to politics, Myrna would be the last in my list.
Back in our college days in the state university, she was the least politically inclined among the siblings. Myrna with her frail, petite features seemed too fragile to fight it out in street rallies. Lorna, my eldest sister was an activist, cut short when my dad threatened to bring her back home to Cebu. It was the same predicament with me too. I then chose to be active in campus politics, being safe from arrests. Ruben. my brother was a photographer for the Collegian and was even brought to jail for taking shots of a police tearing down a poster. The youngest sister though not as politically inclined was a leader in her college organizations.
Read More →