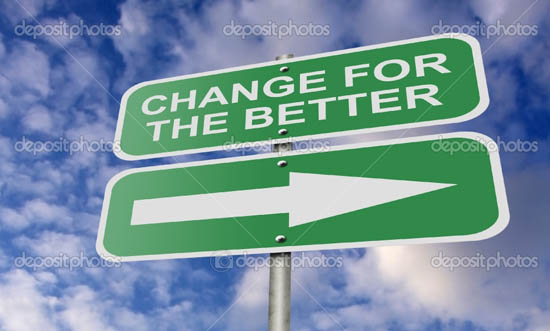 A year ago, Dr. Wayne W. Dyer posed an interesting status message on his Facebook wall.
Forget about those New Year's resolutions in which you decide on the first day of January how you will be conducting your life for the next twelve months. Instead, set up day-to-day goals for yourself, and then resolve to begin living with present moment awareness for the rest of your life. When you get good at living your present moments one day at a time, you'll see yourself changing right before your own surprised eyes. Remember, anyone can do anything for just one day, so tune out the sentences that keep you locked into your old self-defeating ways and begin to enjoy each day of your bright new year.

What are some things you've wanted to do for yourself, one day at a time.
I've always been a firm believer of one day at a time or a baby step at a time especially during the times of my deepest sorrow. It worked. Every day that I moved on to something "normal" felt like an accomplishment. I resolve NOT to list down New Year's resolutions and instead, do those little things I have ignored or shelved aside the past year and continue those activities or nurture attitudes that improve my life.
It is my resolve to change for the better in 2013. Many of us want to do the same and one can take inspiration from taglines of ""change for the better with Krem-Top" and "mas masarap na pagbabago sa 2013 with KremTop" or even quotable quotes. Tahj Mowry advice is "" Don't think that things can't change. Things can change for the better in an instant. Keep believing, keep standing, & keep hoping."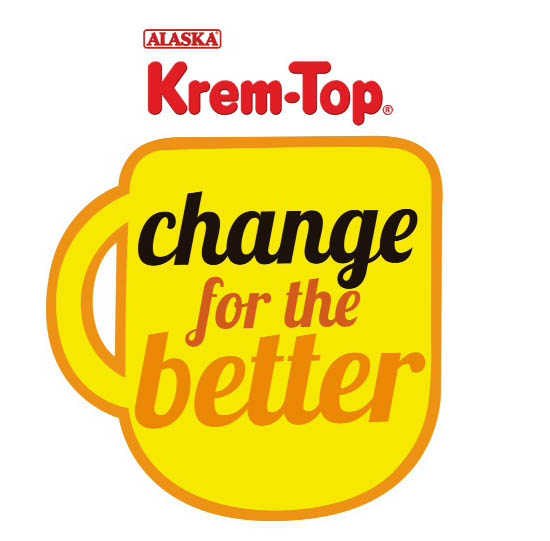 Every new day..is a chance to change your life.
These are just some of my day-to-day goals that can happen anytime of the week, month or the year 2013
1. Improve writing skills.
Attend a writing seminar at Writers' Block Philippines or finish those "How to" book on creative writing.
2. Learn public speaking and Tagalog
I am often invited to speak as a resource person and I often decline for either of these two reasons: (1) I can't speak Tagalog fluently or (2) I don't know how to convey my thoughts into a speech. I may need to teach myself or ask outside help.
3. Lose those 5 pounds. Exercise more. Be disciplined in portion control.
Since my USA trip in November 2010, I have not lost the 5 pounds that I have gained. Well, the good news is that I have not gained the past year. I will resolve to go to the gym at least five times a week.
4. Explore the Philippines.
This year was about travelling to new places in the Philippines like Davao, Naga City, Kalibo and Batanes . I want to promote the various places in the Philippines by travelling to those provinces that I have not visited.
5. Learn to take more videos for my blog entries.
Youtube is the number one social media. Delivering a message is best if I tap this medium.
6. Try to earn more.
I am passionate about doing meaningful work that I tend to neglect avenues for income opportunities. For me to continue my advocacy, I need to be be self-reliant.
7. Continue to develop emerging media
Emerging media is the evolution of utilizing technology to share information in new and innovative ways. I value my independence as a blogger and will continue to hone my knowledge and skills.
8. Inspire more change makers
Jay Jaboneta in his first blog entry for 2012 inspire more change makers where he states that
the ultimate goals of leadership are two-pronged: influence and reproduction. Success without succession is a failure. Success without inspiring others to do the same is also a failure.
I don't have a grassroots movement to change the world like Jay but perhaps, I can inspire younger bloggers (like Anna Oposa) to be change makers by using Blog Watch as a start.
9. Continue to nurture old and new friendships
Busy schedules should never be in the way to nurture friendships. I have two groups of friends who resolve to meet up for birthday clubs every quarter. Perhaps , meet up more just for coffee breaks.
10. Continue to affirm myself.
I often read daily affirmations in the past to help me in my recovery (grief journey). But as I know it, recovery is a work in progress.
This is one beautiful meditation from Louise Hay that quite applies to me.
In the infinity of life where I am, all is perfect, whole, and complete. My life is ever new. Each moment of my life is new and fresh and vital. I use my affirmative thinking to create exactly what I want. This is a new day. I am a new me. I think differently. I speak differently. I act differently. Others treat me differently. My new world is a reflection of my new thinking. It is a joy and a delight to plant new seeds, for I know these seeds will become new experiences. All is well in my world.
12. Live a life of gratitude.
It took some time to be in a state of gratitude but I managed to do so for everything that shows up in my life. I am thankful for the "typhoons" as well as the smooth sailing. There is a lesson or gift in each of these experiences.
I try to find joy not in what's missing in my life but in how I can serve.
What about you? What are some things that you want to change for the better? Share with your friends by logging on to changeforthebetter.ph.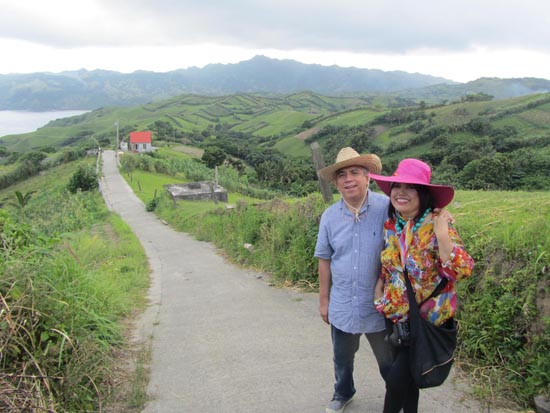 Change for the better Photo via depositphotos.com