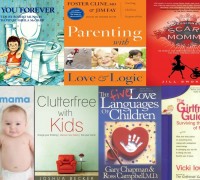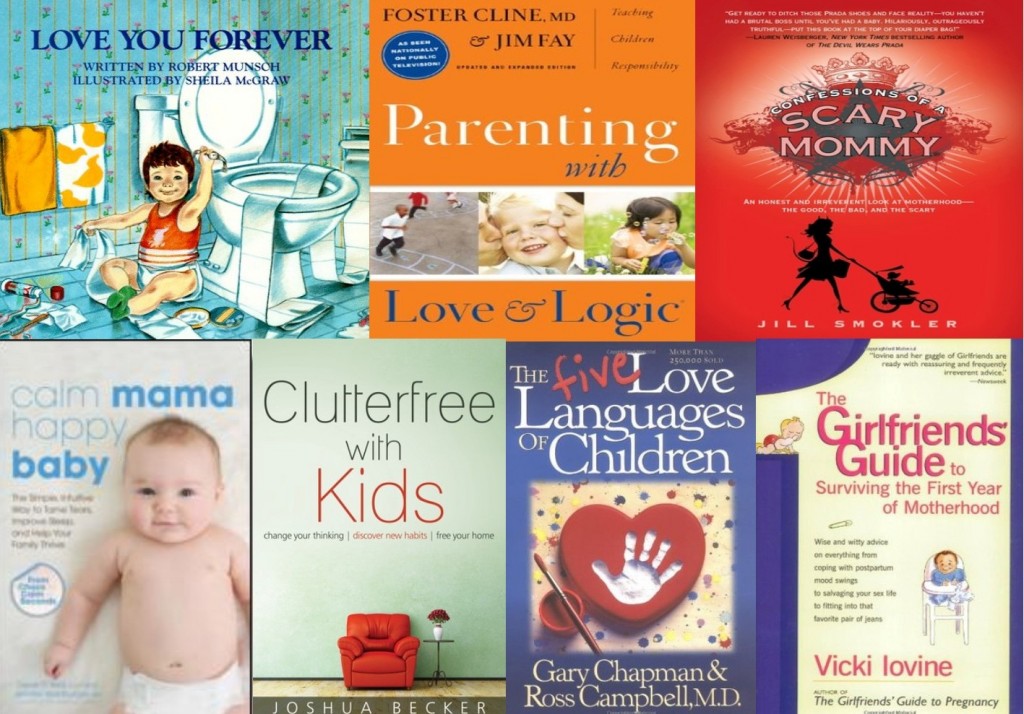 Books open a whole new world of knowledge, stories, ideas, and advices that can enlighten you, make you laugh, give you a moral boost, inspire you, or introduce you to a different outlook. Here are some recommended books for moms and moms-to-be.
Love You Forever by Robert Munsch – The Canadian picture book Love You Forever started as a song according to the author. It was published in 1986.
"I'll love you forever,
I'll like you for always,
as long as I'm living
my baby you'll be."
Munsch made up the short song after he and his wife had stillborn babies. The song was meant as a tribute to their babies who died at birth. The song lingered in his head but it was too painful to sing. For a long time, it was just a song but one fateful day, while Munsch was sharing stories at a big theater at the University of Guelph, he was inspired to create a story around the song. The thought later materialized into the book Love You Forever. Kids were the initial target audience of the book but to the surprise of the author, it became a hit among adults as well.
The heartfelt story is a chronicle of the experiences of a mother and her young son. It describes the little boy's annoying behavior in his youth. Despite her son's troublesome behavior, the mother never fails to visit the boy in his bedroom to cradle him in her arms and sing him a short lullaby. The nightly display of affection is constant a reminder of how much the mom loves her son.
The boy eventually reaches adulthood and leaves home to start a life of his own. Sometimes, the mother would sneak into her son's old room to sing the same lullaby as she longed for his presence.
As time passes, the mother grows old and weak. When the son visits his sick mother for the last time, he sings his own version of the lullaby as a tribute the unconditional love that his mom gave him all through his life. He promises to love her forever.
When the son goes home, he takes his newborn daughter in his arms and sings to her the same lullaby that his mother used to sing to him. The legacy of love goes on.
Parenting With Love and Logic by Foster W. Cline, Jim Fay, Eugene H. Peterson -This parenting book helps parents prepare their children for the real world by shaping them into self-confident and motivated individuals.
The authors enlighten parents about the importance of teaching their children a sense of responsibility to help them have a good chance of a bright future. The book stresses the significance of instilling good values through easy and positive steps. Parenting With Love and Logic explains that it is possible to bring up and nurture children without the need for "anger, threats, nagging, or power struggles."
Confessions of a Scary Mommy: An Honest and Irreverent Look at Motherhood: The Good, the Bad, and the Scary by Jill Smokler – This New York Times bestselling collection features original essays that reveal positive and negative thoughts and deeds of parenting. The book offers the readers a glimpse of the reality of parenting, both good and bad sides. It shares stories and confessions that most mothers would find very difficult to admit.
"If I can't survive my daughter as a toddler, how the hell am I going to get through the teenage years?"
"I end up doing my son's wrong, but so much easier."
"I clock out of motherhood at 8 P.M. and hide in the basement with my laptop and a beer."
"I pretend to be happy but I cry every night in the shower."
The Girlfriends' Guide to Surviving the First Year of Motherhood by Vicki Iovine – New moms step into the world of motherhood with a mountain of questions, worries and fears. The author deals with the common mommy queries and doubts. Iovine gives a hilarious twist to parenting. She offers straight to the point advice and funny observations.
"Baby euphoria": Is it a mind-altering drug?
"Husband? What Husband?": Taking care of the big baby, as well as the little baby
"I Want My Old Body Back!": What you can fix and what you can't
"The Droning Phenomenon": The inability to discuss anything but your baby for more than thirty seconds
"Do I Have to Become Carol Brady?": Conquering your fear of being a less-than-perfect mother
"Competitive Mothering": Coping with know-it-alls, finger-pointers, and others who try to "Out-Mom" you
Calm Mama, Happy Baby: The Simple, Intuitive Way to Tame Tears, Improve Sleep, and Help Your Family Thrive by Derek O'Neill, Jennifer Waldburger – It is normal for every parent of a newborn to feel overwhelmed by the reality of taking care and nurturing a baby. Parents especially moms may feel nervous about fulfilling the responsibilities of parenthood. It's quite challenging to get into a schedule with your baby. The daily challenges of feedings, sleeping schedules and diaper changes can be exhausting. It's not a surprise that many parents feel stressed with all these duties.
The book opens the eyes of parents to the "cause and effect between parents' mental and emotional states and their baby's mood and behavior." According to the authors, the parents' emotional state may directly affect their baby. For instance, parents who are calm and centered are likely to have calm children.
Clutterfree with Kids by Joshua Becker – Having children is a big blessing in life. They bring love, joy, laughter, energy, and meaning to every home. Despite all these positive things, you can't deny that children also add clutter. Don't worry, this little parenting downside has simple solutions. Clutterfree with Kids focuses on how parents can set a balance in their lives and manage clutter by sharing fresh insights.
The book shares both inspirational stories and practical solutions. It encourages parents to reflect on their lives, try new habits and techniques, and eventually embrace positive changes to make their home clutter-free.
The Five Love Languages of Children by Gary Chapman, Ross Campbell – Communication between parents and children has a big impact on kids' attitude and behavior development.
Children have different ways of expressing themselves.Sometimes children may desperately seek attention while other times they act as if you are not there. There are moments when kids display affection but there are times when they don't seem to care.
A child's behavior is greatly influenced by their relationship with their parents.
The authors believe that there are five different communication styles and children may use any of the style to express themselves. The book helps parents build fulfilling relationships with their children by "teaching them to speak each others' love language."
Photo collage by author.
—————————–
by Ma. Rachel Yapchiongco, as originally posted at the Philippine Online Chronicles
Rachel Yapchiongco, also known as Rach to her friends, is a Psychology and Marketing Management graduate of De La Salle University. She took up MBA at the same university. Rachel is a full-time mom to a charming young boy and married to an entrepreneur with a passion for cooking. She shares parenting experiences and slices of everyday life on her personal blog called Heart of Rachel.