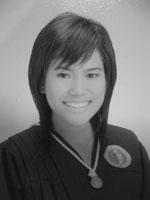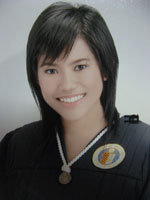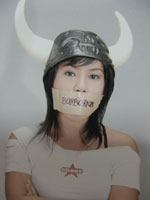 Lauren gave me a couple of her [tag]yearbook photos[/tag].
Tomorrow is her [tag]graduation day[/tag]. All week long, she has been wailing…
"I can't believe I am graduating!" I assure her that we are just as shocked. Shocked that another milestone marks her parent's lives. Shocked that we are getting older.
The other day, Butch turned to me as he drove the car "can you believe ? our daughter is graduating?"
I can believe it.
Tomorrow is the Commencement Exercise at 4:00 PM for the School of Humanities and School of Social Sciences. She will have a long day. Her day will start with a Baccalaureate Mass at 7:30 AM then a graduation rehearsal at 11:00 AM.
What a disappointment that after paying such a huge sum of tuition averaging 55,000 pesos a semester or a total of more than half a million pesos for Lauren's college years, we , the parents have to endure the tropical heat at the high school covered courts, the venue of the commencement exercise.