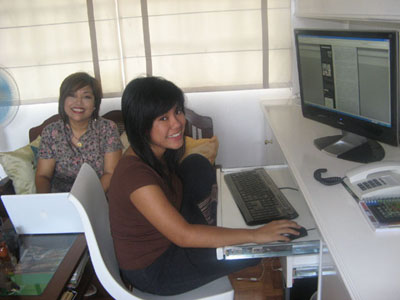 The day Lauren wrote her essay on "Generation Next, Generation Net" 11 years ago, I had no idea I'd end up being a blogger just like her. During those days, diarist or online journallers were relegated to the twenty something and below. Moms did not blog. Our kids must have been so influential in inspiring moms like me to blog. I am not alone. Take a look at JAngelo and his mom, Dine or Aaron Roselo and his mom blogging at AMomandMore.
Having read Lauren's blog for many years sublimally prepared me for the launch of my blog 10 years later after she started in 1996. Let me count the ways:
1. Content (Good and Original) is King.
Good content shows the blogger's own personality and flavor. Her story-telling style made it very interesting for her readers of all ages. Good content built a strong readership which she continues to enjoy until the present time. The power of stories to connect, captivate and persuade, creates a great way to grab hold of a reader.