Bloggers Meet and Greet with Joy Rojas on April 18. Please sign up here here
A journey of a thousand miles begins with a single step. Lao-tzu
I remember running (half-walking) in that Island Cove "Amazing Race". I remember feeling proud that I made it that far. I felt proud as I saw the distance I traversed. Now I finally understand runners like my friend Cathy and Pia as they inch closer and closer to their goals. I am not surprised that Joy Rojas will run 5,000 kilometers in 120 days, through 12 states and four time zones in the United states of America.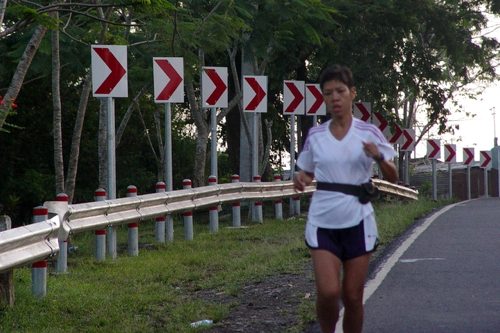 I first met Joy Rojas in early 2006 when she interviewed me and two of my friends for The Compassionate Friends. Her article came out in the Sunday Inquirer which paved the way for the awareness of my support group. The success of the article comforted so many bereaved parents and eventually inspired me to be a blogger so I could spread the awareness further.
Now I want to give back, and help Joy achieve her dream.