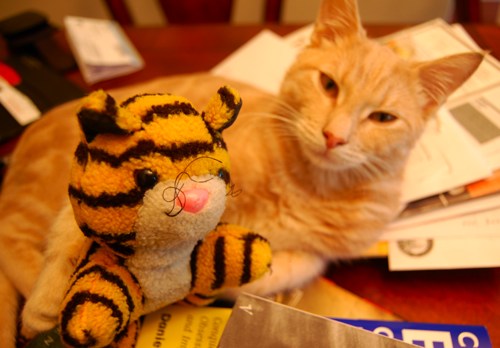 Photo Hunt's theme for today is YELLOW. Let me introduce you to Kippy Cat once again. You first met him on Mother's Day and later on during my trip to the USA. Kippy Cat was my son's favorite yellow and black striped tiger stuffed toy when he was a young boy. He is also my travel mascot.
I showed him off to the pet cats of my sister in San Fransciso. Kobe (photo above) lies beside my Kippy Cat.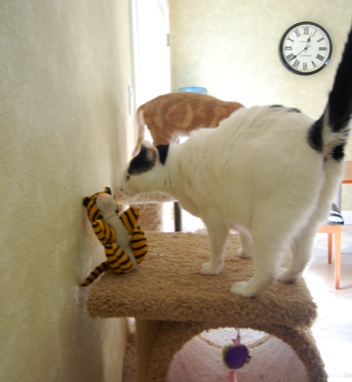 Oreo, another pet is naturally curious and sniffs at Kippy Cat.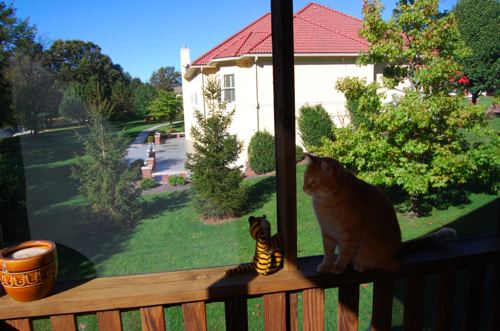 Kippy Cat sits beside Whiskers, my brother's pet over at his home in Missouri.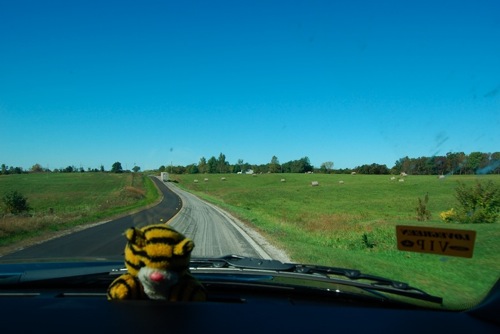 I brought Kippy Cat along as I took photos of the pristine blue skies on our way to Missouri's largest Amish community .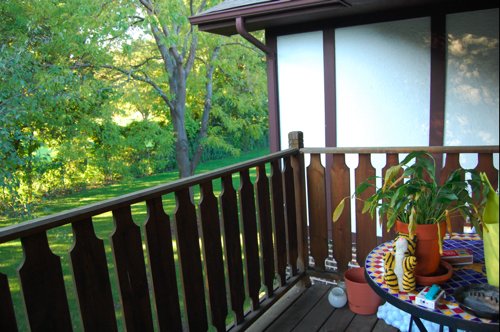 And also in Chicago where Kippy Cat and I enjoyed the cool morning breeze at my sister's balcony.
Death may have taken away my son but he lives forever in my heart and in my memories. Perhaps he might not have visited the states but I brought along Kippy Cat as my travel mascot.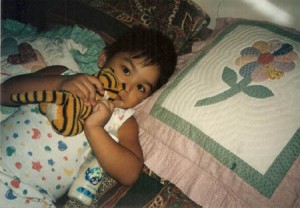 Luijoe is with me always.