My heart just go out to the victims of the Japan earthquake and tsunami. The massive quake and tsunami left more than 1,000 dead. Some 300-400 bodies were recovered in Rikuzentakata, a coastal town of some 23,000 people. Around 10,000 people also remained unaccounted for in the Japanese port town of Minamisanriku in quake-hit Miyagi prefecture.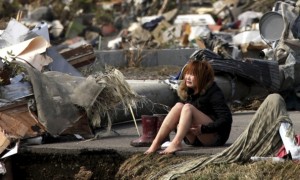 In the Philippines, here is how to donate through the Philippine Red Cross.
Celebrities have offered avenues for help. Lady Gaga says "Designed a Japan Prayer Bracelet. Buy It/Donate here and ALL proceeds will go to Tsunami Relief Efforts". Even Boyz II Men offered help "Please Help us support our friends in Japan. Anything U can give will help! Boyz II Men Japan Relief ". Apple now accepts donations to Red Cross Japan relief fund via iTunes .
Here are many ways to help. I will update the list as more offers to help comes.
Read More »Want to help or donate to Japan?