The invite read "You're invited to a dinner to die for" and along with it came a magnifying glass. How nifty.
"Some know me by name. Some have eluded my deathly grip. But there are still more women out there – unsuspecting, unaware, ignorant that I am lurking at the sidelines. Eyeing them. Waiting to surprise them when they least expect it."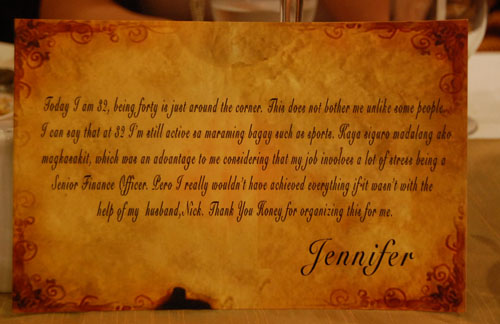 I was told to dress-to-kill in 1950's attire but found none in my wardrobe. I ended up wearing a thick belt over my top and skirt. The theme definitely piqued my curiosity. Never mind if I was pissed off at the drama starring Speaker Nograles, Rep Romualdo and Rep Art Defensor for their show " Kill the Freedom of Information Bill (FOI)" a few hours earlier. Nothing was going to prevent me from enjoying the night with my blogger-friends.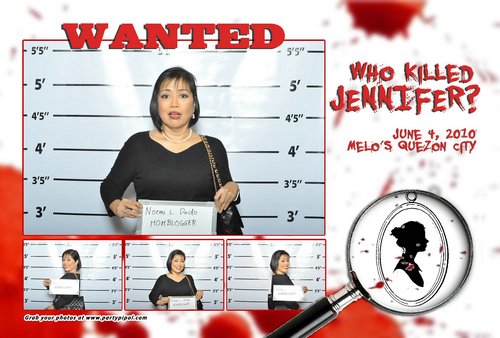 It was a night for searching clues to find out who this female serial murderer on the prowl is – before it strikes to claim the next victim."
Read More →