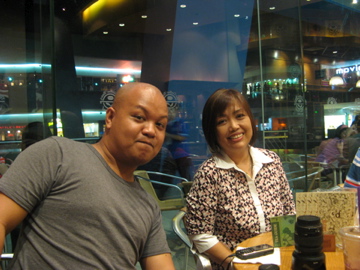 Like Abe mentioned in his blog, it was the longest EB ever for me. I went home midnight. I thought I was only going to stay for 1 hour. Anyway, thanks to the following bloggers for the goodies and treats.
Marc and Gail for the candy treats and bookmark calendar
Aldrin and Leah Santos for the pens
Abe Olandres for the Ploghost polo shirt , and Indonesian magnet
Ajay for the playing cards and coffee buns.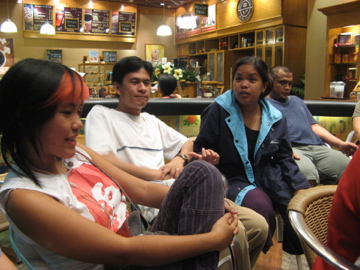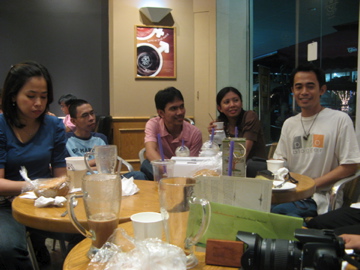 View more photos or read Abe's entry.
Bloggers who attended this meetup