It is my third day in Australia and my daughter took a day off from work to give me a treat to the Great Ocean Road. I didn't expect much from day tours. They can be boring but the itinerary was exciting . It helped that Ash, our Aussie tour guide/driver was so funny. The Great Ocean Road is a 243-kilometre (151 mi) stretch of road along the south-eastern coast of Australia between the Victorian cities of Torquay and Warrnambool. I didn't expect to see so much from black swans, the lazy koala resting on the eucalyptus branches and a Lory that perched on my shoulder at the Kennet Park
The sight along the route is picture pretty, from cows to sheeps. The road traverses rainforests, as well as beaches and cliffs composed of limestone and sandstone, which is susceptible to erosion.The road travels via Anglesea, Lorne, Apollo Bay, and Port Campbell, the latter being notable for its natural limestone and sandstone rock formations including Loch Ard Gorge, The Grotto, London Arch and The Twelve Apostles.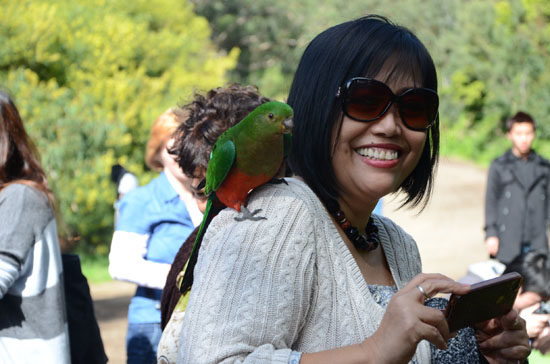 Kennett Park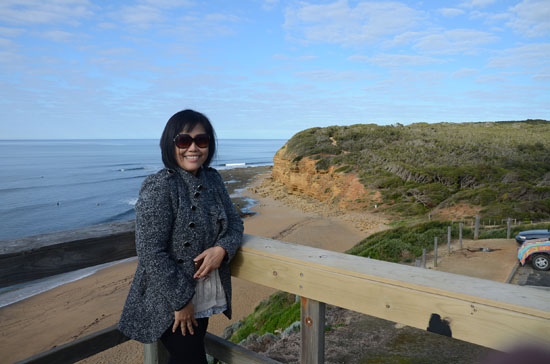 Bells Beach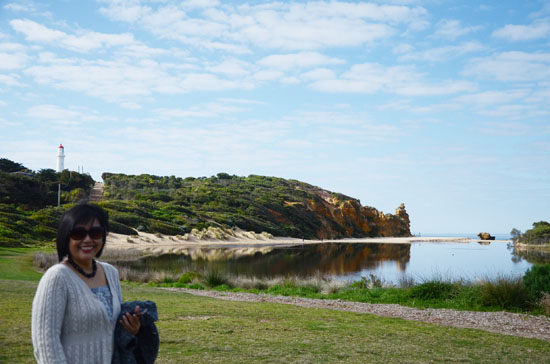 A lighthouse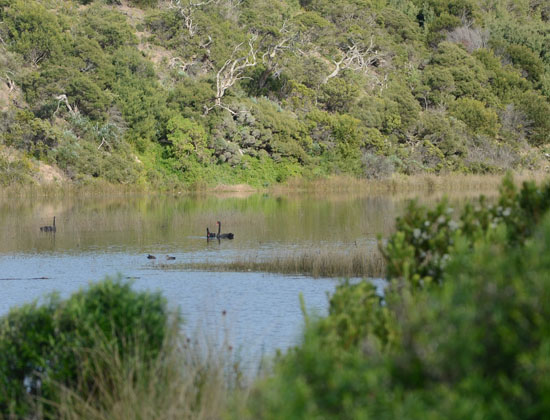 First time to see black swans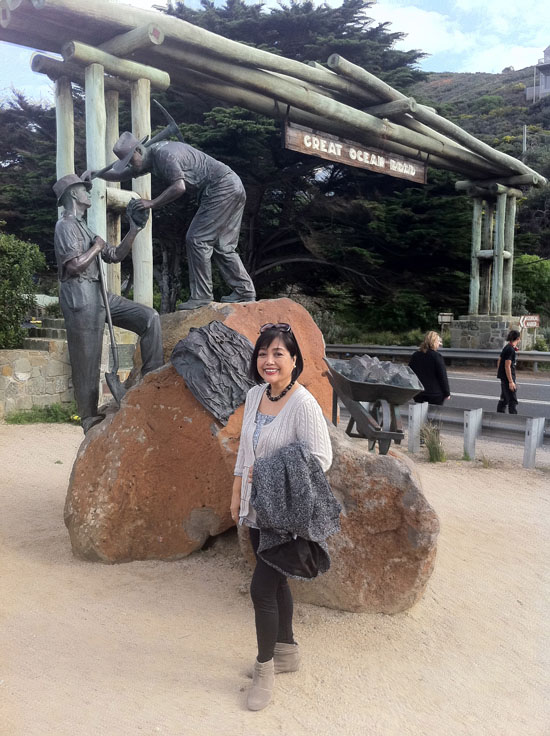 Entrance to the Great Ocean Road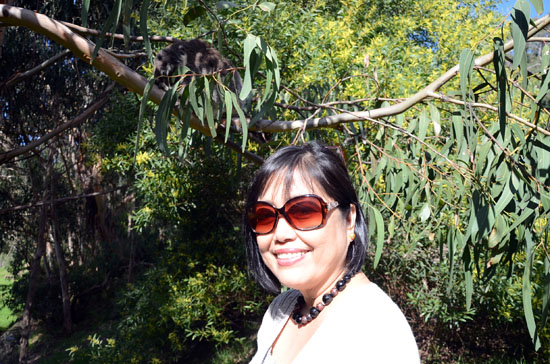 A lazy koala at the Kennett Park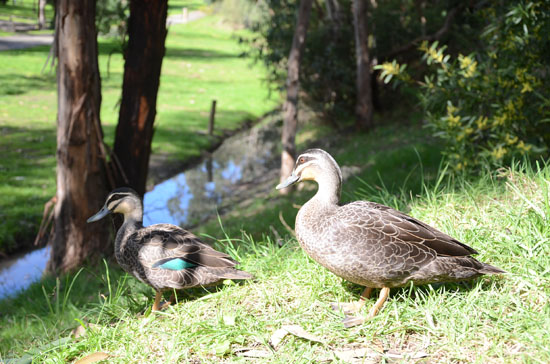 Still at Kennett Park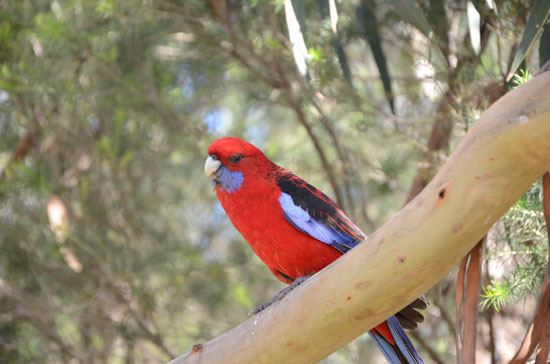 Many Lory birds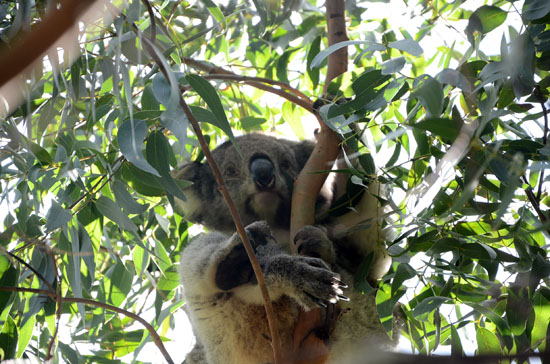 Spotted a koala who just woke up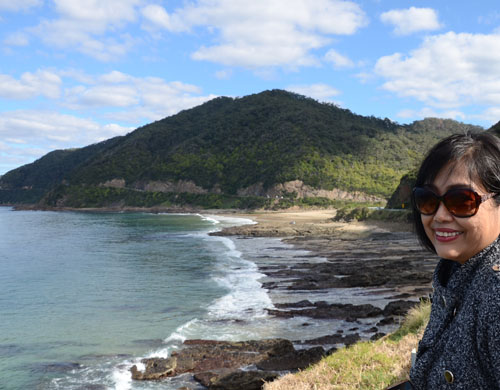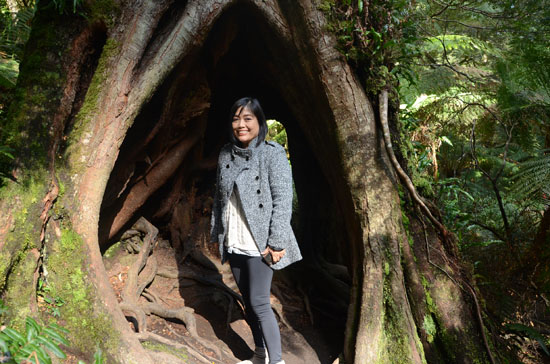 At the rainforest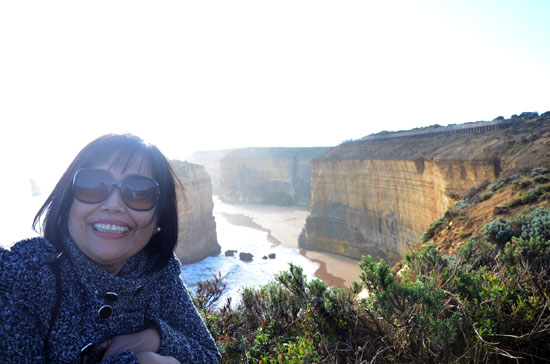 12 Apostles and now just 8 left are left.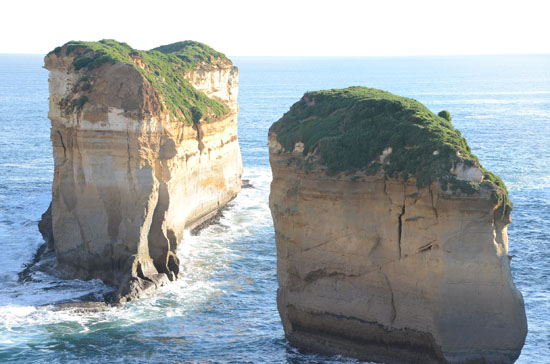 Just beautiful to watch! Twelve Apostles limestone stack formations.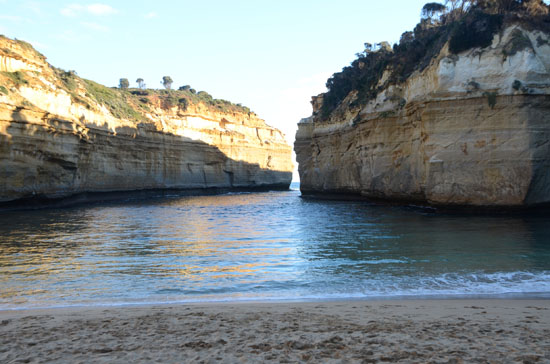 Just 10 minutes from the Twelve Apostles, this place was named after a clipper ship Loch Ard which was wrecked on a nearby Muttonbird Island after a 3-month journey from England to Melbourne. The amazing thing was only 2 survivors made it out of the 51 people on board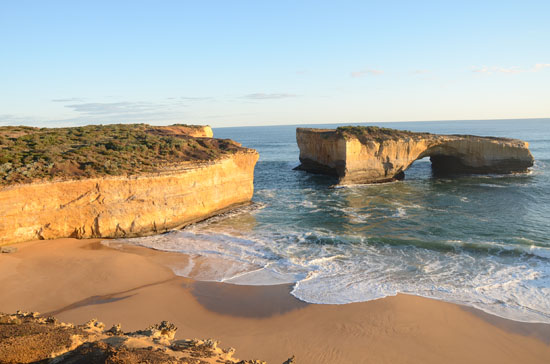 The London Bridge now named as the London Arch
Thank you M for such a lovely day. The 12 hours though tiring was worth the ride.
And of course Ash, our wacky tourist guide.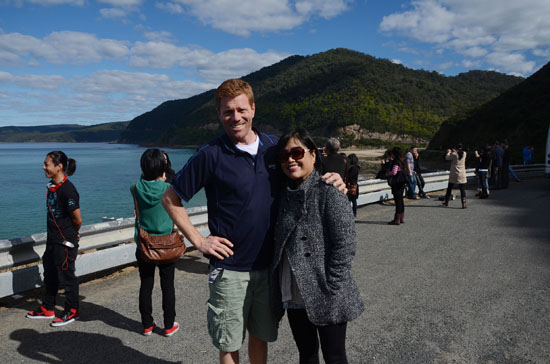 Most photos by my daughter using a Nikon D7000.