Located at the 28th floor of Centuria Medical Makati, Pinnacle Performance delivers athletic development for professional and amateur athletes, and recreational fitness enthusiasts alike.
"It is health that is real wealth and not pieces of gold and silver" says Mahatma Gandhi . I try to lead a healthy lifestyle ever since I encountered a coronary issue in 2004 due to my borderline obesity.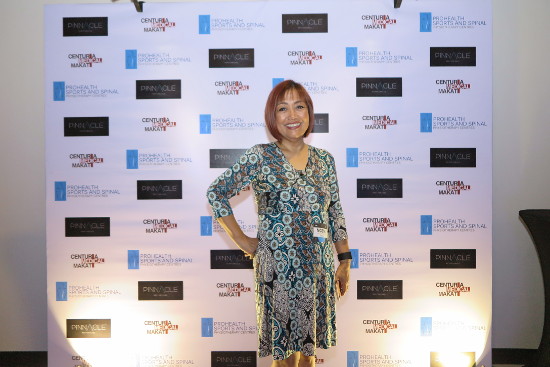 Thirteen years later, I achieved my weight loss goal but I discovered that hitting the gym and losing weight is not the ultimate goal. I sorely lack balance. See, fitness training balances five elements of good health. I have to make  sure my routine includes aerobic fitness, strength training, core exercises, balance training, flexibility and stretching.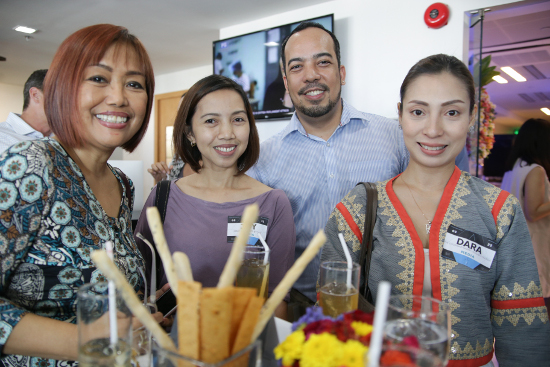 When the opportunity to visit Pinnacle Performance came, I was excited to learn more.  Well, I am sure you want to know more about  athletic development for professional and amateur athletes, and recreational fitness enthusiasts like myself.  I am very impressed with the way Pinnacle Performance delivers an environment geared to empower clients to achieve every level of performance.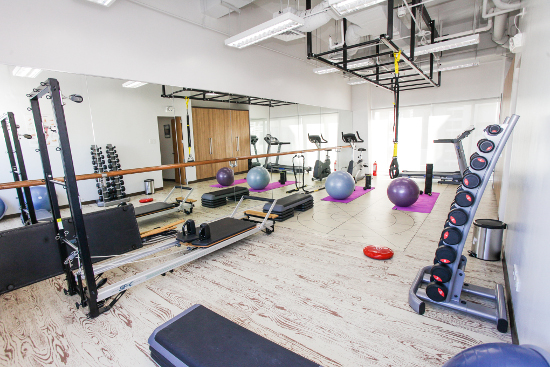 Pinnacle Performance
Led by owner and Head Strength and Conditioning Coach Tom Summers, who holds vast experience carefully creating the complete athletic development of elite sports men and women, the members-only facility combines world-class facilities and instruction, with cutting edge technology and methodology, to ensure every member has all the tools required to reach their desired performance goals.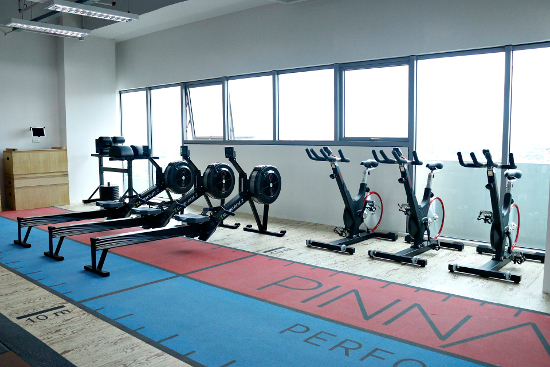 Using the unique Pinnacle Global Rating (PGR), a member's speed, power are agility, strength, body composition, and energy system's capacity, measured and tracked to provide an objective picture of progress.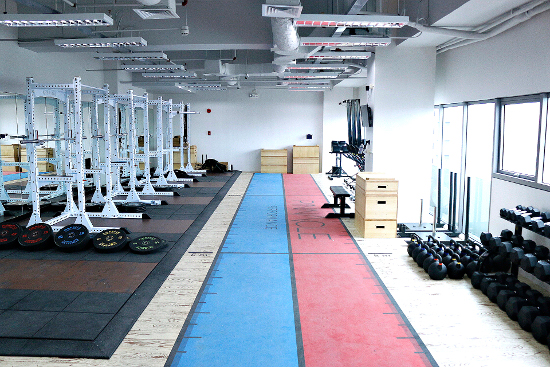 Pinnacle also offers members access to physiotherapy services (ProHealth Sports & Spinal Philippines), such as treatment of spinal pain and dysfunction, running assessments, and injury prevention — ensuring all aspects of physical development are covered. The secret to Pinnacle's success is in their 3-part customized mission:
1. PLAN – Whether to simply get back into shape, or to train for a triathlon, and everything in between, Pinnacle builds a program structured around a member's goal. – The Pinnacle Global Rating (PGR) is used to profile and measure a member's baseline.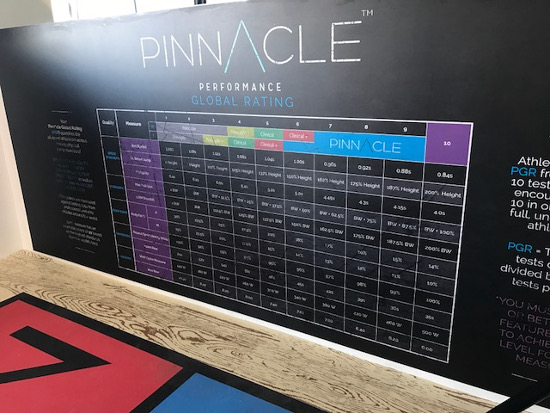 2. PURSUE – Specific sessions are then designed for individual training, strength and power, metabolic loading, and mobility, among others. – A member's PGR will be tracked per session in order to easily provide an objective picture of progress.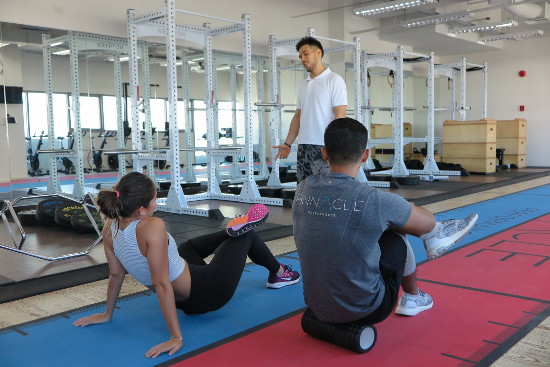 3. PERFORM – Pinnacle promises that at the end of every program, a member will be able to perform at the level initially targeted during the planning stage. – A member's program changes every four weeks, with individual and complete reviews of every members' previous month of training.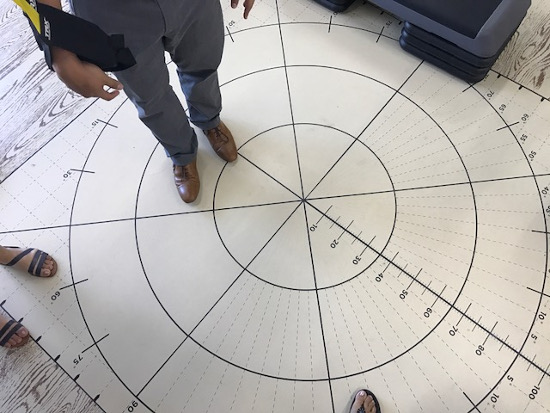 You might want to get the  Full memberships starting at P6,995, with Youth Memberships beginning at P4,995. Members are provided full access to Unique Program Tracking, and the facility's Athletic Track, Performance Suite, Conditioning Equipment, and the Suspension and Body Weight Area.
ProHealth Sports & Spinal Philippines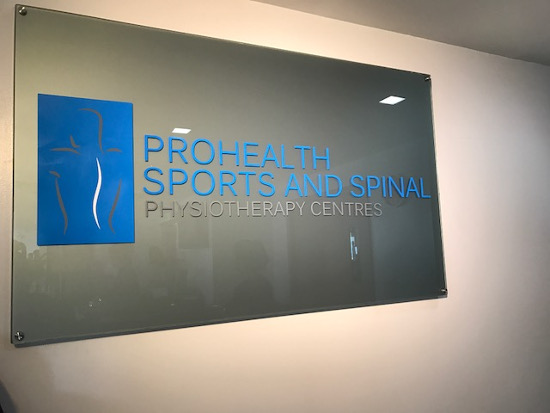 Like I told you earlier, Pinnacle Performance also has physiotherapy services through ProHealth Sports & Spinal Philippines on the same floor.  Partnered with Pinnacle Performance, both high-level professional athletes and recreational fitness enthusiasts alike, can make use of the  physiotherapy clinic for injury recovery and prevention, for muscle function and flexibility improvement, and for spinal manipulation and rehabilitation.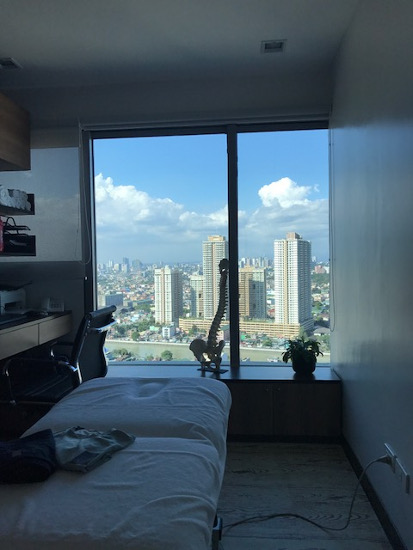 ProHealth utilizes vast experience with professional and international sports teams to ensure cutting edge care is provided to all its clients, regardless whether engaged in high level competition or not.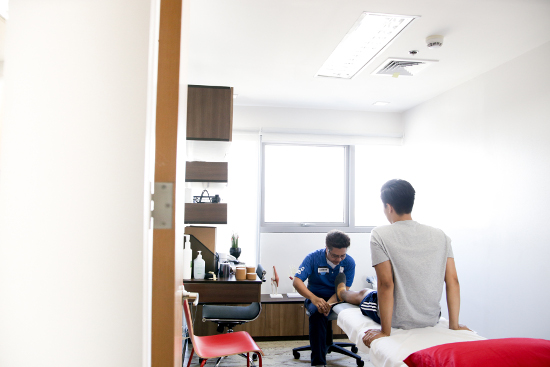 The spacious facility on the 28th floor of Centuria Medical Makati is armed with physio gyms with reformers, seven physio rooms, shower areas, a pantry, and a lounge area. The clinic also boasts of real-time ultrasound to better assess and treat patients.  Owned and operated by Prohealth Asia Ltd objectively measured progress in its one-one-one sessions.
Physiotherapists are willing to conduct 45-minute assessments of new patients so check out if you need any of the specialization that  ProHealth Sports & Spinal offers.
Manual Therapy
Sports Physiotherapy
 Muscle Therapy
Spinal Manipulation
Spinal Rehabilitation
Post-Operative Rehabilitation
Endurance Sports Injury
Exercise Prescription
Sports Physiotherapy
Sports Medicine Management
I love how there is physiotherapy services within the same floor of the Pinnacle Performance. Sometimes after a rough workout, there are all these aches and pains which need to be checked on . One time, I think I used the weights at my gym wrongly and for months, I had a frozen arm. Therapy could have fixed it right away.
Do check it out especially those of you who live close to Pinnacle Performance at Centuria Medical Makati.
Contact information :
Pinnacle Performance
28th floor of Centuria Medical Makati, Century City
Kalayaan Ave. cor. Salamanca St.
Brgy. Poblacion, Makati City
website: www.PinnaclePerformance.ph.
email: [email protected]
Phone: 02-793-8763.
ProHealth Sports & Spinal Philippines
28th floor of Centuria Medical Makati, Century City
Kalayaan Ave. cor. Salamanca St.
Brgy. Poblacion, Makati City
website: www.sportsandspinal.ph
Phone: 02- 793-8762
Map: