Death leaves a heartache no one can heal, love leaves a memory no one can steal.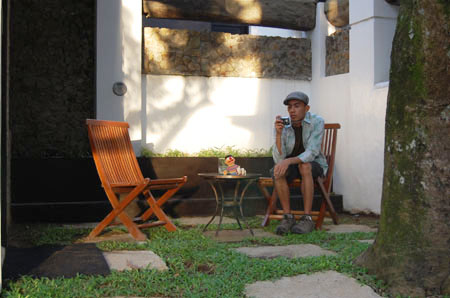 I first met Ernie during one of our blogger trips in Tagaytay. AJ Matela would let Ernie sit on a chair or on any flat surface and then he'd take a picture. He used to say it is his travel mascot. I found it cute.
So I copied AJ. No, I didn't copy Ernie. I used Kippy Cat. I know I am such a copy cat.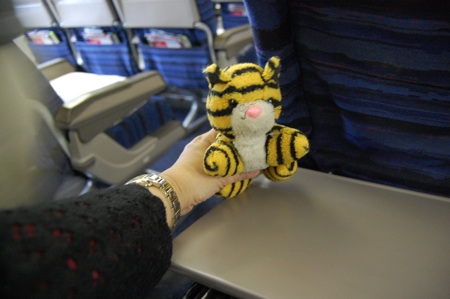 During my trip to San Francisco , (my first since my son's death) in 2008, I brought Kippy Cat along with me. Kippy cat was Luijoe's favorite toy that comforted him when I used to travel in the past and left him home with my husband.
It pained me that I was never able to fulfill my son's wish that we would travel to the US together. Perhaps it is one of the reasons that I lost interest to travel before 2008. For years, I was consumed with the myriad reminders of my son's life and death. It wasn't an easy journey. Today, I now know that death may have taken away my son but he lives forever in my heart and in my memories. Perhaps he might not have visited the states with me but he is right here with me in spirit. So Kippy Cat is now my travel mascot, pretty much like Ernie is to AJ.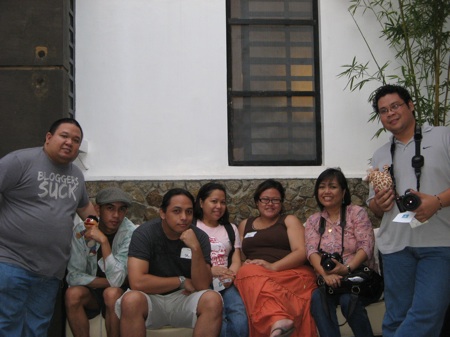 With the news that AJ died last night, I feel deep sorrow. It is my grief talking. He had been sick for a long time now . It is painful to see someone like AJ die so young.
I am thankful to AJ who reminded me that I can always bring my Luijoe in my heart when I travel. As I hold Kippy Cat close to my chest a flood of happy and poignant memories lift me to high spirits and I feel the comfort of my son's love.
Now there is an added dimension, I wil always remember AJ for this. AJ wil forever be alive in my heart and in my memories.
When someone you love becomes a memory, the memory becomes a treasure.
I can only imagine the grief that AJ's parents and loved ones are having right now but we can help them in our own little way.
Let's help AJ's family We need 1,000 Volunteer-Friends who can help AJ's family. Please join us.
AJ may have left us but he will always live in our hearts.
To live in hearts we leave behind
Is not to die.
~Thomas Campbell
How to help
Visit the info page of 1000 Volunteers for AJ Matela
Other blogposts by AJ's friends who will all miss him: