They are dead; but they live in each Patriot's breast,
And their names are engraven on honor's bright crest.
~Henry Wadsworth Longfellow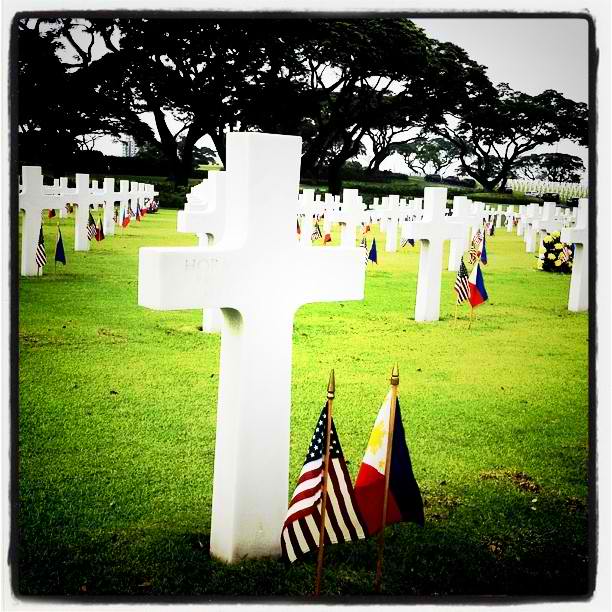 A hero is someone who has given his or her life to something bigger than oneself. ~Joseph Campbell
US Memorial Day often reminds me of weekend visits to my sisters in San Francisco years ago. I didn't think much of US memorial day when I received the invitation the of the celebration at the Manila American Cemetery and Memorial today at 8:00 AM.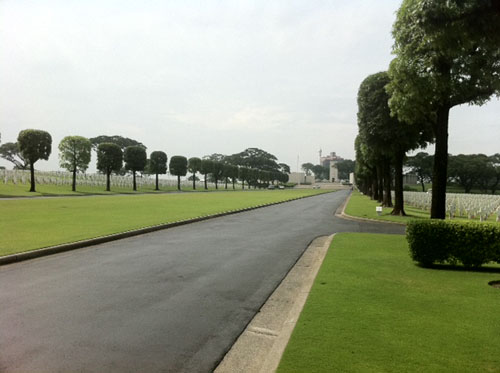 It was my dear husband who reminded me that US memorial day is significant to my family. A paternal uncle presumably dead was declared missing during World War 2 as he fought alongside with the USA army. He was the eldest among the six orphaned siblings, taking up law at the University of the Philippines. The eldest brother gave them hope that one day their properties that were forcibly taken away by their relatives would be given back to them. The war came and with a missing brother , they had no choice but fend for themselves with meager income from retained coconut lands. I cannot imagine how they survived.The second brother sacrificed his high school education by devoting full time as the "parent" of the brood. He ensured that the younger siblings got their education first before his own. What a sacrifice that must be.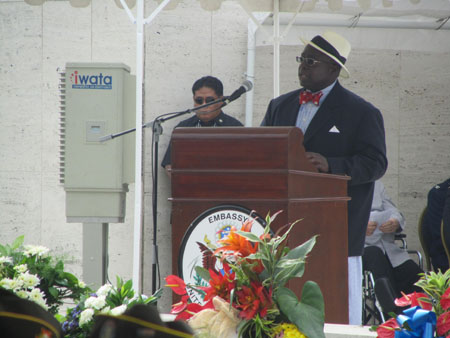 As I listened to Ambassador Harry K. Thomas Jr memorial day message, I can only imagine the grief my father's siblings went through. Losing both parents, their eldest brother and earning their keep. I cannot even begin to imagine what the other families felt after losing a loved one during the war. Each has their own story to tell, probably worse than my father's family.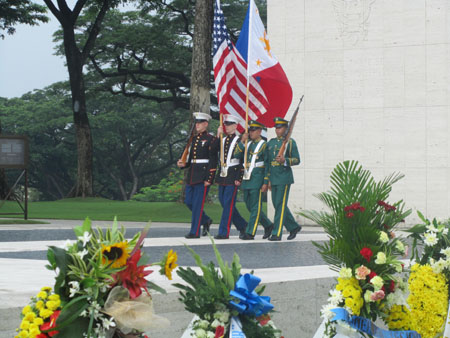 The ambassador said:
17,202 graves surround us in this cemetery. Inscribed on the limestone walls around us are 36,285 names of those whose remains were never recovered. In total more than 50,000 heroes are remembered here everyday. And they are not just remembered . They are honored.
My uncle is one of the 36,285 heroes whose body was never recovered. War is cruel. I don't understand why we have to kill each other to fight for liberty, equality and justice . I know some of us are trying to make this world a safe place to live. I guess it is because we have different ideals and goals.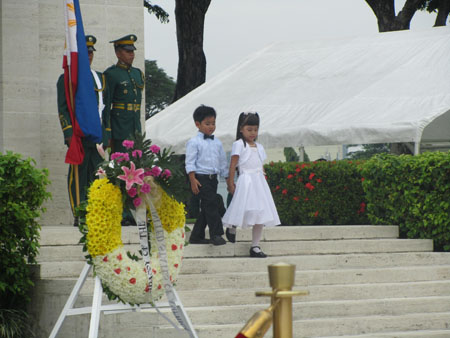 The children brought flowers to the memorial chapel, then stepped down the stairs and shouted together "We will never forget"
The Ambassador continued on with his message, "Jose Rizal once declared, ""What matters death if one dies for what he loves, for his land and for whom he adores?" Each of the 50,000 names transcribed in this cemetery belongs to someone who shared Rizal's sentiments"
It must be an honor for our soldiers to fight for our country but is it really our war? Should we honor their sacrifices by continuing to strive forth the ideals for which they gave their lives?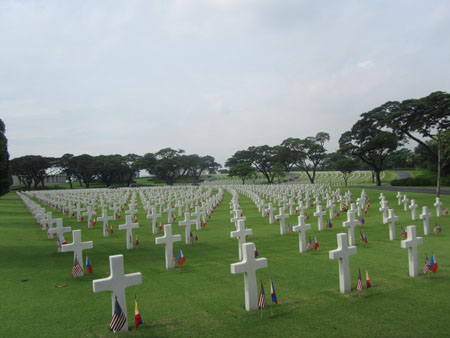 Just not another war, please.
View more photos of US memorial day.